Have you enjoyed the stock market this past week? (he asks sarcastically)
Of course not. The vast majority of investors hate uncertainty, and the volatile markets that follow.
My goal is to shine a light on the conflicting themes at play…where the odds of a stock market collapse are about equal to soaring to new heights. And in that world, what should an investor do to properly balance the extreme risk and reward scenarios.
Let's start the discussion by exploring the bullish argument…
Reasons to Rally to New Highs
As you have probably heard me say many times before, we are still in a bull market til proven otherwise. That's because it takes a lot of negative forces to finally tip the economy over into recession which creates the next bear market. So its always healthiest to start any investment conversation with this premise in mind.
Putting the China trade situation to the side for now, there are a lot of positive things at play to make one remain in the bull camp:
+2.1% GDP growth last quarter was better than expected. An uber-healthy consumer is the main reason. With no inflation there is little doubt they will keep their wallets open.
Q2 earnings season was better than expected with a well above average 75% of companies beating expectations.
Best of all…the 10 year Treasury yield is all the way down to 1.73%. Heck, even the dividend yield on the S&P is 1.82%. This is a beacon telling investors that stocks are the MUCH better value than bonds.
Add it all up and you still have an attractive environment for stocks with many analysts still calling for 3100 before years end. Unfortunately, there is one big negative still looming out there that we need to discuss next…
Increase in Trade Tensions = Increase in Recession Risk
Think about this chain of events.
Trade war escalates >> business outlook becomes cloudy >> businesses spend less money >> economy weakens >> ever closer to recession and bear market.
This is already at play given the unwelcome -5.1% drop in business investment found in Q2 GDP. Meaning that it took above expectation Government and Consumer spending to keep the economy growing at +2.1%.
If those two segments revert to the mean, along with continued business investment weakness, then we tip ever closer to no growth. And yes, the closer you get to no growth, the more business owners get spooked of what happens next leading to even less spending.
Voila, that is how recessions and bear markets are borne.
The above is why every negative Tweet or headline about China trade immediately leads to a harsh sell off. The most recent round started on the afternoon of Thursday 8/1. We very quickly fell from a peak of 3013.59 that day to a low of 2822.12 just two sessions later.
How to Balance Extreme Risk and Reward?  
On the one hand, a positive resolution to US-China trade is still the most likely outcome in the long run. On the other hand, the discourse between the sides is getting nastier including comments from Trump Friday about not being in a rush to make a deal. Maybe cancel September talks. And that we hold 100% of the cards (not really true BTW).
My personal belief is to get more defensive in this environment. Meaning to have a less aggressive mix of stocks. And lower exposure to companies that have too much reliance on China trade.
This would include a desire for more conservative large cap, income producing picks that will weather any storm better than most. And thanks to the low rate environment will likely outperform even when stocks climb higher.
Then layer on top some inverse ETF positions as insurance policies against further downside (like testing the 200 day moving average at 2791). And it doesn't hurt to have a spot of cash as dry powder to make quick trades based upon what catalyst happens next.
This is a good place to hunker down for a while. Then you can quickly get more long or short depending on how trade discussions evolve.
This game plan is fully in play for the Reitmeister Total Return portfolio where we have a blend of 7 stocks and 2 inverse ETFs to help us weather the storm. And this Friday the portfolio did surprisingly well with a +0.71% gain even as the market tumbled once again.
Here is a good next step. Please consider watching the free investment webinar I did this past Thursday. Not only did I share 9 key lessons learned over my 40 year investing career. But more importantly, I talked about how to apply those lessons to the current market environment. Meaning we had a more in-depth discussion on many of the ideas shared with you above.
Certainly you are welcome to enjoy the entire presentation. However, feel free to skip ahead 41 minutes to the section about the current market environment.
Wishing you a world of investment success!


Steve Reitmeister
…but my friends call me Reity (pronounced "Righty")
CEO, Stock News Network
---
SPY shares rose $0.37 (+0.13%) in after-hours trading Friday. Year-to-date, SPY has gained 17.77%, versus a 17.77% rise in the benchmark S&P 500 index during the same period.
About the Author: Steve Reitmeister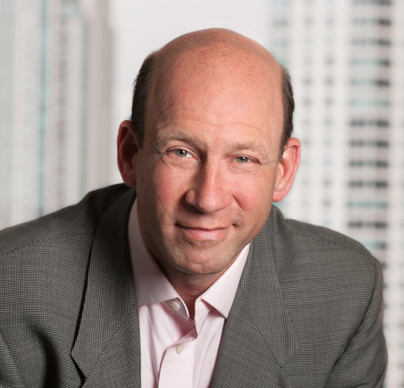 Steve is better known to the StockNews audience as "Reity". Not only is he the CEO of the firm, but he also shares his 40 years of investment experience in the Reitmeister Total Return portfolio. Learn more about Reity's background, along with links to his most recent articles and stock picks. More...
More Resources for the Stocks in this Article