Let's be real…
2022 has been a pretty challenging year for the stock market. The combination of rising rates, a hawkish Fed, and war in Europe has scrambled the typical playbook for investors.
But, the SILVER LINING is that some of the most powerful stock market trends are birthed during these periods of tumult.
Just think about buying technology stocks during the bear market from 2007 to 2009 or housing during the dot-com bubble. These stocks went on to deliver years and years worth of outperformance including quadruple-digit returns in many cases.
Today, I want to talk about the 2 best trends that are emerging from this latest period of stock market and economic turmoil.
Commodity Supercycle
Even prior to Russia's invasion of Ukraine, commodities were moving higher. Demand had been much more resilient than expected during the pandemic and is now exceeding pre-pandemic levels for many commodities.
On the supply side, companies reduced production in expectation of a drop in demand. And on a longer-term basis, there has been underinvestment in CAPEX due to the bear market over the long-term basis.
This means that prices should continue higher until we see a meaningful increase in new supply which could take years to play out.
On its own, this was a powerful trend, but Putin's invasion of Ukraine is like throwing gasoline on this slow-moving fire as sanctions mean that supply will be constrained even more.
Investors definitely need to lean into this trend as well as…
Biotechs
While the commodity bull market is already running, the biotech bull is still in hibernation mode. In fact, over the last 7 years, the iShares Nasdaq Biotechnology ETF (IBB) is flat, while the S&P 500 is up 115% over the same period.
If you look at the biotech stocks on an individual basis, including the top components of IBB, you will find revenue growth in the low triple-digits and earnings growth in the mid-triple-digits.
As a result, valuations have become very appetizing.
In essence, biotechs had a massive bull market from 2009 to 2015. The last 7 years has been about digesting this move. At the same time, this period of calm is laying the groundwork for the next explosive advance.
And, we know that this move is inevitable.
That's because spending on healthcare continues to rise at a faster pace than inflation or the economy due to the aging population and government involvement.
Companies are always improving existing treatments and innovating new ones.
Further, the costs of drug development have also plunged due to software and advances in genomics. Pharmaceutical companies also have an insatiable appetite for promising treatments or companies to keep their pipelines stocked.
Due to their underperformance, biotechs have been forgotten and ignored… but all the signs are indicating that the sector's fundamentals are only getting stronger.
This means that it will run faster and longer when it does emerge from this hibernation.
Here's the Interesting Part…
One of the best ways to find the best bargains is by looking at low-priced stocks in the sector.
Here's where you can find the juiciest opportunities whether it's a turnaround situation or a 'hidden gem' stock too small to be on Wall Street's radar.
What To Do Next?
The best place to consistently find these winning low-priced stocks is in my POWR Stocks Under $10 newsletter.
This is the portfolio service that harnesses the power of our exclusive "Top 10 Stocks Under $10" strategy which has generated a +61.63% annual returns since 1999. And actually is generating a solid profit this year while most investors are mired in losses.
Beyond great picks I will also explain the all important "WHY" behind each move we make. Why to buy now…and when to sell for maximum gains.
You can experience these market shattering returns for yourself, by taking a risk-free 30 day trial for just $1.
And now is the perfect time to do so because of the current market environment. Plus I am putting out an exciting new trade this Monday morning 4/11.
To get this timely trade, plus full access to the rest of the stocks in the POWR Stocks Under $10 portfolio…and all the trades to come in the future, then simply click the link below:
About POWR Stocks Under $10 with 30 Day Trial >>
All the Best!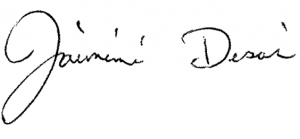 Jaimini Desai
Chief Growth Strategies, StockNews
Editor, POWR Stocks Under $10 Newsletter
---
SPY shares were trading at $447.81 per share on Friday morning, down $0.96 (-0.21%). Year-to-date, SPY has declined -5.42%, versus a % rise in the benchmark S&P 500 index during the same period.
About the Author: Jaimini Desai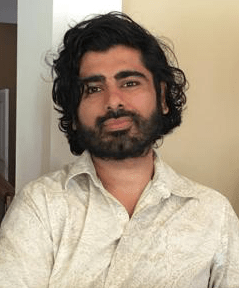 Jaimini Desai has been a financial writer and reporter for nearly a decade. His goal is to help readers identify risks and opportunities in the markets. He is the Chief Growth Strategist for StockNews.com and the editor of the POWR Growth and POWR Stocks Under $10 newsletters. Learn more about Jaimini's background, along with links to his most recent articles. More...
More Resources for the Stocks in this Article