(Please enjoy this updated version of my weekly commentary from the Reitmeister Total Return newsletter).
The S&P has climbed 10% from the lows of October to a new peak of 4,718.
Even more impressive is the small caps FINALLY waking up from their recent slumber to rally 12% in the same time. This may be a very healthy sign for the overall market.
Why?
That will be at the heart of this week's market commentary followed by a review of the stocks and ETFs in our portfolio.
Market Commentary
Let's wind the clock back to March 15th.
That is when the Russell 2000 (small cap index) made a new all time high at 2,360.13. And that remained the high for over six months until it made new highs on Tuesday November 2nd. Since then it has clawed higher into the close this evening at 2427.29.
This equates to a meager +2.85% return. By comparison, the S&P rallied a full 18% over that same time period.
Reity, why are you making such a big deal about this?
Because historically small caps lead the market during the most bullish of times. It is a sign of optimism which shows up as "Risk On" behavior.
So a 18% gain for the S&P in half a year sounds pretty damn bullish UNTIL you see that it coincided with such paltry returns for small caps. And thus, we realize that the majority of this year has really been Risk Off. Which explains why interest rates continue to be supremely low EVEN as inflation skyrockets.
As shared in the intro, when we narrow our gaze to the past month we see that small caps are starting to pull ahead (12% to 10%). I suspect that trend will continue into the year end.
In fact, I will go out on a limb and say that the S&P likely consolidates around 4,700 for the next few weeks and then maybe stretches out to 4,800 thanks to a little holiday cheer. However, at the same time, I bet small caps double or even triple the returns of their large cap peers.
Thus, now is a good time to overweight smaller stocks. Gladly the POWR Ratings is extremely good in finding these under the radar stocks ready for some outsized returns. And yes, we will sprinkle in our fair share of those in the Reitmeister Total Return portfolio.
In other market news, we got some really good economic reports this past week. Especially last Wednesday with a double barreled shot of gains from ISM Services and ADP employment.
As for ISM Services, that was even more impressive than the manufacturing report from Monday coming in at 66.7 (up from 61.9 last month). The 69.7 showing for New Orders points to even more good times ahead.
Turning to the employment picture, this month we finally see ADP and the Government on the same page with both showing impressive job adds (571K and 531K respectively). This was a catalyst for the unemployment rate to keep pressing lower to 4.6%. That is a world of difference from the 14% unemployment rate at the darkest hour of the Covid crisis.
Putting it altogether, the market remains bullish. But not just in name like we experienced the past several months…but in actual substance with Risk On and small caps moving into the pole position. If that does continue to play out, then I see a bit more "Ho, Ho, Ho" in our portfolios this holiday season.
What To Do Next?
Discover the 12 stocks and 2 ETFs that I am recommending to investors for today's unique investment environment.
All you have to do to see them is…Start a 30 day trial to the Reitmeister Total Return portfolio.
Wishing you a world of investment success!



Steve Reitmeister
…but everyone calls me Reity (pronounced "Righty")
CEO, Stock News Network and Editor, Reitmeister Total Return
---
SPY shares . Year-to-date, SPY has gained 26.23%, versus a % rise in the benchmark S&P 500 index during the same period.
About the Author: Steve Reitmeister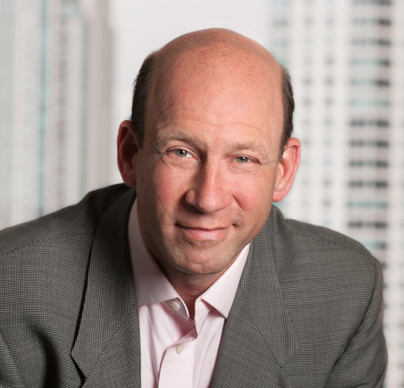 Steve is better known to the StockNews audience as "Reity". Not only is he the CEO of the firm, but he also shares his 40 years of investment experience in the Reitmeister Total Return portfolio. Learn more about Reity's background, along with links to his most recent articles and stock picks. More...
More Resources for the Stocks in this Article