(Please enjoy the latest investment insights from the Reitmeister Total Return portfolio).
Yes, I love sausage. All kinds. Especially breakfast sausage. In fact, I love it so much then when I walk by my neighbor's sage bushes, I actually rub my hands on them because it smells like the seasoning in Jimmy Dean sausage. (yes, I have a problem 😉
But this sausage making process of finalizing the trade deal is making investors a tad queasy…and we would all love for it to finally end!
So today I will do my level best to explain where we stand in this saga, what that means for our trading strategy and the status of our individual positions.
Market Commentary
Hey folks…don't forget to watch the 12/2 RTR webinar replay to get updates on:
China Trade update (as per usual)…and why the market (SPY) got ahead of itself at record high of 3154.
ISM Manufacturing report terrible, but why PMI version so much better?
Stock & ETF Position Review…probably the best reason to watch the webinar
Q&A topics Include

Passive vs. Active Investing
What portfolio tracker do I use?
Why so much bad news about DBX?
Still time to buy gold?
View on 5G stocks
Minimum portfolio size for RTR members?
As stated up top, the sausage making process of the China trade deal is reaching new heights of insanity, leading to our first real sell off in quite a while on Friday, Monday and Tuesday. This got stocks (SPY) back under 3,100 for the first time in nearly three weeks.
But then today we got a hint of good news, that they are closer to a deal with stocks breaking back above. I sense that 3,100 will be trampled on quite a few more times before all is said and done.
I don't think I can explain the China Trade situation any better than I have in the past…or in the 12/2 webinar. So let's move onto the economic data this week.
The worst of it came on Monday in the form of third straight sub-50 showing for ISM Manufacturing. Worst of all was the forward looking New Orders component even lower at 47.1.
However, once again the competing PMI Manufacturing report by Markit is singing a different tune. That reading actually rose from 51.3 to 52.6. Gladly, as shared in the past, I find the trends in PMI report to be more accurate. But typically the discrepancy between ISM and PMI gets rectified within a month. In this case we are talking about disparate reports for 3 months in a row.
Then today was a shockingly bad 67K jobs added reading for ADP Employment. That is well below the 140K estimate.
Yes, these often get revised higher the following month, but one does have to wonder if this could be a sign that we are near full employment and hard to move the needle any more. OR is it a sign that businesses are pressing pause on some hiring because of the question mark posed by China trade??? This means we need to keep an eye on this report going forward as well as the Government version of the report on Friday.
Lastly, ISM Services from this morning slipped a little from 54.7 last month to 53.9. Still solid growth. And more importantly, New Orders ramped up to 57.1. Net-net, this continues to be the feather in the cap of the economy.
OK…what does this all mean for the market outlook and our portfolio strategy?
I doubt that stocks can make new highs without a deal in hand. Yes, it's possible. But given the weak fundamentals like ISM Manufacturing on Monday and the oddity found in ADP Employment today, investors should think twice before pushing shares higher at this stage.
But downside is limited too as long as the odds tilt to a Phase 1 deal being signed…which is still the case.
So it says to hang tight with our current portfolio strategy and positions. As will share with you in the next section that has been working out quite well of late.
Of course, I will continue to be on the lookout for any other quality stocks trampled down unfairly and available at a great price. Otherwise, expect us to stand pat for now.
Portfolio Update
The market winds continue to blow our way. Since last week we outperformed even though we were a touch lackluster today.
All of that outperformance actually came from the 3 down days from the market. Meaning that Friday, Monday and Tuesday the S&P fell a cumulative -1.92%. We did a whole lot better than that at only -1.06%.
Yes, I know that losing money is not the most brag-worthy concept 😉 But the market does not just go up and up and up. Instead it's a dance of two steps forward and one step back. So if we step back -0.86% less than others…then it adds up to outperformance at the end of the year.
Now let's turn to our individual positions. You should know that on the 12/2 RTR webinar I talked about all 13 of our current positions with insights on our trading plan and why I expect more upside ahead. You should probably watch the whole webinar…but if you want to just focus on the portfolio insights, then click the following link and start watching 15 minutes and 30 seconds into the video: Watch Webinar Here
OK…here are some additional updates over and above what you will find in the webinar video:
End of Free Preview
The rest of the commentary is reserved for subscribers to the Reitmeister Total Return portfolio.
To see the all 10 stocks and 3 ETF recommendations, plus future trades and commentary, then just start a 30 day trial. Click the link below to learn more.
About the Reitmeister Total Return portfolio & 30 Day Trial
---
SPY shares were trading at $311.41 per share on Thursday afternoon, down $0.05 (-0.02%). Year-to-date, SPY has gained 26.34%, versus a 26.34% rise in the benchmark S&P 500 index during the same period.
About the Author: Steve Reitmeister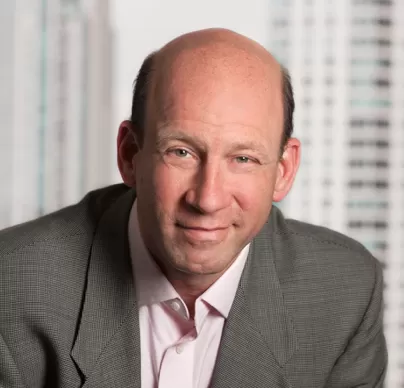 Steve is better known to the StockNews audience as "Reity". Not only is he the CEO of the firm, but he also shares his 40 years of investment experience in the Reitmeister Total Return portfolio. Learn more about Reity's background, along with links to his most recent articles and stock picks. More...
More Resources for the Stocks in this Article