The market hates uncertainty, and individual companies can be whipsawed by speculation about election outcomes. Following the surprising Trump win in 2016, Dow futures plunged 1,000 points at one point (about -4%) and Paul Krugman famously tweeted that the likely timing of a recovery in the market was "never".
Today there is a lot of fear about what a Warren presidency could mean for stocks, especially certain sectors like healthcare, financials, and energy.

(Source: Michael Boyd)
But you might be surprised to learn (or not) that the media is actually lying to you about how close the 2020 Democratic Primary really is.
So here's the most important fact you need to know about who is likely to win the nomination, which has very different implications for your portfolio than you might initially think.
The Most Important Fact About The Primary The Media Isn't Telling You
The media needs to keep interest in the race high, and thus wants you to think it's a close horse race with several viable potential winners.

(Source: Real Clear Politics)
Looking at national primary poll charts like this might lead you to believe it's a three-way race, possibly up to five, if Harris or Buttigieg pull off surprise wins in the early states.
But here's what the media isn't focused on, delegate counts.

(Source: 270towin.com)
3,979 delegates at the July 2020 Democratic convention are what the primaries and caucuses are actually deciding. 1,990 are needed to clinch the nomination on the first ballot. If no one gets that many, then Super Delegates (party insiders) who command 16% of the vote, will get to have their say in subsequent ballots.
As you can see, the four early states that have dominated the media's attention, have a total of 155 delegates up for grabs. Super Tuesday, when 16 states will vote decides almost nine times as many, and will bring the total number of pledged delegates decided up to 38%.
However, there is one final fact that almost no one in the media is talking about, and makes Warren or Sander's chances of winning the nomination far smaller than the media horse race narrative implies.
There is a 15% minimum threshold to receive any delegates. Those not receiving the minimum are excluded, with the delegate pool divided proportionately among those candidates receiving 15% or more." – 270towin.com (emphasis added)
In other words, if a candidate were to "surprise" by coming in at 14% in IA or NH, then that might make headlines…but they would get zero delegates.

(Source: Real Clear Politics)
Let's consider the first in the nation caucus of Iowa. Buttigieg is currently leading after throwing a ton of money at the state and hiring a massive amount of staffers there.
But in reality here is how Iowa would break down, assuming the average of the latest polls were the actual result.
Buttigieg would get 28% of delegates (11 or 12)
Warren would get 25% of delegates (10 or 11)
Biden would get 24% of delegates (9 or 10)
Sanders would get 23% of delegates (9 or 10)
The media might make a big deal out of Biden coming in 3rd and Mayor Pete pulling off a "big win". But in reality, it would be a virtual tie in terms of delegates.

(Source: Real Clear Politics)
Now let's consider NH, which has just 24 delegates up for grabs. Buttigieg has seen strong momentum recently and if he wins IA might indeed get above that 15% threshold.
So let's use the latest poll, from CBS, to see what might happen.
Warren, Biden, Sanders, and Buttigieg get 89% of the vote in that state, and no one else comes close to 15%. That means, if those numbers were what occurs on February 11th, then
Warren "dominates" NH with a 9% win: netting her 35% of delegates (8 to 9)
Biden comes in a distant second getting 25% of delegates (5 to 6)
Sanders almost matches Biden and gets 22% of delegates (5 or 6)
Buttigieg picks up 18% of delegates (4 or 5)
The difference between 1st and 4th in NH right now, using the most recent poll is at most five delegates.
Now consider California.

(Source: Real Clear Politics)
The California polls are highly volatile so let's use the average of the four most recent ones.
Warren gets 24.5% of the vote but 36% of the delegates (149 or 150)
Biden gets 23.5% of the vote but 34% of the delegates (143 or 144)
Sanders gets 20.3% of the vote but 30% of the delegates (123 to 124)
Biden coming in second in California would net him about 16 times more delegates than Warren winning NH by 9%.
And let's not forget that California is among the most liberal states in the nation, where Warren and Sander would naturally do well.
Nevada: Biden leads Warren by 9% on average (just 3 candidates get any delegates)
South Carolina: Biden leads Warren by 18.7% on average (just Biden and Warren get any delegates, Biden gets about 66% of them)
Massachusettes (Warren's home state): Warren leads Biden by 6.5% on average (just those two make the 15% cutoff)
Texas: Biden leads Warren by 9.8% on average
NC: Biden leads Warren by 6% in latest poll (just Biden and Warren get any delegates)
MI: Biden leads Warren by 9% (only Biden, Sanders and Warren above 15% cutoff)
AZ: Biden leads by 8% in latest poll (just three candidates get any delegates)
FL: Biden leads by 8% (just two candidates get any delegates)
WI: Warren leads by 2% (3 candidates get any delegates)
PA: Biden leads by 12% (just 2 candidates get any delegates)
Maine: Biden leads by 5% (just three candidates get any delegates)
In Florida, Biden would get 59% of the delegates, netting him 129, vs Warren's 90.
In 11 states for which we have recent polling Biden wins 9 of those states. Remember thanks to that 15% cutoff to get ANY delegates, even a modest win can translate into much higher delegate counts.
Is Biden likely to get 50% of the delegates by the convention to lock up the nomination on the first ballot? Probably not. I estimate he'll have 35% to 45% of the delegates by the time the final primaries are over in June.
But remember that 16% of the votes on the second ballot and beyond are Super Delegates, the ones who are life long party insiders and care primarily about winning the swing states (just six states are likely to determine who wins the White House in 2020). Guess what? Biden does better in head-to-head polls against Trump in ALL Of them.
In other words, Biden is actually more of a favorite to win the nomination than the media portrays, with its "Biden averaging 5.2% lead over a crowded field" national polling average.
What That Means For Your Portfolio
Biden, being Obama's VP, and a centrist, is likely to govern much as Obama did. EXCEPT that, assuming we avoid recession in 2020 (a 73% probability according to the bond market) he'll inherit a stronger job market, stronger wage growth AND lower corporate taxes.
All of those things will set the stage for continued 2% to 2.5% economic growth in 2021 and beyond, once the trade was is over (Biden has hinted he'd end it quickly and fight China's trade violations at the WTO along with the EU and Japan).
Worried that Biden might be "a socialist" that would harm the economy and send the market plunging? Well, then you need to take a look at what Congress is likely to look like.
                    Consensus 2020 Senate Map Forecast

                            Consensus 2020 House Forecast

(Source: 270towin.com)
The current consensus forecast is that a Biden Whitehouse would control the House and Senate…by a single vote each!
We have the most polarized and partisan representatives in history right now. There is virtually no bi-partisan bills getting passed. The idea that any Democratic President (even Warren) might be able to pass sweeping reforms is so low probability as to be not worth worrying about for most investors.
What is the probability of "Medicare-for-All" passing? We can only roughly estimate but I consider Morningstar's estimate of "5% or less over the next 10 years." to be pretty good.
And that's just one part of Warren and Sander's "grand plans" many of which are even less likely to pass the House. 60 votes are needed in the Senate to overcome a filibuster. And if you get through the House AND the Senate you need to content with a 5/4 conservative supreme court that would take several years to flip.
In other words, Washington, typically a very boring and gridlocked place that never accomplishes much, will likely be so again in 2021 and beyond.
Keep that in mind when you hear that a Warren Presidency would be horrible for healthcare, energy, and financials.
It would be…if she wins the nomination and the general, AND gets all her policies through Congress AND through a hostile Supreme Court. The probability of her running the tables at every step of the process needed to accomplish her policy goals is so remote that any significant decline in healthcare, energy or financial stocks leading up to the 2020 election is likely to make a great long-term buying opportunity.
Never forget, that the world almost always proves far more boring than doomsday predictions expect. This is why a properly diversified and risk-managed portfolio of quality companies, bought at reasonable to attractive valuations, tends to do so well over time.
---
SPY shares were trading at $311.36 per share on Tuesday morning, down $0.66 (-0.21%). Year-to-date, SPY has gained 26.32%, versus a % rise in the benchmark S&P 500 index during the same period.
About the Author: Adam Galas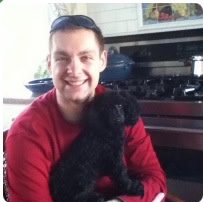 Adam has spent years as a writer for The Motley Fool, Simply Safe Dividends, Seeking Alpha, and Dividend Sensei. His goal is to help people learn how to harness the power of dividend growth investing. Learn more about Adam's background, along with links to his most recent articles. More...
More Resources for the Stocks in this Article