(Please enjoy the latest investment insights from the Reitmeister Total Return portfolio).
They say the market "climbs a wall of worry and slides down the slope of hope".
Well, we certainly climbed a steep wall the past few months with the China trade war looming in the air plus painful economic news coming from the manufacturing sector. But now the bull rages on with no worries in sight. Will that continue or will we soon slide down that slope of hope?
Market Commentary
Let me start with what should be obvious. It is a bull market til proven otherwise. And if that is true, then don't try and get too cute timing out every little wave as that is a fool's errand.
HOWEVER, one does have to wonder what it will take for this non-stop bull run to finally take a pause. Yet this is a rally with no quit. Even the sell off yesterday because of the emergence of the Coronavirus in China was wiped off the board quite easily today.
Sure we could point to some solid headlines this earnings season. But if we were honest, we'd have to note that this is the 4th straight quarter of negative earnings growth. Typically earnings growth is what fuels stock prices. Not the case here.
And here is an interesting article from the other day talking about the "euphoric mood" mood of investors maybe being a touch misguided. Read it here.
My goal is not to turn you bearish…or even that cautious. Just that sometimes these kind of non-stop bull rallies make investors feel bullet proof leading to a portfolio with too much risk. And that sometimes leads to painful wake up calls when the next, long overdue, correction comes to town.
There is not much fresh market moving news to report at this time. China trade is fading into the background as the Phase 1 deal is signed. The Fed is not part of the mix. We are at a slow time for new economic data til we get to the first week of February. Yes, we have earnings season heating up, but as shared above, investors seem immune to the idea of negative earnings with the promise that growth will return in 2020…cuz if it doesn't we probably should all take a step back for a while.
The most valuable piece of economic news came last Thursday with the release of the monthly Retail Sales. That showed an impressive +5.8% improvement which is the highest year over year increase since August 2018. Meaning that the holiday shopping season was a BIG success. Not a shock to most given the health of the consumer and we certainly overweighted the consumer in our portfolio with stocks like (names of the 5 consumer focused stocks reserved for Reitmeister Total Return members.)
The Philly Fed report had the best results since May 2019 at +17 with nice gains in New Orders. We saw Empire State showing gains as well, but not as strong as seen here. Hopefully this helps the early Feb ISM Manufacturing report climb back above 50.
What I find most interesting in the recent price action is how the S&P is outperforming the other indices. That was most apparent yesterday when the Russell 2000 fell by 3X as much. Typically when the largest stocks are leading the pack it is a sign of lower risk taking. And that is also a way of saying that the bull may be ready to rest for a while.
No…I wouldn't bank on a nasty correction at this time. For now, just assume that the market will not press too much higher and maybe settle into consolidation mode. And so the key to how well your portfolio does is how it scores during earnings season. We certainly did quite well with Q3 earnings season and would be great to have a repeat.
Remember, that doesn't mean we will come out unscathed. Typically 20% of your stocks will stink up the joint with quarterly earnings. But if 80% continue to press higher, then net-net you are coming out way ahead. I hope those odds play out for us once again this earnings season.
Portfolio Update
We are off to a good start in 2020 with a growing collection of double digit winners…and a handful of others knocking on the door. Here are some more insights to explore on our individual positions.
End of Free Preview
The rest of the commentary is reserved for subscribers to the Reitmeister Total Return portfolio.
Right now there are 10 stocks and 1 ETF recommendation in the portfolio and all 11 of them are in positive territory. If you want to see all these recommendations, plus future trades and commentary, then just start a 30 day trial. Click the link below to learn more.
About the Reitmeister Total Return portfolio & 30 Day Trial
---
SPY shares were trading at $331.53 per share on Thursday afternoon, up $0.19 (+0.06%). Year-to-date, SPY has gained 3.00%, versus a 3.00% rise in the benchmark S&P 500 index during the same period.
About the Author: Steve Reitmeister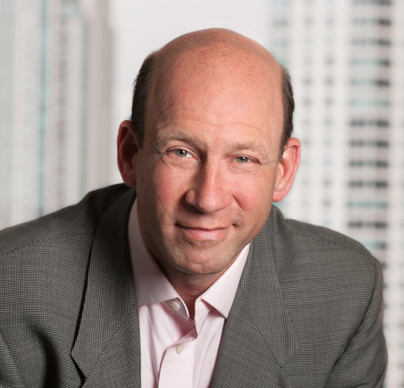 Steve is better known to the StockNews audience as "Reity". Not only is he the CEO of the firm, but he also shares his 40 years of investment experience in the Reitmeister Total Return portfolio. Learn more about Reity's background, along with links to his most recent articles and stock picks. More...
More Resources for the Stocks in this Article