Campaign season 2020 is now in full swing with the 2020 elections less than a year away. Many investors remember watching the Dow Jones future plunge as much as 1,000 points overnight when President Trump pulled off his unexpected 2016 win.
Still, I guess people want an answer: If the question is when markets will recover, a first-pass answer is never. The disaster for America and the world has so many aspects that the economic ramifications are way down my list of things to fear." – Paul Krugman (emphasis added)
Politics has a nasty way of proving reasonable analysts and economists hilariously wrong. That includes individual stocks, such as UnitedHealth's 23% bear market, largely triggered by bubble valuations and rising fears of "Medicare-for-All" being advocated by several leading Democratic candidates.
(Source: F.A.S.T Graphs, FactSet Research)
So let's take a factual and evidence-based probabilistic approach to the 2020 White House Horse Race, to see who's most likely to win.
More importantly, find out what that could mean for your portfolio and how you can profit from what might be heightened political induced volatility over the next year.
Forget National Polls…They Are Meaningless
The media loves showing polls like this.
(Source: Real Clear Politics)
Nationwide head to head polls of Trump vs the leading Democratic candidates seems to paint a grim outlook for our current President. But the thing to remember is that national polls are a proxy for the popular vote which has NOTHING to do with who actually wins the White House.
The last Republican President to win the popular vote was Bush Senior in 1988. The Electoral College is what the US Constitution says determines the winner, and except for two states (that apportion votes by congressional district) it's winner take all in a race to 270 electoral votes and Presidential victory.
                      2020 Electoral College Consensus Map
(Source: 270towin.com)
As of the end of September, based on the consensus outlook from leading political forecasters (like the Cook Report) the safe red and blue states gave Democrats and Trump 248 and 204 electoral college votes, respectively. 86 swing state votes will decide the winner.
(Source: 270towin.com)
Barring a significant change in state by state polling (always possible) these are the six swing states that will matter in November 2020. There are 13 possible ways they can break, with Democrats winning 54% of those combinations.
BUT guess what? The race is actually much closer than that, because of the 15% probability of an electoral college tie.
(Source: 270towin.com)
What happens in the event of a tie? The incoming Senate picks the VP, and the incoming House picks the President (they could potentially be from different parties).
                       Consensus 2020 Senate Map Forecast 
                                    Consensus 2020 House Forecast 
(Source: 270towin.com)
It currently looks like the Senate will be 50/50 and the Democrats are expected to win 218 House seats, giving them control of that chamber…by a single vote.
But here's another surprising fact few people know, that the House vote for president isn't by member, but by state. Each state gets one vote, meaning California has as much say as North Dakota.
Today 26/50 state House delegations are controlled by the GOP meaning that in the event of a tie and barring a change in House delations, Trump almost certainly wins by 1 vote. In other words, out of 13 swing state combinations, Trump effectively wins 6, meaning its a 54/46 race right now.
Ok, so the Democrats have a slight lead for 2020 as things stand now. But who is most likely to win?
(Source: Real Clear Politics)
Despite a recent surge that has Wall Street worried about a populist Warren presidency Biden has remained fairly stable at about 27% to 30% of the national Democratic Primary vote. His lead stands at 7.7% right now, outside the 4% margin of error.
BUT given that March 3rd will see 16 states vote on Super Tuesday, barring a lot of people dropping out, no candidate will get 50% of the necessary delegates necessary to win the nomination.
That's where Super Delegates (party leaders like Nancy Pelosi) come in. They command 16% of the vote and 2020 convention rules say they can't vote on the first ballot. If no one gets a majority on the first ballot Super Delegates can vote for anyone they want.
Super Delegates care primarily about one thing only…beating Trump. They know how the electoral college works and so here is the way they will likely decide who to support.
(Source: Real Clear Politics)
While it's close in most of the swing states Biden's aggregate advantage is outside the 4% margin of error in three states, PA, NC, and WI. While $1 billion in ad spending by the Trump administration could change these head to head swing state polls in the coming year, if the election were today here is how it would likely turn out.
(Source: 270towin.com)
Biden is favored in the swing states, which is why the Super Delegates are likely to support him by a wide margin.
(Source: 270towin.com)
That's because Biden's road to 270 electoral votes is by far the easiest. He needs to win just Florida and can lose every other swing state and he becomes the next President.
Warren + Biden has 38.2% national support right now, meaning that even if they formed a united ticket, they would likely lack the votes necessary to win the first ballot. The second ballot at the July convention would likely see 16% of the vote cast by Super Delegates go to Biden. Remember that Super delegates are not fans of Sanders' and Warren's more populist agenda, which could cost them the key swings states, the only states that actually matter.
Nancy Pelosi recently warned Democratic candidates that swing-state voters are not as liberal as the national party base "What works in San Francisco does not necessarily work in Michigan."
Thus, as things stand now, it appears there is a 54% probability that Biden becomes our next President. And here's what that means for stocks.
Forget Obvious "Sectors Or Stocks That Will Do Well If X Wins", They Are Likely Wrong
Protect the Affordable Care Act — I think that's the path to health care for all Americans. Medicare For All has its complications…the Affordable Care Act is a better benefit than Medicare." – Nancy Pelosi (emphasis added)
It's easy to think that even a Biden win would be horrible for certain industries such as oil & gas or healthcare. It's possible that these sectors could see share prices fall purely based on fears of what even moderate President Biden might do.
But as the above Nancy Pelosi quote shows, the actual leader of the Democrats right now (and House Speaker) is NOT pushing single-payer healthcare.
What's more, with the current House/Senate consensus forecasts being for a 1 seat control of both the Senate (via VP tie-breaker) and House, there is virtually no way that Medicare-for-All or any other grand plan currently being bandied about could pass.
For example, Warren's plan to "ban fracking everywhere" would require a House vote. A single Texas Democratic defection would torpedo that plan. Meanwhile, the GOP can and will filibuster everything they can. It takes 60 Senate votes to break a filibuster and right now, based on the actual Senate seats up for grabs, it looks like Dems will fall 10 votes short.
What does this likely mean for actual policy? That we'll get something similar to another Obama administration style technocratic "keep the lights on and trains running on time" style governance.
The tax cuts Trump and a Republican Congress passed? Those are likely safe. Some regulatory changes Trump made could be rolled back, but nothing significantly will change (such as laxer banking regulations passed by Congress last year).
Anything that Congress would need to vote on would likely die in gridlock, at least based on the best data we have available today.
I'd caution anyone against selling any quality company that happens to be in the crosshairs of any political party right now. Obama was supposed to spell doom for the US oil industry.
US Oil Production Under President Obama
(Source: Ycharts)
Obama was no friend to the oil industry, but the shale revolution still happened under his watch. Biden was VP back then and has NOT threatened to ban fracking "everywhere".
US Oil Production Under President Trump
(Source: Ycharts)
Similarly, Obama was supposed to be the best friend of solar power which was a "can't lose" proposition in 2008. That "sure thing" turned out to be a 90% loss mistake.
(Source: Ycharts)
In contrast, Trump was supposed to be bad for solar stocks. Here's how that very same ETF did under our current pro-fossil fuel president.
Solar Stocks Become Market Beaters Under President Trump 
(Source: Ycharts)
Under Trump, purely due to very low valuations, solar stocks are indeed beating the market.
Solar Growth Strong No Matter Who Was President 
(Source: Ycharts)
Solar has thrived (just as shale oil production has) regardless of who was president. The reason solar crashed from 2008 to 2016 was that China flooded the global market with cheap solar panels causing the laws of supply vs demand to kick in and bankrupt many former high-flying solar panel makers.
In other words, "sector or industry X will do great if Y wins the White House" is a simplistic meme that the media will peddle but that you should avoid.
The way to profit from the 2020 elections is to buy any short-term crashes (like with UNH in April and May and then in August) in top quality companies run by competent and trustworthy management. Management that is paid handsomely to see the growth challenges coming, adapt and overcome them, and exponentially grow cash flow, dividends and ultimately share prices no matter who wins in 2020.
Bottom Line: Quality Companies At Reasonable To Attractive Valuations Are Most Likely To Do Well No Matter Who Wins The White House In 2020
The race for the White House could change drastically in the coming year. But if the election were held today, the best data we have right now says that Biden would win, and lead a Democratic Party that controlled the Senate and House by a single vote each.
A centrist Democratic President and the slimmest of Congressional margins would likely mean gridlock that ensured no major legislative or regulatory changes occurred. In other words, business as usual, with much lower corporate taxes would be good for the stock market.
Individual sectors and companies might very well fall a lot in the runup to November, but given the low probability of major legislative changes, I am losing no sleep holding a lot of healthcare or energy in my retirement portfolio.
The key to great investing returns is to make probability-based decisions on what's most likely to actually happen, not worse case scenarios that might occur, but probably won't.
I and the Dividend Kings are eagerly waiting to see how campaign 2020 plays out. Specifically, what potentially great buying opportunities come our way as candidates promise the sun, moon and the stars, knowing they are unlikely to deliver any of those grand plans.
---
DJI shares were trading at $308.98 per share on Wednesday morning, down $0.02 (-0.01%). Year-to-date, DJI has gained 25.36%, versus a % rise in the benchmark S&P 500 index during the same period.
About the Author: Adam Galas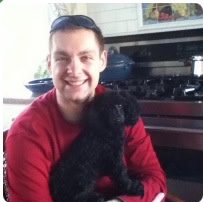 Adam has spent years as a writer for The Motley Fool, Simply Safe Dividends, Seeking Alpha, and Dividend Sensei. His goal is to help people learn how to harness the power of dividend growth investing. Learn more about Adam's background, along with links to his most recent articles. More...
More Resources for the Stocks in this Article