In case you have a long-term investment horizon, you need to identify stocks that are disrupting the markets where they operate. In the last year, the ongoing pandemic disrupted several companies across industries such as airlines and hospitality. However, COVID-19 also acted as a tailwind for companies part of the e-commerce, collaboration, and digital health verticals.
Stocks such as Teladoc (TDOC) and Well Health Technologies (WLYYF) outpaced the broader markets by a significant margin in 2020. Now, the recent IPO Doximity (DOCS), which is an online networking service for medical professionals, has also attracted investors due to the rapidly expanding market for digital health platforms.
Here, we compare the growth potential between Teladoc and Doximity to analyze which is a better stock right now.
Teladoc is down 50% from record highs
Teladoc went public in 2015 and has returned 413% in the last six years. Despite its stellar returns, the stock is down 50% from all-time highs. The pullback is a result of the stock's high valuation and decelerating top-line growth that has spooked investors.
In 2020, Teladoc's visits in the U.S. rose by 156% year over year to 8.8 million while international visits soared 71% to 1.7 million. In Q1 of 2021, U.S. visits were up 70% while international visits rose 8% year over year.
Teladoc claimed that the number of patients enrolled in more than one chronic-care program tripled in Q1. While its revenue growth might decline in 2021 and beyond, it's still growing at an enviable pace due to the convenience offered by the telehealth model.
Wall Street expects TDOC to increase sales by 83.6% to $2 billion in 2021 due to its big-ticket acquisition of Livongo last year. Its sales might also grow by 29% to $2.6 billion in 2022, allowing the firm to narrow its loss per share from $5.36 in 2020 to $1.05 in 2022. Its sales were up 98% year over year in 2020.
Doximity is valued at a market cap of $9.12 billion
A company that operates a cloud-based digital platform, Doximity is valued at a market cap of $9.12 billion. The company provides medical professionals with tools allowing them to collaborate with colleagues, coordinate patient care as well conduct patient visits. Doximity primarily services pharma companies and health systems. The stock went public in late June and is currently trading at $51.75.
Doximity has increased sales from $85.6 million in fiscal 2019 to $207.9 million in fiscal 2021 ended in March. While sales were up 36% in 2018 they grew by 78% to 2021. Comparatively, its operating margin improved from 8% to 26% in this period.
The Doximity platform also offers a newsfeed that curates the latest medical news and research which is targeted towards the specialty of physicians. Its platform is provided to doctors free of cost and the company earns revenue by charging health systems and pharmaceutical companies. Its net revenue retention stood at a solid 153% in Q1 of 2021.
The verdict
The two stocks are interesting investments for investors given their widening revenue growth and improving bottom-line. Doximity stock is valued at a trailing price to sales multiple of 44.2x while this ratio for TDOC is much lower at 22.15x. However, Doximity is already reporting an operating profit and has a healthy margin, unlike Teladoc. Yet, Teladoc's pullback provides investors with a buying opportunity.
Therefore, it's quite difficult to pick a winner between the two high-growth companies. Both are interesting long-term investments.  I believe investors should expect both these stocks to outperform the broader markets in 2021 and beyond given they are part of a rapidly growing addressable market.
---
TDOC shares were trading at $144.13 per share on Thursday afternoon, down $4.72 (-3.17%). Year-to-date, TDOC has declined -27.92%, versus a 16.80% rise in the benchmark S&P 500 index during the same period.
About the Author: Aditya Raghunath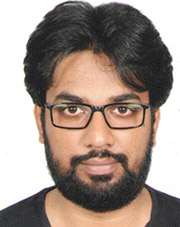 Aditya Raghunath is a financial journalist who writes about business, public equities, and personal finance. His work has been published on several digital platforms in the U.S. and Canada, including The Motley Fool, Finscreener, and Market Realist. More...
More Resources for the Stocks in this Article