We can all agree that recent market volatility has left a lot of investors rattled and wondering what comes next in 2019. One of the biggest drivers of stocks (SPY) (DIA) (QQQ) these days, possibly the biggest one, is interest decisions the Fed will be making in 2019.
So let's take a look at both what the most powerful central bank in the world is likely to do this year, and more importantly what it means for your portfolio.
The reason the stock market reacted so violently to the Fed's last rate hike (it went into a terminal crash to its December 24th lows) wasn't the actual 0.25% interest rate hike. The bond futures market was pricing in a 66% probability of that, despite the chaos in the financial markets that was occurring at the time.

Rather it was the Fed's forward guidance on interest rates in 2019 and 2020 that spooked the market and ultimately helped create the most severe correction since 2009 (19.8% peak decline at the close on December 24th).
Specifically, the Fed, despite lowering both its economic growth and inflation estimates for both 2018 and 2019, is still officially predicting three more rate hikes in total.

As you can see, the bond market is expecting far fewer hikes. In fact, the bond market is pricing in zero hikes in 2019, one cut in 2020, and here are the current probabilities for where interest rates will go in 2019 according to CME Group (the largest bond market operator in the world).
Chance of zero rate hikes (rates unchanged): 74.6%

Chance of one rate cut: 13.8%

Chance of two rate cuts: 0.7%

Chance of one rate hike: 13.2%

Chance of two rate hikes (official Fed forecast): 0.3%
The bond market is currently putting the probability of the Fed hiking rates per the forecast (dot plot) at just one in 333, essentially telling us that the most liquid financial market on earth (US Treasuries) is expecting much slower economic growth to lead to falling inflation pressures.
Now as we saw in December, the Fed doesn't have to actually listen to the financial markets. It could potentially hike rates despite what the bond market thinks is reasonable or beneficial to the economy, and so even one rate hike would likely send stocks diving once more.
But the good news is that the Fed has recently changed its guidance in a big and important way. Whereas Chairman Powell's statement on October 3rd was that we were "A long way from neutral" today we're now "just below neutral". By which the Fed means the hypothetical "neutral" fed funds rate that doesn't slow or accelerate the economy.
If inflation is at the Fed's long-term target of 2% the neutral rate is where the Fed would leave the FFR for as long as those conditions persist.
But the best news for anyone who is worried about slowing economic growth or even a recession in 2019 (and there are many such people) is that the Fed is not asleep at the switch when it comes to risks. At a recent Atlanta roundtable panel with former Fed Chairs Yellen and Bernanke, Powell made it very clear, going so far as to read off a VERY carefully prepared script, that the Fed was well aware of the major risks facing the US (and global) economy and would be willing to do whatever it takes to avoid a recession.
That includes ending the balance sheet roll off, in which the Fed allows up to $50 billion in US 10-year Treasury bonds and mortgage-backed bonds to mature without reinvesting the proceeds. This policy is called quantitative tightening and is the opposite of the quantitative easing the Fed spent five years doing via printing and buying $3.5 trillion worth of bonds (to boost the money supply and lower interest rates to stimulate the economy).
The Fed's own studies show that while QE 1 helped to prevent the Great Recession from becoming another Depression, QE 2 through 4 merely inflated asset prices, including possibly creating stock, bond, and real estate bubbles. Thus QT, which peaked starting October 1st (and which some believe is what caused the recent correction) is designed to gradually undo QE's asset distorting effects.
Now a big reason for the December 19th market freakout (stocks actually started falling during Powell's press conference) was because Powell said that the roll-off was "virtually on autopilot". Since QT is draining up to $300 billion per year in money out of the economy the fear is that even if the Fed doesn't do any more rate hikes this year, that QT could effectively be the equivalent of the Fed still blindly hiking us into recession.

According to Benn Steil at the Council on Foreign Relations, by the end of 2019 QT will have gone so far as to effectively represent another five rate hikes (and it will add up to two alone this year). So the market's fear is that even if the Fed leaves current rates alone if QT continues then the "real fed funds rate", in terms of its effects on the economy, would be about 5% and not 2.5%.
Fortunately, at that recent panel discussion (which I watched) Powell made it clear that EVERYTHING, both rate hikes, and QT, was on the table when it comes to 2019. If the economy slows enough and inflation is falling or stable at under 2%, then the Fed will have no issues in ending QT and avoiding hiking rates further. The Fed would even be open to cutting rates to head off a recession if it thought the economic data indicated one was likely.
But in case you don't want to take the word of just Chairman Powell, here's what the Fed's latest minutes (from the December meeting) showed.
"many participants expressed the view that, especially in the environment of muted inflation pressures, the FOMC could afford to be patient about further policy firming."
There are several doves on the Fed's Open Market Committee or FOMC (the group that makes the official rate decisions) that are increasingly saying the fed has the luxury of flexibility including "some latitude to wait and see".
So with the Fed likely done hiking, and possibly set to end QT in 2019, does that mean that it's time to go all into stocks in anticipation of a great rally this year? Well, not necessarily.
What It Means For Your Portfolio
It's important to realize that despite the market's positive response to the Fed "turning dovish" the Fed's actual policy hasn't changed much. Here's another key quote from the Fed's December minutes that highlights this fact.
"The FOMC judged that a relatively limited amount of additional tightening would likely be appropriate.
The thing to remember about the Fed is that it has a dual mandate from Congress that drives all its decisions. The Fed's only goal is to maximize employment (strong economy) while maintaining price stability (2.0% inflation over time). Thus the Fed, which has hundreds of economists working for it, is constantly looking at various economic and inflation reports to estimate the health of the economy, and how well it's meeting its stable inflation mandate.

Based on how the stock market can react violently, both to the downside as well as the upside to Jerome Powell's statements, you might think that the Fed was constantly changing its mind about interest rate policy.
The truth is that the Fed has basically been saying the same thing all of 2018 BUT the reason the market reacts so differently at times is based on what various Fed statements (all of which are in its typical dry "fed speak") are emphasizing at the time.
For example, in early October Powell made a rather off the cuff remark (about how we were far from neutral) about how strong the economy was, particularly the labor market.

Well in the December jobs report the Bureau of Labor Statistics or BLS estimated that 312,000 new net jobs were created last month, and revised up the previous two months figures by 58,000. Unemployment actually rose 0.2% to 3.9% because over 400,000 people re-entered the labor force (started looking for a job). But the average hourly wage for non-supervisory workers (80% of people) rose 3.3% YOY, the fastest rate in 11 years.
And as you can see, the three month rolling average for median wage growth (which accounts for 10,000 high earning baby boomers retiring each day) has actually been rising even faster, hitting 3.9% in November. Now until the government shutdown ends we won't know what the latest Atlanta Fed estimate is, but it's likely that December and January median wage growth (the most accurate real-world measure of wage growth) is over 4%.

The good news is that over the past 50 years the average non-supervisory wage growth has been 4.1% YOY. We're at 3.3% right now which is why Chairman Powell mentioned that he's "not at all worried" about the pace of wage growth yet.
However, historically speaking once the labor market gets tight enough to achieve 3% wage growth it eventually rises to 4% or slightly above. 3.5% to 4% wage growth is natural for a healthy economy and is actually beneficial to both the economy and corporate earnings.
That's because it not just puts more money in consumer's pockets (consumer spending was 68% of the economy in Q4 2018 according to JPMorgan Asset Management) but rising wage pressure forces companies to invest in productivity-boosting technology. Combined with the higher demand to justify that investment, 3.5% to 4% wage growth is beneficial to productivity growth and ultimately economic growth (and standards of living). That's because economic growth is ultimately a function of just two things, labor force growth rate (0.2% expected through 2027) and productivity growth (1.5% expected through 2027).
This simple formula is why the Fed's estimate for long-term US economic growth is so low (about 1.9%). In order to see stronger growth, it will take continue good job creation (from a growing economy), rising wages, and companies investing in productivity-boosting technology such as automation. The analyst firm McKinsey thinks that automation could boost productivity growth to 2.5% per year or so which would allow for sustained GDP growth of 2.7%. Higher immigration levels (not likely in today's political environment) could boost that to over 3%.  
With the Fed's target inflation rate of 2%, that means that average wage growth could hit 4.7% without the Fed having to worry about the economy "overheating" which would require enough rate hikes to cause a recession, and thus a bear market. So what's the problem then? If the Fed is likely done hiking in 2019 and wage growth is slowly but steadily rising to optimal levels (fueling strong consumer spending) then shouldn't corporate profits and stocks be in for a gangbuster year?
The issue is that the Fed doesn't just look at monthly or quarterly economic/inflation data to make its decisions but has to make projections as well. A rate hike takes about 12 months to be fully felt in the economy, and that long delay means that forecasts, based on models are necessary. The Fed is still using the Phillips curve which says that as unemployment falls, rising wage pressure will drive inflation above its target of 2%.
At the Atlanta panel discussion Janet Yellen said that while the Phillips curve may be shallow, it still exists. This is a sentiment shared by most of the FOMC which means that as long as US job creation continues to be strong, the Fed could actually maintain a hawkish bias.
Ultimately this is why the market has been reacting so counterintuitively for many years, seeing good economic news as bad news and bad news as good news. Bad jobs numbers? Great! The Fed will keep rates low and that's great for stocks! Great jobs numbers and strong wage growth which is actually what's needed for stronger long-term economic and corporate earnings growth? BOO! Rates will rise which is bad for stocks!
That is the kind of short-term and simplistic thinking that drives Wall Street these days. Which means that investors need to be careful what they wish for. If the Fed doesn't hike rates anymore (as both I and the bond market expect) it won't be for fundamentally good reasons but possibly because economic growth is slowing to the levels that threaten a recession in late 2020 or early 2021. And while not all bear markets are correlated with recessions, virtually all recessions lead to bear markets.
Bottom Line: The Fed Is Likely Done Hiking Rates But That Might Not Be A Good Thing
When it comes to the Fed in 2019 and what it means for stocks, there's good and bad news. On the plus side, the Fed has made it very clear that the days of rate hikes being on autopilot are over, and the FOMC will be now purely be using the most recent economic and inflation data and trends to make its decisions about monetary policy (within the framework of its economic models).
And as far as the market is concerned, the fact that the Fed is likely done hiking rates entirely, and will probably end its balance sheet roll off in 2019, will most likely be seen as a positive catalyst that should drive stocks higher. However, the bad news is that an end to rate hikes means America's economic growth will have slowed to its formerly disappointing levels.
In my next article, I'll explain in detail what investors should expect from the economy in 2019 and beyond, and how you can protect your portfolio from a potential future recession.
---
About the Author: Adam Galas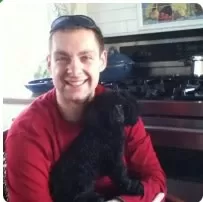 Adam has spent years as a writer for The Motley Fool, Simply Safe Dividends, Seeking Alpha, and Dividend Sensei. His goal is to help people learn how to harness the power of dividend growth investing. Learn more about Adam's background, along with links to his most recent articles. More...
9 "Must Own" Growth Stocks For 2019
Get Free Updates
Join thousands of investors who get the latest news, insights and top rated picks from StockNews.com!
Top Stories on StockNews.com
---