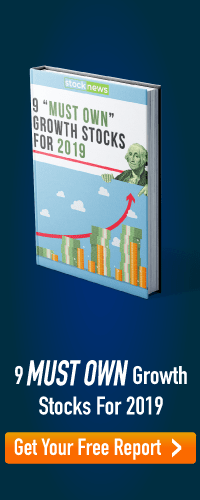 Yes, I am now short the stock market.
I made that move Friday morning when it was clear that the US was pouring gasoline on the trade war fire. Not just with China…but now we ignited the flames with Mexico too.
These moves say that the US administration is digging in their heels for a long term battle. This creates great uncertainty. Combine that with a softening of worldwide economic data and you have a catalyst for lower stock prices in the short run. That is why stocks broke below the 200 day moving average at 2775 on Friday with more downside likely in store.
I want to be clear that I do not have an itchy trigger finger to go short the market. In fact, I have only done it 3 times since 2008. I thought it might be beneficial to share details on each occasion to help us chart a course through the current rocky landscape.
September 2008 = Great Recession
I don't profess to be one of the investment geniuses who saw the shocking near collapse of the financial system. Sure housing prices were too high, but the rest of the events that unfolded caught me by surprise as much as anyone.
However, I do catch on fast enough. So by the end of September 2008 I sold every stock in my portfolio and went 150% net short the market with the help of leveraged inverse ETFs. This helped me generate profits all the way to the finish line in March 2009 as we endured the worst economic collapse and bear market since 1929.
Gladly there is NO similarity between now and then. So keep reading as it is the most recent time I went short, in February 2016, that has the most relevance for the current environment.
August 2011 = Fears of a Double Dip Recession
At this stage stocks had already doubled in the 2.5 years since the end of the Great Recession. However, we were all sleeping with one eye open for the next disaster to emerge after the historic events of 2008/2009.
Also we were in unchartered territory. We had an economy fueled by Quantitative Easing from the Fed. We were truly living a real life economic experiment with an unknown outcome.
So at this time the economic readings were headed south and there was a growing chorus of "Double Dip Recession" in the air. This produced a 3 month long correction that came just short of the 20% mark before a lasting bounce arrived.
In the end it proved to only be a soft patch in the data. But getting short was the right call until the coast was clear.
February 2016 = The Most Similar to Today…But Not Exactly the Same
To appreciate why its similar to now we actually have to roll back to August 2015. There began a nasty correction that seem unfounded given the solid economic data of the time. That is why stocks bounced back mightily.
Just when you thought we were in the clear, stocks headed south again in January 2016. But this time it was different. The economic data was faltering including a shocking 48.2 reading for ISM Manufacturing. As the month rolled on more negative economic readings appeared and stocks kept crumbling lower.
Yes, to me this felt like the end of a nearly 7 year bull market. Longer than average. So I put on the bear suit and got short the market.
Once again, shorting was the right call at first. But as stocks approached the 20% correction point they bounced…and continued bouncing thanks to an improvement in the economic data. Gladly it was easy to see the bounce, take profits on the shorts and get back to net long the market for the gains that unfolded over the next few years.
What to Do Now?
Like I said, there is the most similarity with the events of 2015/2016. That's because we endured a nasty correction in Q4 of last year that was completely disconnected from economic reality. So that has some resemblance to the August 2015 correction that preceded the echo correction a few months later to start 2016.
And yes, we now have a weakening of economic data. Not as severe as 2016…but worrisome enough when combined with the uncertainty of the current trade war that could push future economic readings lower.
The rest of the story is bit more complex. And better explained in webinar format where I can elaborate on these topics. And what my game plan is to profit from this rocky investment landscape.
To be clear, this June 6th webinar is going to cover a lot of important ground including 9 key lessons learned over my 40 year career as an investor:
Value investing pitfalls
Importance of timeliness
The power of EER
When to sell…and why to sell
How to use economic data to understand market direction
And how to use all these lessons to beat the market now
Please join me for this webinar 40 years in the making. Spaces are limited, so register now by following the link below.
Free June 6th Webinar Registration


Steve Reitmeister
…but my friends call me Reity (pronounced "Righty")
CEO, Stock News Network
---
About the Author: Steve Reitmeister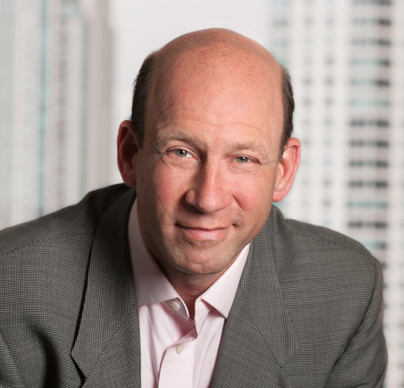 Steve is better known to the StockNews audience as "Reity". Not only is he the CEO of the firm, but he also shares his 40 years of investment experience in the Reitmeister Total Return portfolio. Learn more about Reity's background, along with links to his most recent articles and stock picks. More...
9 "Must Own" Growth Stocks For 2019
Get Free Updates
Join thousands of investors who get the latest news, insights and top rated picks from StockNews.com!
Top Stories on StockNews.com
---