Agilent (A) is one of the top suppliers of equipment and instruments to the life sciences, applied chemicals, and diagnostic industries. The company's customers include the top pharmaceutical companies, medical systems, and chemical companies in the world. They demand equipment and instruments that are of the highest quality and precision that often require regulatory approval.
Agilent is a stock that gives exposure to the healthcare and pharmaceutical industry without the drawbacks and risks associated with drug development. The company is also a leading supplier of next-generation healthcare innovations like genomics and DNA sequencing.
In addition to the company's crucial position in the supply chain of several industries, Agilent also benefits from positive, macro conditions that increase confidence, the company will deliver years of strong earnings and revenue growth.
Read on to find out why Agilent is my growth stock of the week…
Healthcare Spending
The bulk of Agilent's revenues comes from pharmaceutical and life sciences companies that use the company's products in lab settings and for industrial processes. This means that Agilent's revenues are connected to growth of the overall healthcare industry.
Over the last 50 years, healthcare spending has increased at a rate faster than overall economic growth. In 1970, total healthcare spending was $75 billion which came out to $356 per person on a per-capita basis. In 2021, total healthcare spending is estimated to be $3.8 trillion or nearly $11,000 per person.
Looking ahead, there is no reason for this to change. Governments, all over the world, continue spending larger portions of their budgets on healthcare. People are living longer. And modern medicine has increased the number of diseases and ailments that can be cured or treated.
Growth
In addition to its leading position in a growing industry, Agilent's recent earnings results also show considerable short-term momentum. The company increased revenue by 26% compared to last year and exceeded analysts' estimates on the top and bottom-line.
This also marked the company's 4th straight quarter of beating EPS estimates. Given this momentum, it's not surprising that analysts have been hiking 2021 and 2022 EPS estimates by about 25% since the start of the year. Next year, the company is forecast to grow earnings by 42% and increase revenues by 12%.
Growth at Reasonable Price
Despite its strong franchise and growth potential, Agilent is not overvalued. The company also has an exceptional management team that has shown the ability to enter new markets and debut successful products.
Lately, the company has found success with its software products that help laboratories manage their workflow and store and process data. This business has the potential to become as large as Agilent's products segment and comes with the potential for higher margins. Thus, it's not surprising to see that the stock's operating margins are reaching new highs at 21% which is particularly impressive in an environment where many companies are seeing margin compression.
POWR Ratings
The POWR Ratings are also bullish on Agilent as it's rated an A which equates to a Strong Buy. A-rated stocks have posted an average performance of 30.7% which compares favorably to the S&P 500's annual performance of 7.1%.
The POWR Ratings also evaluates stocks by different components to give additional insight. It's not surprising that A is rated a B for Growth given its recent performance and bullish forecasts. The stock is also rated a B for Quality which is consistent with its leading position and well-regarded management team. For more information on Agilent's POWR Ratings, click here.
A is just one of 15 selections in my POWR Growth portfolio. That's where I combine my many years of investing experience with the Top 10 Growth Stocks strategy, which has +46.42% annual returns, to bring investors the best growth stocks for today's market.
If you would like to see the current portfolio of 15 stocks and be alerted to our next timely trades, then consider starting a 30-day trial by clicking the link below.
About POWR Growth newsletter & 30 Day Trial
---
A shares . Year-to-date, A has gained 33.92%, versus a 26.24% rise in the benchmark S&P 500 index during the same period.
About the Author: Jaimini Desai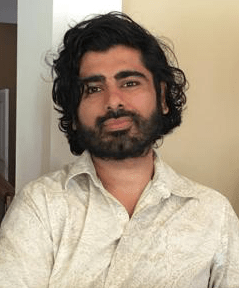 Jaimini Desai has been a financial writer and reporter for nearly a decade. His goal is to help readers identify risks and opportunities in the markets. He is the Chief Growth Strategist for StockNews.com and the editor of the POWR Growth and POWR Stocks Under $10 newsletters. Learn more about Jaimini's background, along with links to his most recent articles. More...
More Resources for the Stocks in this Article