Cruise demand shows a remarkable recovery, with the cruise industry's web traffic increasing more than 25% between July 2022 and July 2023. Cruise company Carnival Corporation & plc (CCL) reported that its second-quarter total bookings reached an all-time high for all future sailings.
However, the company has also increased its marketing spend, even in the face of elevated labor and fuel costs. Due to a slower fall in inflation, CCL has raised its full-year adjusted cruise costs excluding fuel per ALBD (in constant currency) outlook by one and a half points higher than its March guidance.
With persistent inflationary pressures, let's look at the trends of CCL's key financial metrics to understand why it could be wise to avoid the stock now.
Analyzing Financials: Carnival Corporation's Fluctuating Performance from 2020 to 2023″
The trailing-12-month net income trend of CCL shows a fluctuating pattern over the period from August 2020 to May 2023.
In August 2020, the net income of CCL was -$7.59 billion.

The reported net income fell to -$10.24 billion by November 2020, suggesting a significant financial decline.

However, the tiers kept intensifying, and by February 2021, the net income had dropped to -$11.43 billion.

By May 2021, there was a slight improvement, with the net income moving to -$9.13 billion.

This marginal improvement does not last long and is followed by another drop to -$9.50 billion by November 2021.

Despite minor fluctuations, the downward trend was consistent as by February 2022, the net income was recorded at -$9.42 billion.

By May 2022, it was reported as -$9.18 billion and further reduced to -$7.12 billion by August 2022.

An encouraging improvement trend appears starting November 2022 when the net income rises to -$6.09 billion.

In succession, February 2023 marks an even more improved figure where the net income shows at -$4.89 billion.

The most recent data, as of May 2023, depicts further progress, recorded at -$3.47 billion.
Overall, the net income of CCL has been negative throughout the stated period, with a tendency towards a slight improvement in recent times. From August 2020 to May 2023, the growth rate could be calculated as an increase of approximately 54%, from -$7.59 billion to -$3.47 billion, despite the fluctuations in between. This highlights some financial recuperation, predominantly evident in the most recent data.

CCL has seen a significant variation in its Return On Sales (ROS) over the period from August 2020 to May 2023.
In August 2020, the ROS was -0.67, indicating a lack of profitability.

By November 2020, it steeply dropped to -1.67.

A further severe decline to -12.30 was noted by February 2021.

The worst level of ROS was marked as -54.20 in May 2021. From this low point, the ROS has gradually recovered.

Approximately halved from May 2021 to August 2021 (-11.48).

Thereafter, a pattern of reduced losses continued, with ROS of -4.15 in November 2021 and -2.24 in February 2022.

As the calendar turned to 2023, CCL's ROS was approaching break-even levels, evident from its ROS figures of -0.21 in February 2023 and -0.086 in May 2023.
Overall, despite the fluctuating trend, the ROS of CCL shows a gradual recovery from the historical lows experienced in 2021. Although still reflecting a loss as of May 2023 (-0.086), the curve shows fewer retreats, implying a gradual stabilization in the company's operational efficiency.

Here is a summary of the trend and fluctuations in the current ratio of CCL since August 2020:
Starting at a current ratio of 0.91 in August 2020, there was a steep increase to 1.45 by February 2021.

In May 2021, there was a significant dip to 1.17 before decreasing again to 0.94 in August 2021.

From November 2021 to November 2022, the current ratio experienced minor fluctuations between 0.97 and 0.74 before eventually climbing slightly to 0.71 in November 2022.

However, the current ratio saw a sharp decrease starting from February 2023, ultimately settling at 0.52 by the end of May 2023.
The overall trend from August 2020 to May 2023 shows a declining current ratio. The current ratio at the end of the period (May 2023) is significantly lower (0.52) than the starting value in August 2020 (0.91). This represents a negative growth rate of approximately -43% over this period.
It's important to note that the more recent data points from 2022 to 2023 generally show an ongoing decreasing trend. At the end of the series, as of May 31, 2023, the current ratio is measured at 0.52, its lowest value in the reporting period.

The analyst price target for CCL displayed a gradual fluctuation over the provided period.
From November 2021 to December 2021, the reported target remained stable at $25, subsequently experiencing a decline to $24.5 by the end of the month.

The first half of 2022 showed minor fluctuations, with the price oscillating between $24.75 and $22. By July, a significant drop to $13.5 was observed.

Although the target remained consistent at $13.5 for a couple of months, it eventually lowered further to $10 by October 2022. This low of $10 persisted till April 2023.

A slow upward trend began in April 2023, starting from $10.3 to $11.5 by June 2023. Then, there was a noteworthy surge to $12.1 and $14.7 in subsequent weeks.

By mid-July 2023, the analyst price target made a considerable leap to $17.5, where it had stabilized and remained until the last recorded date in September 2023.
The measured growth rate, considering the starting value is $25 and the last recorded value is $17.5, reveals a decrease of about 30%. This suggests that despite periods of stability and infrequent increases, the overall trend shows a decline in the analyst price target over the analyzed period.

Analyzing Carnival Corporation's Six-Month Stock Performance from March to September 2023
The share price of CCL shows an overall upward trend in the period covered by the data, from March 2023 to September 2023. Despite some fluctuations, the figures show growth with a clear acceleration until June 2023 and a subsequent deceleration afterward. Here are the specifics:
The price started at $8.66 on March 17, 2023.

There was steady growth throughout March, reaching $9.68 by March 31

In April, the price increased slightly before seeing a dip by the end of the month, going down to $9.03 by April 28.

In May, there was a rise again, with the price peaking at $11.05 by May 26.

June saw the highest growth rate, with the price reaching up to $15.82 by June 23.

Despite reaching its peak in this period at $18.96 on July 7, 2023, the price began to decline thereafter.

August 2023 marked a significant deceleration, with the price winding down to $15.826 by August 25.

Last in the dataset is September 13, 2023, the price closed at $15.02.
Here is a chart of CCL's price over the past 180 days.

Analyzing Carnival Corporation's Growth, Momentum, and Value through POWR Ratings
CCL, a stock in the Travel – Cruises category, has experienced fluctuation in its POWR Ratings grade during the period under review, ranging from March 18, 2023, to September 14, 2023.
For the majority of the weeks, CCL's POWR Grade remained at D (Sell).

The POWR Grade briefly moved up to C (Neutral) in the week of July 15, 2023, reverted to D (Sell) on the week of July 22, then bounced back again to C (Neutral) in the week of July 29, 2023.

From the week of August 5, 2023, the POWR grade tumbled back down to D (Sell) and stayed at that level until the last recorded week of September 14, 2023.
However, regarding its rank within the category, CCL shows a constant fluctuation between #3 and #4 positions throughout the evaluated period. The company fell to the #4 position in the week starting May 6, then climbed back to the #3 position in July, only to fall again in August. The latest available data, as of September 14, 2023, indicates that CCL possesses a POWR Grade of D (Sell) and stands last in the Travel – Cruises category of stocks out of a total of four stocks.
Based on the POWR Ratings, the three most noteworthy dimensions for CCL are Growth, Momentum, and Value. 
Growth: The Growth dimension for CCL shows a positive trend, with the ratings consistently increasing over time. The Growth value starts at 81 in March 2023 and quickly climbs, reaching 96 by September 2023. Key points about Growth rating:
In March 2023, the Growth value stood at 81.

Thereafter, this significantly increased to a peak of 96 by September 2023.
Momentum: The Momentum dimension also shows a clear upward trend. Starting at a considerably lower rating of 71 in March 2023, it eventually surpasses the 80 mark by May 2023 and continues to hold strong above 80 until a slight drop in September 2023. Observations about Momentum rating:
The rating was recorded as 71 in March 2023.

By May 2023, the Momentum figure had risen to 82.

It held steady above 80 until September 2023, when a marginal drop to 78 was noted.
Value: The Value component does not show a consistent trend like Growth or Momentum but fluctuates throughout the period from March 2023 to September 2023. In spite of these fluctuations, it's important to note that Value consistently ranks as one of the highest three dimensions throughout the aforementioned period. Significant points on Value rating:
Value experienced some fluctuations, starting at 34 in March 2023 and reaching up to 43 by April 2023 before gradually falling back to 35 in September 2023.
In conclusion, these three dimensions, i.e., Growth, Momentum, and Value, have been the key highlights for CCL based on the POWR Ratings.

How does Carnival Corporation & plc (CCL) Stack Up Against its Peers?
Other travel stocks in the Travel – Hotels/Resorts sector that may be worth considering are Genting Berhad (GEBHY), Bluegreen Vacations Holding Corporation (BVH), and Genting Singapore Limited (GIGNY) – they have better POWR Ratings. Click here to explore more Travel – Hotels/Resorts stocks.
What To Do Next?
Discover 10 widely held stocks that our proprietary model shows have tremendous downside potential. Please make sure none of these "death trap" stocks are lurking in your portfolio:
Want More Great Investing Ideas?
---
CCL shares were trading at $15.54 per share on Thursday afternoon, up $0.52 (+3.46%). Year-to-date, CCL has gained 92.80%, versus a 18.59% rise in the benchmark S&P 500 index during the same period.
About the Author: Anushka Dutta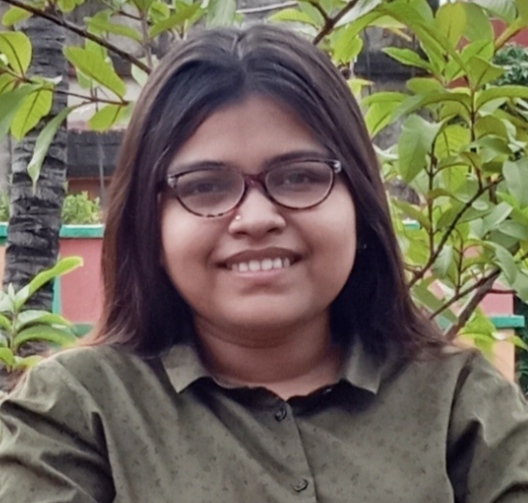 Anushka is an analyst whose interest in understanding the impact of broader economic changes on financial markets motivated her to pursue a career in investment research. More...
More Resources for the Stocks in this Article