Delta Air Lines (DAL - Get Rating) had their wings clipped over the past month as economically sensitive stocks had no chance to fly. That's because concerns over China trade, and increasing odds of a recession, led to Risk Off investing. And that led to a 15% sell off in DAL shares.
The good news is that improving signs on China trade has led investors to seek some more Risk On opportunities. DAL checks a lot of the boxes of what folks should be looking for at this time…which is why it's my Stock of the Week.
Now let's evaluate shares from all the different angles:
Growth
The company is expected to grow earnings by more than 14% per year over the next 3-5 years. That is a surprising rate of increase for a company that already has annual revenue of nearly $50 billion.
But that's exactly the point. Their management team has really fine tuned operations and are squeezing out every last dollar to the bottom line. And they are doing it in a healthier fashion than some of their competitors who make passengers FEEL that money being squeezed out.
On top of that the company has only experienced 2 earnings misses in the past 20 quarters. That is a strong track record for any firm…but especially for one in the more volatile airline industry. This too calls back to the quality of their management team.
Value
Analysts were gushing over Delta after the impressive July beat and raise earnings report. This also led to a round of target price increases with the average analyst looking for just over $70 per share. That is a healthy 20% increase from current levels.
Interestingly, the 5 Star analyst from Stifel Nicolaus, is not bashful about having a street high $90 price target on shares. So there is ample upside opportunity on DAL shares from current levels.
Income
When bond rates are this low it pushes income seeking investors into the stock market. So that puts a bit more wind under the wings of a stock like Delta that is sporting a well above average 2.8% dividend yield.  Note that the dividend has increased by 344% over the past 4 years.
Momentum
The overall POWR Rating is a solid "B" (Buy). The main things in its camp is how well it has done over the 1 year and 3 year time frames which makes it score well on the Buy & Hold grade. However, the overall airline group is a bit of a drag with a D Industry Grade. Interestingly this is the #1 rated stock in the group giving it an A for Peer grade.
The thing about momentum is that it can change. In this case, what has been negative momentum over the past month should boomerang and become positive momentum as investors seek more Risk On opportunities. So momentum may seem like the weakest part of the DAL story…but I think it's truly about to become the strength.
Putting It Altogether
Delta has something to like from all 4 of these investor perspectives. But in general, I am a believe that the fundamentals drive the price story.
In this case we are talking about a company with above trend earnings growth and a history of beat and raise quarters. That is why shares are worth $70+. And why it is ready to take off as investors switch their focus to more Risk On opportunities.
It was for these reasons that I selected Delta to join the Reitmeister Total Return portfolio last Thursday. In fact, over the past week I have added 3 stocks and 1 ETF to better position the portfolio for what lies ahead.
To see all of my current recommendations (10 stocks & 3 ETFs), plus my market outlook, then consider taking a 30 day trial to the Reitmeister Total Return portfolio.
---
DAL shares . Year-to-date, DAL has gained 19.82%, versus a 20.40% rise in the benchmark S&P 500 index during the same period.
About the Author: Steve Reitmeister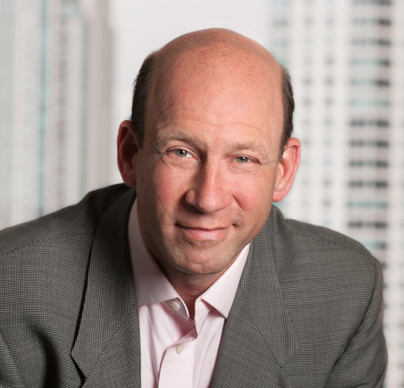 Steve is better known to the StockNews audience as "Reity". Not only is he the CEO of the firm, but he also shares his 40 years of investment experience in the Reitmeister Total Return portfolio. Learn more about Reity's background, along with links to his most recent articles and stock picks. More...
More Resources for the Stocks in this Article