Despite economic challenges, the entertainment industry is growing with advanced technology adoption and improving user experiences. Therefore, adding fundamentally strong pharma stocks The Walt Disney Company (DIS) and Vivendi SE (VIVHY) to one's watchlist could be wise.
Before diving deeper into their fundamentals, let's discuss what's shaping the prospects of the entertainment industry.
The entertainment industry is evolving to match consumer preferences, leveraging digital tools and technology for creativity, flexibility, and cost-effective offerings. Generative AI in the media and entertainment sector is projected to hit $12.08 billion by 2032, growing at a 26.7% CAGR.
Despite a 15% increase in U.S. movie ticket prices from pre-pandemic levels in 2023, going to the cinema remains reasonably affordable.
Notably, box office sales in 2023 exceeded last year's number by $1 billion, totaling an impressive $5.8 billion until July 30. A report by Markets N Research says the global movie theatre market is expected to grow at a CAGR of 4.5% to reach $92.40 billion in 2030. 
Moreover, technological progress is reshaping film production and distribution. Augmented reality (AR) and virtual reality (VR) content capture interest, while AI tools such as machine learning and natural language processing refine content and provide personalized recommendations to engage audiences.
Considering these conducive trends, let's take a look at the fundamentals of the two Entertainment – Media Producers stocks to watch.
Stock #2: The Walt Disney Company (DIS)
DIS operates as an entertainment company worldwide. The company engages in film and episodic television content production and distribution activities. It operates through two segments: Disney Media and Entertainment Distribution; and Disney Parks, Experiences and Products.
On November 1, 2023, DIS announced its acquisition of Comcast Corp.'s 33% stake in Hulu, LLC, following CMCSA's exercise of its put/call right. The deal, valued at approximately $8.61 billion, aligns with DIS's streaming objectives.
In terms of the trailing-12-month EBIT margin, DIS's 10.11% is 28.6% lower than the 7.87% industry average. Likewise, its 5.59% trailing-12-month Capex/Sales is 43.8% lower than the industry average of 3.89%. However, the stock's 2.42% trailing-12-month Return on Common Equity is 31.6% lower than the industry average of 3.54%.
For the fourth quarter that ended September 30, 2023, DIS's revenues rose 5.4% year-over-year to $21.24 billion. Its total segment operating income rose 86.3% year-over-year to $2.98 billion. Moreover, its attributable net income and EPS came in at $264 million and $0.14, up 63% and 55.6% over the prior-year quarter, respectively.
However, as of September 30, 2023, DIS's total liabilities and equity stood at $205.58 billion compared to $203.63 billion as of October 1, 2022.
Analysts expect DIS' EPS and revenue for the quarter ending December 31, 2024, to increase 9.2% and 2% year-over-year to $1.08 and 23.98 billion, respectively. It surpassed the Street EPS estimates in three of the trailing quarters. Over the past nine months, the stock has declined 10.7% to close the last trading session at $94.51.
DIS' bleak fundamentals are reflected in its POWR Ratings. It has an overall rating of C, equating to a Neutral in our proprietary rating system. The POWR Ratings assess stocks by 118 different factors, each with its own weighting.
It has a C grade for Stability, Sentiment, and Quality. Within the Entertainment – Media Producers industry, it is ranked #8 out of 11. In total, we rate DIS on eight different levels. Beyond what we stated above, we also have given DIS grades for Growth, Value, and Momentum. Get all the DIS ratings here.
Stock #1: Vivendi SE (VIVHY)
Headquartered in Paris, France, VIVHY operates as an entertainment, media, and communication company in France, the rest of Europe, the Americas, Asia/Oceania, and Africa. It operates through eight segments: Canal+ Group, Havas, Prisma Media, Gameloft, Vivendi Village, New Initiatives, Generosity and Solidarity, and Corporate.
On November 14, 2023, VIVHY announced the completion of the sale of Editis to International Media Invest (IMI) for €653 million ($708.52 million), following approval from the European Commission. The closing of the transaction with the Lagardère group is expected in the coming weeks as part of VIVHY's development plan.
In terms of the trailing-12-month Capex/Sales, VIVHY's 4.09% is 5.1% higher than the 3.89% industry average. However, its 44.11% trailing-12-month gross profit margin is 10.2% lower than the industry average of 49.13%. Additionally, the stock's 5.93% trailing-12-month EBIT margin is 24.6% lower than the industry average of 7.87%.
For the six-month period, which ended on June 30, 2023, VIVHY's revenues increased 3.7% year-over-year to €4.69 billion ($5.09 billion). The company's adjusted net income and adjusted EPS increased significantly year-over-year to €324 million ($351.55 million) and €0.32, respectively.
However, its cash and cash equivalents came in at €1.65 billion ($1.79 billion), down 13.6% compared to €1.91 billion ($2.07 billion) as of December 31, 2022.
Street expects VIVHY's revenue for the quarter ended September 30, 2023, to increase 9.6% year-over-year to $2.77 billion. Its EPS for the fiscal year ending December 31, 2023, is expected to increase 110.9% year-over-year to $0.73. Over the past month, the stock has gained 4.6% to close the last trading session at $9.39.
VIVHY's uncertain outlook justifies its overall rating of C, which translates to Neutral in our proprietary POWR Ratings system.
It is ranked #4 out of 11 stocks in the same industry. It has a C grade for Growth, Value, and Stability. Click here to see VIVHY's Momentum, Sentiment, and Stability ratings.
What To Do Next?
Get your hands on this special report with 3 low priced companies with tremendous upside potential even in today's volatile markets:
3 Stocks to DOUBLE This Year >
Want More Great Investing Ideas?
---
DIS shares were trading at $94.57 per share on Friday morning, up $0.06 (+0.06%). Year-to-date, DIS has gained 8.85%, versus a 18.91% rise in the benchmark S&P 500 index during the same period.
About the Author: Abhishek Bhuyan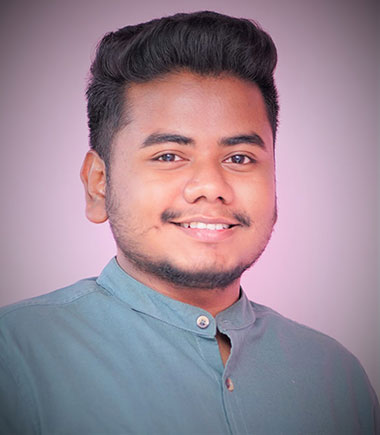 Abhishek embarked on his professional journey as a financial journalist due to his keen interest in discerning the fundamental factors that influence the future performance of financial instruments. More...
More Resources for the Stocks in this Article