Renewable energy stocks continue to remain attractive to investors as the shift towards clean energy solutions is accelerating at a rapid pace. Companies will benefit from economies of scale and reduced costs as well as support from governments in the form of subsidies and tax breaks.
These factors, among others, make solar stocks, such as Enphase (ENPH) and First Solar (FSLR), interesting companies to consider investing in. However, both Enphase and First Solar have trailed the broader markets in 2021. While the S&P 500 is up 17.3% year to date, Enphase has gained 1.5% while First Solar stock is down 6.2% in 2021. 
So if you're a contrarian investor, now could be a good time to add solar stocks to your portfolio.  Let's see which between the two is better positioned to make a comeback in the second half of this year.
Enphase stock is up a staggering 2,300% since its IPO
While Enphase has underperformed in 2021, it has created massive wealth for long-term investors. Enphase stock has returned over 2,300% since its IPO in March 2012. It means a $1,000 investment in ENPH stock just after it went public would have ballooned to $24,000 today.
However, this also meant that the company is currently trading at a premium. Enphase is valued at a market cap of $23.7 billion. Its sales are forecast to rise by 70% to $1.32 billion and by 36% to $1.78 billion according to consensus estimates. Comparatively, its adjusted earnings are estimated to rise at an annual rate of 42% in the next five years.
We can see that Enphase stock is trading at a forward price to sales multiple of 18x and a price to earnings multiple of 88x which is extremely steep. The company's balance sheet is strong as it ended Q1 with a cash balance of $1.5 billion and just over $1 billion in debt.
Analysts tracking the stock have a 12-month price target of $200.77 which is 15% above its current trading price.
First Solar is valued at a market cap of $9.8 billion
Compared to Enphase, First Solar is smaller in terms of its market cap of $9.8 billion. However, it is expected to generate twice the amount of sales in 2021. Analysts forecast First Solar to increase top-line by 8.2% to $2.93 billion but its sales might decline by 4.5% to $2.8 billion. Similarly, while earnings might jump 18.5% to $4.42 per share in 2021, it is forecast to decline by 25% in 2022.
In June 2021, First Solar announced it would deploy close to $700 million in order to add 3.3 gigawatts of manufacturing capacity in the U.S. which will take the total capacity to 6 gigawatts in the country. First Solar manufactures solar panels in the U.S. which has meant the company saves on tariffs and is not exposed to global supply chain shocks or changes in commodity prices.
First Solar is an industry leader which also means it is now a cash-generating machine. The company's management has forecast operating income between $545 million and $640 million in 2021. It also has over $1.54 billion in cash at the end of Q1 with $453 million in debt.
The verdict
We can see Enphase is trading at a significantly higher valuation but it is also growing at a rapid pace, making it a better bet for growth investors. Another reason why I believe Enphase is a better buy than First Solar right now is that despite its monumental gains, Enphase also has higher upside potential according to Wall Street estimates, as FSLR stock is estimated to rise by just 3.4% in the next 12-months, according to the consensus price target.
---
ENPH shares were trading at $171.67 per share on Wednesday afternoon, down $12.39 (-6.73%). Year-to-date, ENPH has declined -2.17%, versus a 17.50% rise in the benchmark S&P 500 index during the same period.
About the Author: Aditya Raghunath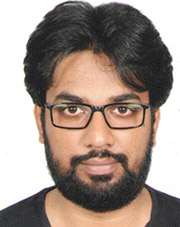 Aditya Raghunath is a financial journalist who writes about business, public equities, and personal finance. His work has been published on several digital platforms in the U.S. and Canada, including The Motley Fool, Finscreener, and Market Realist. More...
More Resources for the Stocks in this Article