The world is shifting towards clean energy solutions and electric vehicle (EV) companies are at the forefront of this change.  The EV market is forecast to reach 233.9 million units by 2027, at a CAGR of 21.7%.
The Biden administration is supporting this growth by providing EV infrastructure companies with financial support in the form of subsidies and grants to accelerate this shift. It includes a plan to allocate $174 billion for EV market makers to set up over 500,000 charging stations by 2030.
This business vertical is bound to attract massive investments from shareholders as well as financial institutions. Keeping these factors in mind, let's see which EV infrastructure stock between EVgo (EVGO) and ChargePoint (CHPT) will be a better long-term bet right now.
EVgo is a recent entrant in the EV charging space
EVgo operates a fast-charging network for EVs in the United States. The company owns and operates 800 charging locations in 65 cities across 34 states. It has displayed enviable growth in its utilization and footprint and has benefitted from strong partnerships with OEMs (original equipment manufacturers), site host partners, rideshare providers, and other e-mobility stakeholders.
This includes a partnership with General Motors where EVgo will be the primary charging provider as the latter expects to add 2,700 fast chargers to its network in the next five years. While it has provided charging capabilities, EVgo has also developed a suite of software-enabled products and services that include smart access to host sites, loyalty programs, and charging reservation capabilities.
EVgo forecasts 2021 sales at $20 million and expects this figure to reach $1.28 billion by 2027. This will help the company improve its bottom line from an EBITDA loss of $58 million to an EBITDA profit of $507 million in this period.
ChargePoint Holdings sales were up 24% in Q1
Shares of ChargePoint Holdings soared over 40% in June on the back of a strong quarterly earnings report. In the fiscal first quarter of 2022 ended in April, ChargePoint revenue rose 24% year over year to $40.51 million. 
Its networked charging systems revenue was up 36%, accounting for two-thirds of total sales. Comparatively, subscription sales rose 20%, accounting for 27% of revenue. ChargePoint claimed it gained a record number of customers in Q1 and its total customer base is over 5,000.
The company forecast quarterly sales between $46 million and $50 million in Q2 while it expects fiscal 2022 revenue between $195 million and $205 million. It means sales will grow by a robust 37% in 2022 at its midpoint guidance.
Last month, ChargePoint disclosed it has partnered with Mercedes-Benz and launched the Mercedes me Charge. This is a service that will provide owners of the Mercedes EQ series access to ChargePoint's EV charging network.
ChargePoint continues to expand its suite of solutions and its comprehensive package includes fleet management software, design expertise, maintenance & support in addition to charging. The company derives a majority of revenue from hardware sales and the rest from subscriptions. It has an asset-light business model with steady growth in recurring sales and a sustainable competitive advantage.
The verdict
As the EV market grows, the EV infrastructure space is set to see impressive gains in the upcoming decade, making both the companies discussed here attractive to long-term growth investors. However, between these two companies, it's my opinion that ChargePoint is the better investment right now.  While ChargePoint Holdings is an established player, EVgo is just starting out, making the latter significantly riskier given its lack of financial visibility. Also, I believe ChargePoint will be one of the top bets in the EV space due to its top-line growth as well as improving bottom line.
---
EVGO shares were trading at $11.82 per share on Monday afternoon, down $0.11 (-0.92%). Year-to-date, EVGO has gained 10.36%, versus a 17.62% rise in the benchmark S&P 500 index during the same period.
About the Author: Aditya Raghunath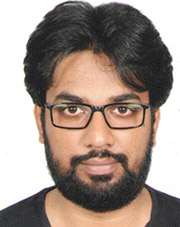 Aditya Raghunath is a financial journalist who writes about business, public equities, and personal finance. His work has been published on several digital platforms in the U.S. and Canada, including The Motley Fool, Finscreener, and Market Realist. More...
More Resources for the Stocks in this Article