It's been a relatively quiet couple of years for Facebook (FB), with the stock up barely 10% since the end of 2017, just one-third of the performance of its Nasdaq-100 (QQQ) benchmark. Fortunately, for investors that have been waiting for an entry in the stock, it looks like the stock finally might be providing one if we see any further weakness. Facebook has spent the past two years building out a new cup and handle base and has finally seen its 20-month moving average begin to curl up. This technical setup, coupled with new highs in annual earnings per share expected for next year, should lead to a resumption higher for the stock. Based on this, I am increasing my price target on Facebook from $210.00 – $230.00.
Facebook had a tough 2018 between Congressional hearings and a drop-off in annual earnings per share this year, but I believe this speed-bump was positive for the stock. Given that the stock has now gone sideways for over 18 months, the valuation on the stock has improved massively, with Facebook's revenue multiple plunging from 15 to 8, despite the same share price. This has made the company much more attractive despite the minor acceleration the company has seen in sales growth, and I believe this valuation now supports higher prices. Let's take a closer look at the company's earnings growth below:

(Source: YCharts.com)
As we can see from the below chart of annual earnings per share [EPS], Facebook has clearly been a winner for shareholders, growing annual EPS by more than 1000% in seven years, from $0.60 in FY-2013 to expectations for $6.48 in EPS for FY-2019. While many investors might be writing off the stock due to the drop-off in annual EPS this year, I believe this is the wrong analysis. The stock has already gone sideways and been punished for this stalling out in annual EPS, and FY-2019 earnings is now old news as we head into the back half of December. Instead, the market is interested in where earnings are headed in the next 18 months, and it shows that estimates are for $9.04 in EPS for FY-2020 and $10.82 in FY-2021. These figures translate to two years in a row of robust double-digit earnings growth, and this is generally the winning recipe for mature growth stocks. For my selection criteria, I want to buy growth stocks with 12% or larger annual EPS growth, and Facebook will meet these criteria as it heads into FY-2020.

(Source: YCharts.com, Author's Chart)
If we take a look at the technical picture of the stock, there's a lot to like here as well. As the below quarterly chart shows, Facebook built a significant base following its IPO debut, before a massive uptrend with a more than 700% advance. Since that time, the stock is now building its second meaningful base since its IPO, and these pauses are typically perfect for shaking out weak hands in the stock. I believe that a significant amount of shares have likely been transferred from impatient retail shareholders to growth funds, and I see a breakout as inevitable from this 1.5 year and handle base.

(Source: TC2000.com)
If we zoom in to the monthly chart, we've got the 20-month moving average, which acted as support for years that is finally beginning to curl higher. This is a positive sign, as it shows that the 20-month moving average is likely to become new support after the waterfall decline we saw in late 2018. We also have the stock tightening up significantly after this correction, which is suggesting that we have a dearth of sellers as the stock sits above crucial resistance near the $190.00 level. As long as the stock can remain above this level on a monthly closing basis, this is a positive sign. Based on this, I believe that any 5% corrections in the stock towards the $188.00 level are likely to find strong support.

(Source: TC2000.com)
Given that Facebook looks to be carving out a monthly handle to its 18-month cup base, I believe any drops back into this handle are going to be bought up. I would view any pullbacks to the $188.00 – $192.00 zone as buying opportunities, and expect the stock to head above $225.00 next year. The fact that Facebook is trading at nearly half the valuation it was in 2018 is providing the stock with a launch pad if it does breakout. This is because valuation is no longer a headwind, but rather a tailwind at only 8x price to sales. To summarize, I see the stock as a buy on pullbacks, and will likely go long if the stock pulls back to the $192.00 level. The stock is now much less liked compared to its FAANG peers that have enjoyed a strong year like Apple (AAPL), and this provides a perfect backdrop for higher prices.
---
FB shares were unchanged in after-hours trading Tuesday. Year-to-date, FB has gained 53.23%, versus a 27.20% rise in the benchmark S&P 500 index during the same period.
About the Author: Taylor Dart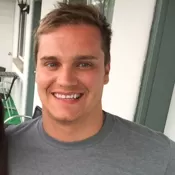 Taylor has over a decade of investing experience, with a special focus on the precious metals sector. In addition to working with ETFDailyNews, he is a prominent writer on Seeking Alpha. Learn more about Taylor's background, along with links to his most recent articles. More...
More Resources for the Stocks in this Article