People require medications and treatments regardless of economic conditions, making the pharmaceutical industry relatively resistant to market volatility. Hence, the pharmaceutical sector has historically demonstrated resilience during economic downturns.
Given the backdrop, it could be wise to keep a close eye on the fundamentally sound stocks Ipsen S.A. (IPSEY) and Kamada Ltd. (KMDA). With a focus on personalized therapies and targeted treatments, these companies are well-positioned to withstand any macroeconomic pressures.
The pharmaceutical sector benefits from a growing global population and increasing healthcare needs. As the population grows and people face new health challenges, the demand for innovative medicines and therapies continues to rise. This presents significant market opportunities for pharmaceutical companies to capitalize on the long-term tailwinds of the sector.
Moreover, as aging populations, the rise of chronic diseases, and increasing healthcare expenditure contribute to a favorable demographic landscape for pharma companies, revenue in the pharmaceuticals market is projected to reach $1.16 trillion in 2023.
Moreover, the market is projected to exhibit an annual growth rate of 5.4%, resulting in a market volume of $1.44 trillion by 2027. In addition, the market's largest segment is oncology drugs, with a projected market volume of $202.30 billion in 2023.
With the Fed's stance and volatile price swings prompting investors to consider defensive investments and pharmaceutical stocks conventionally providing a hedge against market volatility, let's evaluate the fundamentals of the above-mentioned stocks.
Ipsen S.A. (IPSEY)
Headquartered in Boulogne-Billancourt, France, IPSEY operates as a biopharmaceutical company worldwide. The company offers treatments such as somatuline for neuroendocrine tumors and acromegaly; dysport for motor-muscular disorders and medical aesthetics; decapeptyl for the treatment of advanced metastatic prostate cancer, etc.
On March 3, IPSEY acquired Albireo Pharma, Inc., a leading innovator in bile-acid modulators for the treatment of rare liver conditions. This acquisition significantly enhances IPSEY's portfolio in the field of rare diseases, offering new and promising therapeutic options for pediatric and adult patients with rare cholestatic-liver diseases.
In addition to expanding its pipeline with innovative treatments, IPSEY also gains access to Albireo's scientific and commercial expertise, further strengthening its capabilities in this area.
In February, IPSEY collaborated with Université de Montréal and IRICoR and exercised its option to secure exclusive rights to a pre-clinical stage program that holds significant potential in the field of oncology.
With this development, IPSEY is expected to take responsibility for advancing the drug candidate through all stages of development and handling its commercialization on a global scale, which should add to its revenues.
In the fiscal year that ended December 31, 2022, IPSEY's total revenue increased 14.8% year-over-year to €3.16 billion ($3.44 billion). Its core operating income grew 13.5% from the year-ago value to €1.12 billion ($1.22 million).
The company's core consolidated net profit amounted to €872.40 million ($948.7 million) and €10.51 per share, representing an increase of 17.9% and 18.4% from the prior-year period, respectively.
Additionally, the company reported robust sales growth in the first quarter of 2023 with a total sale of €741.90 million ($806.79 million), representing a 7.8% increase year-over-year.
The consensus revenue estimate of $3.49 billion for the fiscal year (ending December 2023) represents a 7.5% increase from the same period last year. Moreover, it surpassed the revenue estimates in each of its trailing four quarters, which is excellent.
Its revenue and EBIT have grown at 5.4% and 12.4% CAGRs over the past three years, respectively. Over the same period, its levered FCF improved at a CAGR of 36.6%.
IPSEY's shares have gained 25.6% over the past nine months to close the last trading session at $30.45.
IPSEY's POWR Ratings reflect this promising outlook. The stock has an overall B rating, which translates to Buy in our proprietary rating system. The POWR Ratings assess stocks by 118 different factors, each with its own weighting.
It has an A grade for Value and Stability and a B for Quality. In the 166-stock Medical – Pharmaceuticals industry, it is ranked #22. To see additional POWR Ratings of IPSEY for Growth, Momentum, and Sentiment, click here.
Kamada Ltd. (KMDA)
Headquartered in Rehovot, Israel, KMDA is a biopharmaceutical company that focuses on specialty plasma-derived protein therapeutics. It operates in two segments, Proprietary Products and Distribution.
On May 16, KMDA announced that it received marketing authorization from Swissmedic for Glassia® [Alpha-1 Proteinase Inhibitor (Human)] in Switzerland. This authorization allows for the use of Glassia® as a chronic augmentation and maintenance therapy in adults with clinically apparent emphysema resulting from severe hereditary Alpha-1 antitrypsin deficiency (AATD).
"Switzerland is the first European country to approve Glassia for AATD, representing a significant milestone for Kamada, in a market which is currently estimated to be over $15 million annually," said Amir London, KMDA's Chief Executive Officer.
KMDA's total revenue increased 44.4% year-over-year to $45.44 million in the fourth quarter (ended December 31, 2022), while its gross profit improved 131.9% from the year-ago value to $15.29 million.
The company's net income and EPS amounted to $2.94 million and $0.07 versus a net loss and loss per share of $5.01 million and $0.11, respectively, in the same period last year. Also, its adjusted EBITDA came in at $7.25 million compared to an adjusted EBITDA loss of $1.28 million in the prior-year quarter.
Street expects KMDA's revenue to increase 22.1% year-over-year to $34.30 million for the first quarter (ended March 31, 2023). Its EPS is expected to be $0.03 in the to-be-reported quarter, reflecting a 150% improvement year-over-year.
KMDA's revenue has grown at a CAGR of 4.7% over the past five years. In addition, its levered FCF and total assets have improved at CAGRs of 33.3% and 22.9%, respectively.
The stock has gained 18.7% year-to-date to close the last trading session at $4.76.
It's no surprise that KMDA has an overall rating of B, which equates to Buy in our proprietary rating system. It has an A grade for Growth, Value, and Sentiment. Within the same industry, it is ranked #14.
In addition to the POWR Ratings we stated above, we also have KMDA's ratings for Momentum, Stability, and Quality. Get all KMDA ratings here.
What To Do Next?
Get your hands on this special report with 3 low priced companies with tremendous upside potential even in today's volatile markets:
3 Stocks to DOUBLE This Year >
---
IPSEY shares were trading at $30.45 per share on Wednesday afternoon, down $0.35 (-1.12%). Year-to-date, IPSEY has gained 15.41%, versus a 8.94% rise in the benchmark S&P 500 index during the same period.
About the Author: Shweta Kumari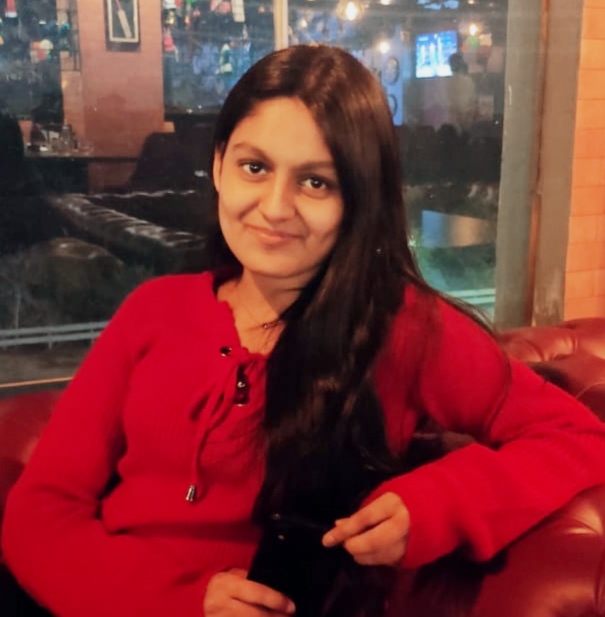 Shweta's profound interest in financial research and quantitative analysis led her to pursue a career as an investment analyst. She uses her knowledge to help retail investors make educated investment decisions. More...
More Resources for the Stocks in this Article