The shift towards clean energy solutions is inevitable, making stocks such as Plug Power (PLUG) and Bloom Energy (BE) top bets for long-term growth investors. Both these companies are part of markets that will attract significant investments in the upcoming decade.
PLUG provides hydrogen fuel cell turnkey solutions for the electric mobility and stationary power markets in North America and Europe.  BE designs, manufactures, and sells solid-oxide fuel cell systems for on-site power generation in the U.S. and other international markets.
Plug Power is valued at a market cap of $24.85 billion and Bloom Energy is valued at $5.43 billion. Let's see which between the two should be part of your portfolio today.
The bull case for Plug Power
In Q3 of 2021, Plug Power reported revenue of $143.9 million,which was 34% higher compared to its year-ago period. The company shipped 4,559 GenDrive fuel-cell units, up from 3,709 units in Q3 of 2020. Comparatively, the number of hydrogen systems shipped rose from 13 to 16 in this period.
However, Plug Power reported an adjusted loss of $0.19 per share in the September quarter due to higher fuel, product, and service costs. Wall Street forecast the company to post a loss of $0.09 per share in Q3.
Plug Power stock is up 78% in the last year but is also trading 43% lower than its 52-week high. Analysts expect the company to increase sales by 47.3% to $496 million in 2021 and by 74.5% to $866 million in 2022. This expansion might allow Plug Power to narrow the loss per share from $1.58 in 2020 to $0.25 in 2022.
Plug Power ended Q3 with $4.27 billion in cash and $730 million in debt. However, the company is still reporting a negative gross margin and will require significant liquidity to offset it's high cash burn rate.
The bull case for Bloom Energy
Shares of Bloom Energy have gained over 70% in the last year. However, similar to PLUG, BE stock is down 28% below all-time highs. In Q3 of 2021, Bloom Energy sales rose by 3.5% year over year to $207.2 million, while its adjusted loss stood at $0.20 per share. Comparatively, Wall Street forecast the company's revenue at $240.7 million and a loss of $0.08 per share in Q3.
Investors remained bullish on the stock despite the company missing consensus estimates significantly. This was due to a 12.4% year-over-year rise of fuel cell acceptances in the quarter. Further, Bloom Energy also claimed it remains on track to start the production of hydrogen gas to power these cells.
Bloom Energy offers multiple products that target several verticals. For example, its energy servers offer utility grid solutions to enterprises. The company also announced the expansion of its partnership with SK ecoplant, a South Korean entity. Here, SK ecoplant will purchase at least 500 megawatts of power from Bloom Energy over the next three years. The deal is valued at $4.5 billion and will be a key revenue driver for the firm. SK ecoplant will also pump in $500 million in BE stock for up to a 15% stake in the latter.
Analysts tracking the stock expect Bloom Energy sales to rise from $794 million in 2020 to $1.2 billion in 2022.
The verdict
Right now, Bloom Energy seems a better bet compared to Plug Power in my opinion.  Bloom Energy has a lower valuation and I'm optimistic about its recent partnership with SK ecoplant. Bloom Energy also has a positive gross profit margin and should report adjusted profits consistently by the end of 2023.
---
PLUG shares were trading at $42.24 per share on Wednesday afternoon, down $0.87 (-2.02%). Year-to-date, PLUG has gained 24.57%, versus a 26.42% rise in the benchmark S&P 500 index during the same period.
About the Author: Aditya Raghunath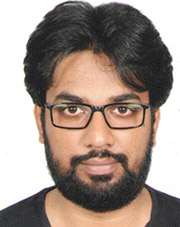 Aditya Raghunath is a financial journalist who writes about business, public equities, and personal finance. His work has been published on several digital platforms in the U.S. and Canada, including The Motley Fool, Finscreener, and Market Realist. More...
More Resources for the Stocks in this Article