In this article, I evaluated two internet stocks, Shopify Inc. (SHOP) and Wix.com Ltd. (WIX), to determine which has a better potential for growth. We believe WIX is the better investment for the reasons explained throughout this piece.
The COVID-19 pandemic has dramatically shifted digital usage and changed how we work, connect, learn, and shop. As per Statista, as of 2023, nearly 92% of individuals in the U.S. accessed the internet, up from 77% in 2022. The U.S. is one of the biggest online markets globally, with almost 299 million internet users as of last year.
With digitalization gaining momentum globally, businesses and individuals increasingly depend on various internet services. Organizations are ramping up their investments in tech infrastructure. Companies invest in bandwidth expansion, cloud-leveraging software and services, and supporting emerging technologies like AI, the Internet of Things (IoT), and machine learning.
According to a report by Future Market Insights, the cloud services market is projected to grow at a CAGR of 20.5% from $678.80 billion in 2023 to $4.40 trillion by 2033.
Further, the e-commerce industry's considerable growth, digitalization of the health sector, rising use of online entertainment platforms, a surge in digital payments, and growing social media engagement would create numerous growth opportunities for industry players providing internet services.
The global e-commerce market is expected to reach $70.90 trillion by 2028, growing at a CAGR of 27.4%. Meanwhile, due to the surge in internet usage, the number of social media users has swelled to a record 4.9 billion worldwide, and this number is estimated to climb to nearly 5.85 billion users by 2027.
The government initiatives to make the internet widely accessible should boost the prospects of the internet services industry. Biden-Harris Administration announced state allocations of $42.45 billion through the Broadband Equity, Access, and Deployment (BEAD) Program to expand high-speed internet access by funding planning, infrastructure deployment, and adoption programs.
Moreover, the introduction of advanced technologies like 5G aids the growing access and adoption of high-speed internet. Global 5G connections are on track to reach 1.9 billion by year-end and 6.8 billion by the end of 2027.
Internet stocks SHOP and WIX are expected to benefit from the industry's tailwinds. In terms of price performance, SHOP has declined 1.9% over the past three months compared to WIX's 13.7% gains.
However, SHOP has gained 49.9% over the past six months, while WIX surged 7.7%. Also, SHOP's 91.5% returns over the past year compared to WIX's gain of 27.7%.
But which Internet – Services stock is a better pick for growth? Let's find out.
Latest Developments
On August 23, it was announced that Solana Pay, a decentralized, open-source, peer-to-peer payments protocol developed by Solana Labs, had been officially integrated with SHOP. This integration opens access to millions of businesses, allowing them to use Solana Pay for decentralized and secure payment processing within the Shopify ecosystem.
On September 12, WIX announced Tap to Pay on Android to simplify in-person commerce for U.S.-based merchants through an extended partnership with Stripe. After Wix's recent release of Tap to Pay on iPhone, Wix merchants could not accept secure, contactless payments directly from their Android devices without additional hardware.
"This launch is another step in our commitment to providing our merchants with the best tools to succeed online and offline, streamline their operations, and efficiently serve their customers," said Amit Sagiv and Volodymyr Tsukur, Co-Heads of Wix Payments.
Recent Financial Results
For the second quarter that ended June 30, 2023, SHOP's revenues increased 30.8% year-over-year to $1.69 billion, while its gross profit was $835 million, up 27.3% from the prior-year quarter. However, its loss from operations widened 761.1% year-over-year to $1.64 billion. The company reported a net loss and net loss per share attributable to shareholders of $1.31 billion and $1.02, respectively.
During the second quarter that ended June 30, 2023, WIX's total revenue increased 13% year-over-year to $390 million. Its gross profit rose 24.6% from the year-ago value to $262.08 million. Its non-GAAP net income came in at $78.09 million, compared to a non-GAAP net loss of $7.83 million in the prior-year quarter. Net cash provided by operating activities was $47.80 million.
Also, WIX's non-GAAP earnings per share was $1.26, compared to a non-GAAP loss per share of $0.14 in the prior year's quarter.
Past And Expected Financial Performance
SHOP's revenue and total assets have grown at CAGRs of 44.7% and 23.9% over the past three years, respectively. The company's levered free cash flow has increased at a CAGR of 59.7% over the same time frame.
For the fiscal year ending December 2023, SHOP's revenue and EPS are expected to increase 24.1% and 11.3% year-over-year to $6.95 billion and $0.14, respectively. The company's revenue and EPS for the fiscal year 2024 are expected to grow 19% and 51% from the previous year to $8.27 billion and $0.74, respectively.
Over the past three years, WIX's revenue and total assets have grown at CAGRs of 19.7% and 10.5%, respectively.
Analysts expect WIX's revenue and EPS for the current year (ending December 2023) to increase 12.1% and 2,200% year-over-year to $1.56 billion and $3.57, respectively. For the fiscal year 2024, the company's revenue and EPS are expected to grow 11.9% and 3.9% from the previous year to $1.74 billion and $3.71, respectively.
Profitability
SHOP's trailing-12-month revenue is 4.3 times what WIX generates. However, WIX is more profitable, with a trailing-12-month gross profit margin of 64.92% compared to SHOP's 47.79%. Also, WIX's trailing-12-month asset turnover ratio of 0.81x is higher than SHOP's 0.62x.
Valuation
In terms of trailing-12-month Price/Sales, WIX is currently trading at 3.64x, 71.3% lower than SHOP, which is trading at 12.67x. WIX's trailing-12-month EV/Sales multiple of 3.63 is lower than SHOP's 12.18.
In addition, WIX's forward EV/EBITDA of 23.82x is lower than SHOP's 126.46x. WIX's trailing-12-month Price/Cash Flow multiple of 35.80 compared to SHOP's 442.81.
Thus, WIX is relatively more affordable.
POWR Ratings
SHOP has an overall rating of D, which equates to a Sell in our proprietary POWR Ratings system. Conversely, WIX has an overall rating of B, translating to a Buy. The POWR Ratings are calculated considering 118 different factors, with each factor weighted to an optimal degree.
Our proprietary rating system also evaluates each stock based on eight distinct categories. SHOP has a B grade for Growth, while WIX has a grade of A.
In addition, SHOP has a grade of C for Quality, consistent with its mixed profitability. The stock's trailing-12-month cash from operations of $181.55 million compared to the industry average of $60.08 million. However, its trailing-12-month gross profit margin of 47.79% is 1.8% lower than the 48.66% industry average.
On the other hand, WIX has a grade B for Quality, in sync with higher profitability relative to its peers. Its trailing-12-month gross profit margin and CAPEX/Sales of 64.92% and 4.87% are favorably higher than the respective industry averages of 48.66% and 2.42%.
Of the 30 stocks in the Internet – Services industry, SHOP is ranked #24, while WIX is ranked #4.
Beyond what we've stated above, we have also rated both stocks for Value, Momentum, Sentiment, and Stability. Click here to view SHOP Ratings. Get all WIX ratings here.
The Winner
The COVID-19 pandemic moved much of the world online and accelerated digital transformation by several months and years. Amid rapid digitalization globally, businesses and individuals increasingly rely on the internet, providing opportunities to internet service providers, which capitalize on the surge in online activities such as e-commerce, digital payments, and remote work.
Further, several government initiatives to ensure widespread internet access and adoption should boost the industry's prospects. Hence, internet stocks SHOP and WIX are well-positioned for potential growth in the near future.
However, SHOP's relatively weak financials, low profitability, high valuation, and bleak growth prospects make its rival WIX, the better investment now.
Our research shows that the odds of success increase when one invests in stocks with an Overall Rating of Strong Buy or Buy. View all the top-rated stocks in the Internet – Services industry here.
What To Do Next?
Discover 10 widely held stocks that our proprietary model shows have tremendous downside potential. Please make sure none of these "death trap" stocks are lurking in your portfolio:
Want More Great Investing Ideas?
---
SHOP shares were trading at $63.48 per share on Thursday morning, up $0.86 (+1.37%). Year-to-date, SHOP has gained 82.89%, versus a 18.25% rise in the benchmark S&P 500 index during the same period.
About the Author: Mangeet Kaur Bouns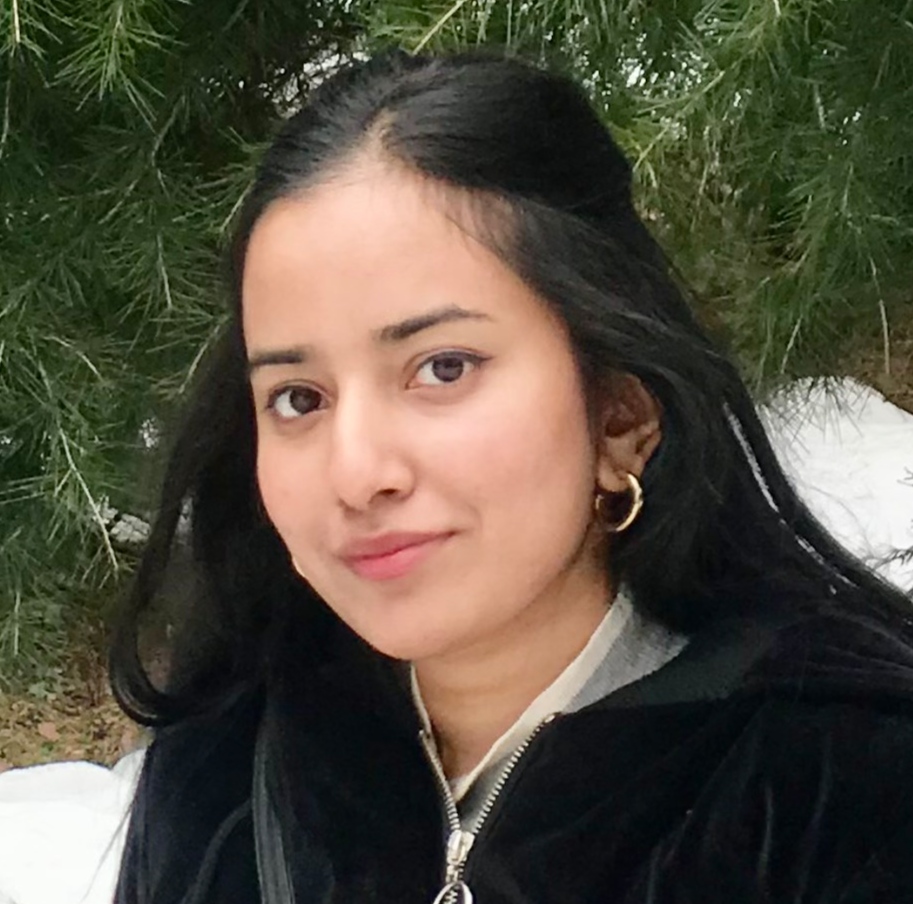 Mangeet's keen interest in the stock market led her to become an investment researcher and financial journalist. Using her fundamental approach to analyzing stocks, Mangeet's looks to help retail investors understand the underlying factors before making investment decisions. More...
More Resources for the Stocks in this Article