Investing in companies that are part of a nascent industry allows you to derive market beating gains over the long term. However, due to uncertainties surrounding these companies, this strategy can be considered a high-risk one.
One such industry that's garnered significant attention in the past year is Space.  Today I'll analyze two space stocks, Virgin Atlantic (SPCE) and Astra Space (ASTR), to determine which is a better buy right now. 
Virgin Galactic is part of the space tourism vertical, is valued at a market cap of $4.34 billion and is down over 70% from 52-week highs. Astra operates as a space launch company, its market cap is $2.63 billion and the stock is down 52% from 52-week highs.
The bear case for Virgin Galactic
In September Virgin Galactic delayed plans for the Unity 23 flight mission that was attributed to a manufacturing fault. The mission planned to focus on microgravity research. In October, the company also disclosed its first commercial launch will begin in Q4 of next year, raising a red flag for investors. Right now, it seems Virgin Galactic is losing the space race to Blue Origin.
Virgin Galactic has increased the minimum price per ticket for its commercial flights to $450,000 from $250,000. The company had initially forecast to fly more than 1,565 passengers to space each year. If the company is able to meet these estimates, it would bring in $700 million in revenue.
At a price of $250,000 per flight ticket, Virgin Galactic forecast sales of $590 million and an EBITDA of $274 million. Now an increase in prices might impact demand while a further delay in launch dates might be catastrophic for investors.
The bull case for Astra Space
Astra Space recently completed its first commercial orbital launch for the U.S. Space Force last week. The launch system demonstrated the placement of a test payload to an inclination of 86 degrees and at an altitude of 500 km. Astra Space confirmed the payload achieved an orbital velocity of 7.61 kilometers per second in 8 minutes and 47 seconds.
The company's Chairman and CEO, Chris Kemp noted, "Reaching orbit is a historic milestone for Astra. We can now focus on delivering for our customers and scaling up rocket production and launch cadence."
Founded in 2016, Astra Space aims to launch space services assisted by large constellations of small satellites. The company initially planned to design a rocket that could be mass produced similar to an automobile, as well as a launch system that could deploy payloads into orbit.
Analysts tracking the stock expect the company to report sales of $2.08 million in 2021 and $43 million in 2022. Astra Space is valued at a forward price to 2022 sales multiple of 61.6x.
The verdict
We can see that Virgin Galactic is pre-revenue and Astra Space is just starting to generate meaningful sales. However, I believe Astra is the better choice.  That's because it is better positioned to scale up its production of rockets to offer additional launches in the future. While its expenses might move higher, Astra Space might report losses in the near term but its collaborations with federal agencies should allow the company to expand revenue opportunities.
---
SPCE shares were trading at $17.14 per share on Wednesday afternoon, up $0.31 (+1.84%). Year-to-date, SPCE has declined -27.77%, versus a 26.63% rise in the benchmark S&P 500 index during the same period.
About the Author: Aditya Raghunath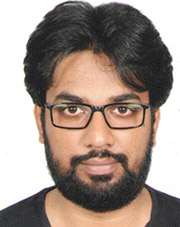 Aditya Raghunath is a financial journalist who writes about business, public equities, and personal finance. His work has been published on several digital platforms in the U.S. and Canada, including The Motley Fool, Finscreener, and Market Realist. More...
More Resources for the Stocks in this Article