Quite some time ago this bull market was already declared the longest in history. Now as we make new highs it is inching ever closer to the most profitable with a 368% gain since March 2009.
I thought it would be good to analyze the unique properties that led to this historic bull rally. In total I see 3 distinguishing marks that helped bolster the results. Then let's follow that up with a health check on this bull to see how much longer it has to run.
#1 = The Great Recession Lows
We all know that the financial crisis of 2008 created a generational bear market like we haven't seen in eighty years. From peak to valley the S&P 500 fell 57%. When you consider that the average bear market produces only a 34% decline in stock prices, then you can easily appreciate how the extreme drop of the Great Recession bear provided fertile soil for the next bull rally.
#2 = The Fed Crushed Interest Rates
Former Fed Chairman, Ben Bernanke, was a student of the Great Depression and wanted to use a new set of tools to help get the economy back on track. These historic measures are best known as Quantitative Easing for which we had 3 rounds that took bond rates down to unprecedented lows.
This had 2 main benefits for the bull market. First, it made holding cash unattractive leading to more spending and investment. This helped get the economy back on track.
Second, stocks were considered the better value investment compared to the ultra low rates found in bonds. This kept a steady flow of buying activity pushing stocks higher. We will talk more about this relationship when we consider where stocks heads next.
#3 = Slow and Steady Wins the Race
A lot of economists condemned the post-recession recovery for being too slow. However, this may actually turn out to be a blessing in disguise.
You see, many of the best economic expansions have led to periods of overheated inflation. As it turns out that inflationary pressure often turned out to be the catalyst for the next recession and bear market.
This 10+ year expansion has averaged a more modest 2% GDP growth rate. With that is a very tame inflation outlook allowing the good times to continue longer.
Where Does the Market Head from Here?
The last 2 factors we discussed are still very much at play right now. Meaning we still have incredibly low bond rates which makes stocks all the more attractive by comparison. Heck, even just the dividend yield on the S&P 500 is the same 1.8% level as the 10 year Treasury. This still makes stocks the much better value proposition versus bonds.
Second, there is virtually no inflation to be found. Helping matters is the massive increase in oil supply from the US that has kept energy prices low around the world. Also, even with historic low unemployment there is surprisingly little wage inflation.
When you add it together most factors point to a continuance of this bull market. The one area of concern is the China trade talks which has led to two quarters in a row with declining business investment.
Investors are once again optimistic that the two sides will iron out this deal, which is why stocks continue to flirt with new highs above 3,100. So best to continue to ride this bull to even greater heights in the weeks and months ahead.
Here are some resources that should help you tip the scales in your favor:
8 Elite Income Stocks with 8%+ Yield
10 Perfect Stocks for November
Is HELE the World's Most Beautiful Stock?
Wishing you a world of investment success!


Steve Reitmeister
…but my friends call me Reity (pronounced "Righty")
CEO, Stock News Network
Editor, Reitmeister Total Return
---
SPY shares were trading at $311.23 per share on Friday afternoon, up $1.68 (+0.54%). Year-to-date, SPY has gained 26.27%, versus a 26.27% rise in the benchmark S&P 500 index during the same period.
About the Author: Steve Reitmeister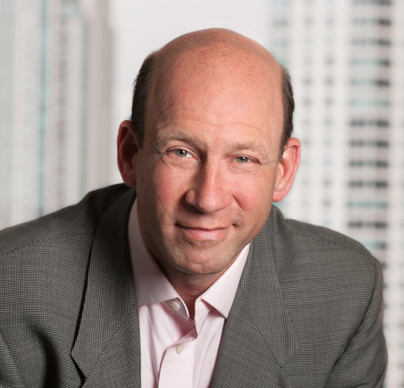 Steve is better known to the StockNews audience as "Reity". Not only is he the CEO of the firm, but he also shares his 40 years of investment experience in the Reitmeister Total Return portfolio. Learn more about Reity's background, along with links to his most recent articles and stock picks. More...
More Resources for the Stocks in this Article