The CBOE Volatility Index (VIX) is often referred to as the "fear gauge" as it tends to rise as uncertainty and concern enter the market.  It has definitely earned that moniker this past week. 
As stocks have suffered one of the worst sell-offs since the financial crisis we have seen the VIX jump more than 180% and it now stands at the highest level since December 2018 when the market also went into a tailspin.

While the VIX is a widely watched gauge one cannot trade the actual Index.  But there are various products based on the VIX in which can be traded for both speculation and hedging purposes.  The challenge is these products are complicated and tricky instruments with a variety of nuances that many individuals might not be aware of. 
For example, VIX futures are tied to various expiration dates which can have values that widely from the VIX Index.   The divergence is due to something called the 'term structure'. Typically, the term structure takes the form of contango in which longer-dated futures trade at a premium to the near term. 
But during times of stress such as now, the structure goes into backwardation in which near term VIX futures at a higher level than longer-dated ones.  This is a function of the fact the VIX is mean-reverting as the expectation that over time things will normalize. 
As you can see below, not only are the March VIX futures trading at 24, which is well below the VIX's 34 reading, but the July futures are at just 20 or an even steeper discount the VIX 'cash' Index. 

Another very popular VIX based product is "iPath S&P VIX (VXX)"  which is an Exchange Traded Note or ETN. 
The VXX comes with its own quirks, namely that over time its price heads towards zero.  You can see that even with the recent spike in volatility the VXX remains well below where it was a year ago.  

One would think that any security that has declined 99% since it was launched years ago would be not only be greeted with disgust by investors but would also face a delisting.  Instead, the VXX has only seen its popularity soar.   In 2011 the VXX's average daily trading volume was 10 million shares.  In 2019 it traded over 25 million shares a day. That's higher than 85% of the stocks listed in the S&P 500 Index.
But due to very natural construction, the VXX heads towards zero over time. And because volatility is simply a statistic and will never go away neither will the VXX.  In fact last year the VXX was technically delisted and replaced with a new, but ultimately the same product of newly issued shares.  
Barclays acknowledges as much in the security's prospectus, stating as much, "due to the construction for this product one needs to be aware that its value will approach zero over time."   
So, what the heck is going on here?  To understand what's at work we need to look at how volatility is mean-reverting.  Futures trade at a premium. Roll means buying high and selling low on a daily basis. This creates a headwind on the price dragging it lower over time.  
As we'll see, these can be tricky to trade and are best used for shorter time frames.  Basically; VXX is a chimeric creature; it's structured like a bond, trades like a stock, follows VIX futures, and decays like an option.  But once you understand some of the basic concepts they can be used for fairly predictable profits. 
Some important points:
The

VIX

is a mean-reverting statistic. Its 20-year mean is 18.8. 

The VIX "cash" Index cannot be traded directly.

The daily change in

VIX

has had a -0.76 correlation to the daily change in SPY since Jan. 30, 2009. Meaning every $1 change in the SPY the

VIX

will move

inversely

by approximately 0.75. 

On average

VXX

moves only 55% as much as te

VIX

index.

The

VXX

will lose

at the average rate of 

4% per month

 (

30% per year

) Ceteris paribus. All else being equal. 
This last item, that is the downward drift is in the value of VXX, is what we want to focus on for harnessing profits in trading its options.  
VIX based products can be very useful but they are also tricky.  Like any security, it's important to know what you're trading. 
---
VIX shares were trading at $304.47 per share on Thursday afternoon, down $7.03 (-2.26%). Year-to-date, VIX has declined -5.40%, versus a % rise in the benchmark S&P 500 index during the same period.
---
VXX shares were trading at $21.33 per share on Thursday afternoon, up $2.40 (+12.68%). Year-to-date, VXX has gained 41.07%, versus a -5.56% rise in the benchmark S&P 500 index during the same period.
About the Author: Option Sensei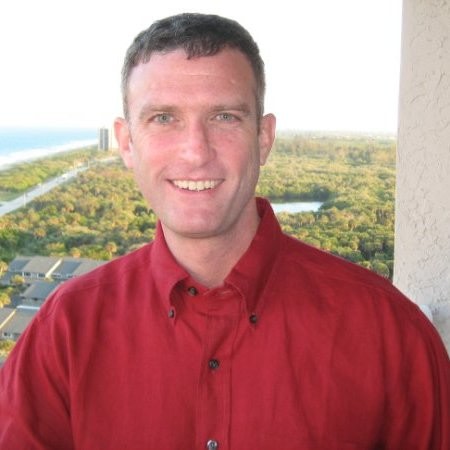 Steve has more than 30 years of investment experience with an expertise in options trading. He's written for TheStreet.com, Minyanville and currently for Option Sensei. Learn more about Steve's background, along with links to his most recent articles. More...
More Resources for the Stocks in this Article