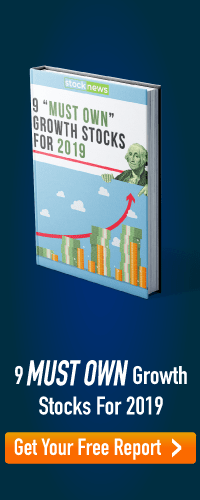 This leading options exchange will benefit from increased volatility and a swing back to more actively managed investing.
We discussed how the spike in volatility at the beginning of February, which caused the implosion of VIX related ETPs,  was likely the harbinger to the market entering a higher volatility environment, or more accurately, represented a return to normal after years of artificially low volatility.
Indeed, as 2018 closed out, the market underwent violent swings with 2% plus price moves, occurring on an almost-daily basis.
But while this was a dramatic shift from the prior year, it was actually a return to a more normal trading environment.  From a historical perspective, it was 2017, with the fewest 1%-2% daily price moves since 1964, that was the anomaly.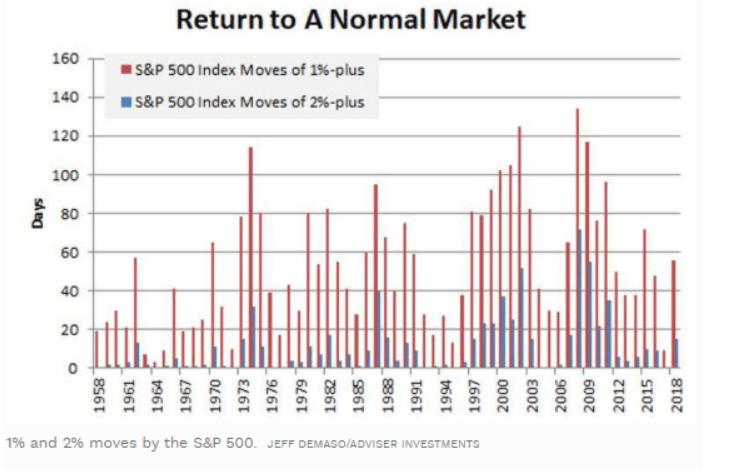 Many market participants from hedge funds, and banks' trading desks, who had been begging for higher volatility, weren't prepared and failed to profit from the larger price swings.
But it wasn't for lack of trying as trading volume, especially derivatives such as futures, options, and volatility-related products, which surged.
But one clear beneficiary was the Chicago Board of Options Exchange (CBOE), the world's largest options exchange. As they say, the house always wins and right now looks like a good time to bet on the house.
The key attraction to the CBOE is a global marketplace in which most products from stocks to currencies to commodities are listed and trade on multiple exchanges. The CBOE has exclusives on two key products: S&P 500 options, and VIX futures and options.  
In 2018, the CBOE had record volume with daily trading volume of S&P 500 options, surging 27% to a new record of 1.479 million contracts.  This continues a winning streak that has seen option volume grow by over 20% annual over the decade.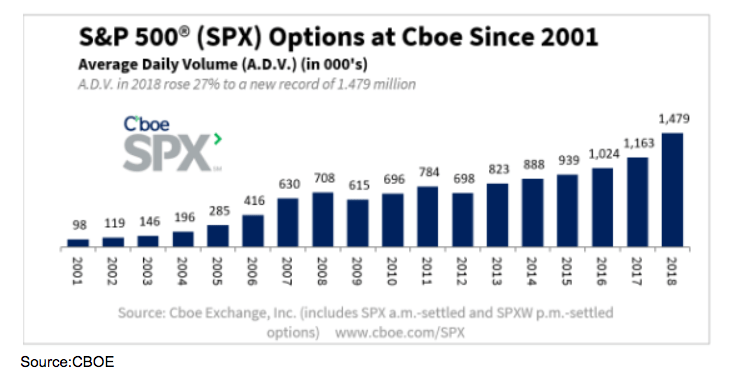 The Volatility Index (VIX) and all the related volatility products have enjoyed even more explosive growth with 80 % average annual growth over the past five years.
And trading volume continues to increase even as volatility declined with selling premium becoming a favored income generation play. But, the desire and need to hedge comes to the forefront.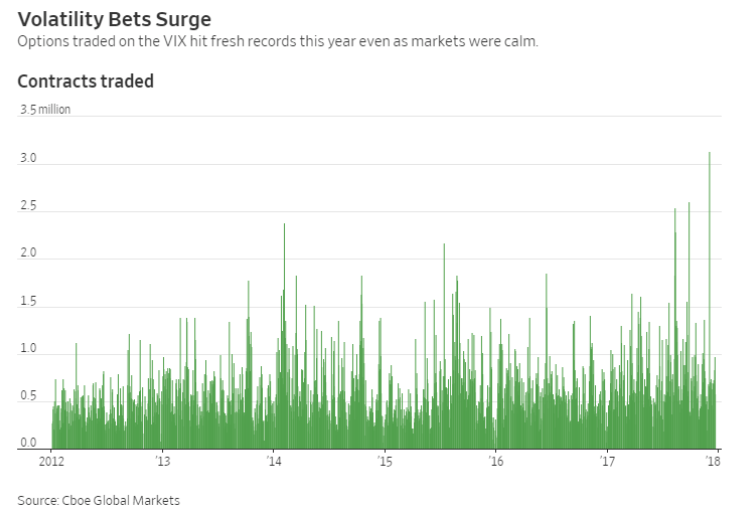 With continued uncertainty over interest rates, trade tariffs and technological disruption expect volatility to remain elevated for traders looking to profit or stay protected from the price swings, which continue to increase. This shou, in turn,rn drive the CBOE's share price higher.
---
About the Author: Steve Smith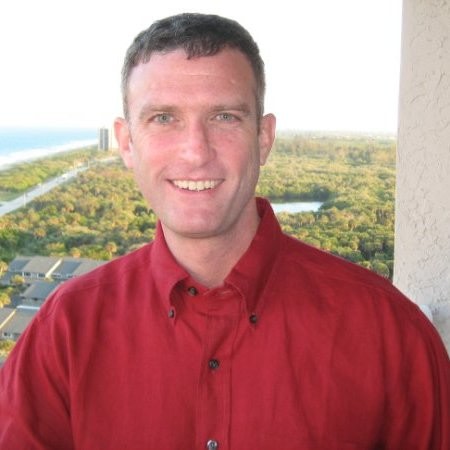 Steve has more than 30 years of investment experience with an expertise in options trading. He's written for TheStreet.com, Minyanville and currently for Option Sensei. Learn more about Steve's background, along with links to his most recent articles. More...
9 "Must Own" Growth Stocks For 2019
Get Free Updates
Join thousands of investors who get the latest news, insights and top rated picks from StockNews.com!
Top Stories on StockNews.com
---