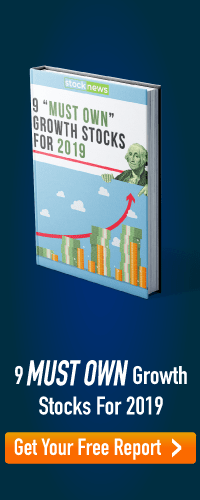 Two years ago, Warren Buffet, who once swore he'd never again invest in airlines, gave the industry his blessing by investing some $10 billion in four of the major carriers. Since then, the stocks have had a bumpy ride. But now could be the time to get back on board.
Looking at the U.S. Global Jets Exchange Traded fund, one can see shares of airlines from late 2016, following the news of Buffet's industry-wide investment.
They had an uneven performance — eventually peaking in early 2018 with a 25% year-over-year gain before tumbling this fall, now staging a small recovery.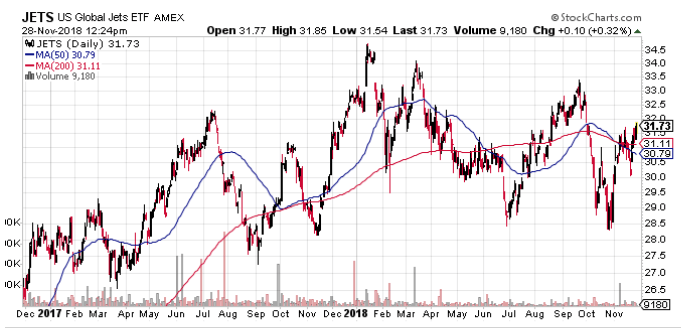 I think several factors are in place for the shares to continue climbing and hit new highs in the coming months.
The recent drop in oil prices have substantially reduced the cost of jet fuel, which after labor, is the second largest operating cost.  Airlines should be able to use futures to lock in these low prices, at least for a large portion of their need, for the next 12 months.

Airlines are beginning to show they have pricing power;  recent reports from both

Spirit Airlines (SAVE)

and

Southwest (LUV)

show that

price increases are sticking.

This comes just as we head into the busy holiday travel season.  AAA reported a record number of people that (53.5 million) traveled over 50 miles this past Thanksgiving — with over 5 million of those by air, a record 5% year-over-year increase.
As far as Christmas goes… Continue reading on the Next Page
---
About the Author:

9 "Must Own" Growth Stocks For 2019
Get Free Updates
Join thousands of investors who get the latest news, insights and top rated picks from StockNews.com!
Top Stories on StockNews.com
---