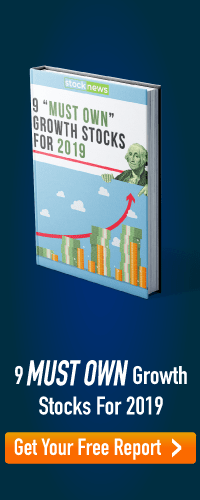 The Federal Reserve
's announcement yesterday left most pundits 
scratching their heads
.  While the Fed left interest rates unchanged (
as we expected
), the discussion was apparently more gloomy than anticipated. "Equity markets are wondering what the Fed is seeing they are missing," NatAlliance Securities' Andrew Brenner commented.
The uncertainty dropped the US Dollar in forex markets, which of course boosted both
gold and silver
.  Silver got a slightly better boost, possibly owing to 
lots of recent optimism
 for medium-term silver prices. A 2-day comparison chart of UUP (representing the US Dollar), GLD (representing gold), and SLV (representing silver) really tells the story.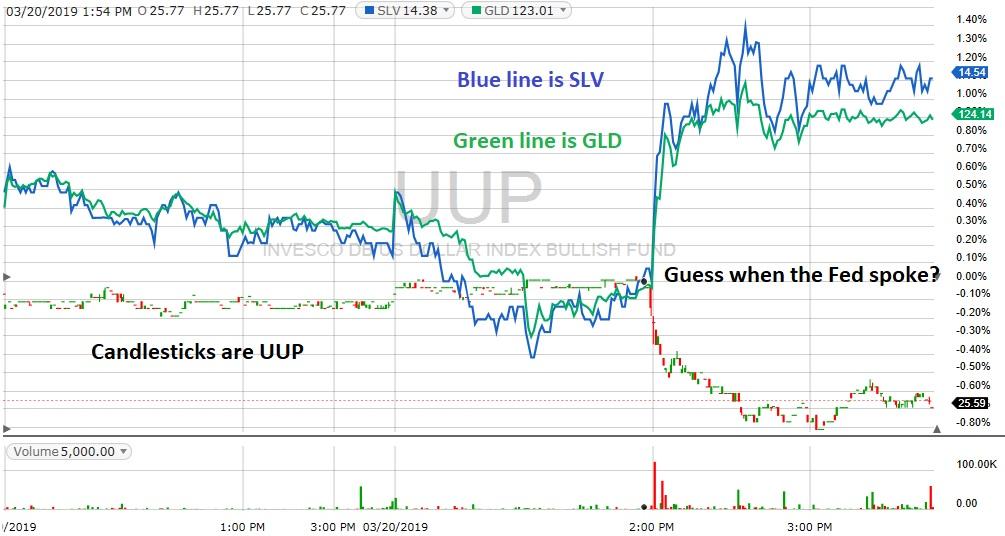 (credit Fidelity.com)
The chart shows the US Dollar gradually rising, with gold and silver drifting down, right up until the Fed announcement.  Then it was off to the races – in opposite directions, of course.  The US Dollar dropped about 0.7 percent while silver won the race to the top — with a 1.1 percent gain.
With the gold-silver ratio near all-time highs (meaning silver is less valuable proportionally than gold), many analysts have wondered when silver would start to catch back up.  This might be the start of that run; keep your eyes on silver!
Signed,
The Gold Enthusiast
DISCLAIMER: The author has no positions in any mentioned securities.  The author has small long-gold holdings in NUGT, JNUG and a few small miners, and only two small positions in silver miners.  It's not quite off to the races time yet!
9 "Must Own" Growth Stocks For 2019
Top Stories on StockNews.com
---