Caterpillar Inc. (CAT) and Greenland Technologies Holding Corporation (GTEC) are two prominent players in the heavy equipment space. CAT, which is headquartered in  Peoria, Ill., designs, manufactures, and sells construction, mining, forestry machinery, diesel and natural gas engines, industrial gas turbines, and diesel-electric locomotives worldwide. The company also manufactures other related parts for its equipment, offers financing and insurance, and distributes its products through dealers. In comparison, Hangzhou, China-based GTEC develops and manufactures transmission and drivetrain systems for material handling machinery, EVs, electric industrial vehicles, and robotic cargo carriers internationally. The company offers transmission products for forklift trucks used in manufacturing and logistic applications, such as factories, workshops, warehouses, fulfillment centers, shipyards, and seaports.
Rising demand for advanced, autonomous, and electric machinery, engines, and supplies, owing to the resumption of economic activities and huge spending on renovation, is driving the heavy equipment market's growth. Also, the passage of a $1 trillion bipartisan infrastructure bill by Congress should drive growth for heavy machinery manufacturing companies in the coming months. The global heavy equipment market is expected to grow at a 3.2% CAGR to $620.39 billion by 2027. So, both CAT and GTEC should benefit.
While CAT's shares have gained 10.1% in price year-to-date, GTEC has surged 36.6%. GTEC is a clear winner with 106% gains versus CAT's 15.9% in terms of their past year's performance. But which of these stocks is a better pick now? Let us find out.
Latest Developments
On September 10, 2021, CAT acquired Enhanced Energy Group, Inc., which operates as CarbonPoint Solutions, a U.S.-based carbon capture technology company. Combining CarbonPoint Solutions' patented technology with CAT's Oil & Gas solutions enables the company to reduce greenhouse gas emissions further while helping its customers meet their climate-related objectives. Both companies are looking forward to the rapid deployment of the semi-closed cycle and carbon capture for Cat engines and Solar gas turbines.
On November 19, GTEC launched its second, zero operating emissions, electric industrial vehicle line, the GEL-1800 Electric Loader. This new vehicle is powered by an environment-friendly 141 KWh lithium battery, providing sustainable power, zero operating emissions, 60% less operating noise, and lower maintenance costs. Designed for applications in construction, mining, agriculture, industrial and more, GTEC's industrial electric vehicles product line is expected to gain market reach and meet customer demand in a rapidly growing market.
Recent Financial Results
CAT's total sales and revenues for its fiscal third quarter, ended September 30, 2021, increased 25.5% year-over-year to $12.40 billion. The company's adjusted operating profit came in at $1.70 billion, up 54.9% from the prior-year period. CAT's adjusted profit came in at $1.46 billion for the quarter, representing a 74.9% rise from its year-ago period. Its adjusted EPS increased 75% year-over-year to $2.66. The company had $9.45 billion in cash and equivalents as of September 30, 2021.
For its fiscal third quarter, ended September 30, 2021, GTEC's revenues increased 39.7% year-over-year to $23.08 million. The company's gross profit came in at $5.10 million for the quarter, indicating a 50% rise from the prior-year period. While its net income increased 172.5% year-over-year to $1.25 million, its EPS increased 350% to $0.09. The company had $9.02 billion in cash and cash equivalents as of September 30, 2021.
Past and Expected Financial Performance
CAT's revenue and EBITDA have grown 10.9% and 21.4%, respectively, over the past year. Analysts expect CAT's EPS to grow 58% in the current year and 18.6% next year. Its revenue is expected to grow 11.7% year-over-year in the next year.
In comparison, GTEC's revenue and EBITDA have increased 81.9% and 72.8%, respectively, over the past year. GTEC's EPS is expected to decline 3% year-over-year in the current year and rise 7.7% next year. The stock's revenue is expected to grow 12.8% year-over-year in the next year. 
Valuation
In terms of forward EV/Sales, CAT is currently trading at 2.72x, which is 117.6% higher than GTEC's 1.25x. In terms of forward EV/EBITDA, CAT's 15.67x compares with GTEC's 9.65x.
Profitability
CAT's trailing-12-month revenue is almost 485.1 times GTEC's. CAT is also more profitable, with a 26.5% gross profit margin versus GTEC's 20.6%.
Furthermore, CAT's EBITDA margin and ROE of 19.2% and 32.5%, respectively, compare with GTEC's 13.7% and 18.6%.
POWR Ratings
Both CAT and GTEC have an overall B grade, which translates to Buy in our proprietary POWR Ratings system. The POWR Ratings are calculated by considering 118 distinct factors, each weighted to an optimal degree.  
In terms of Momentum, both CAT and GTEC have been graded a C, which is consistent with their mixed price performance over the past year. CAT has delivered 10.1% price returns year-to-date, while GTEC surged 36.6% year-to-date.
Of the 92 stocks in the B-rated Industrial – Machinery industry, GTEC is ranked #33, while CAT is ranked #18.
Beyond what we have stated above, our POWR Ratings system has also rated CAT and GTEC for Growth, Value, Stability, Quality, and Sentiment. Get all CAT ratings here. Also, click here to see the additional POWR Ratings for GTEC.
Click here to check out our Industrial Sector Report for 2021
The Winner
The increasing demand for heavy machinery should bode well for both CAT and GTEC over the long term. However, its higher profit margins and better analyst sentiment we think make CAT a better buy here.
Our research shows that the odds of success increase if one bets on stocks with an Overall POWR Rating of Buy or Strong Buy. Click here to access the top-rated stocks in the Industrial – Machinery industry.
---
CAT shares were trading at $202.50 per share on Monday afternoon, up $2.06 (+1.03%). Year-to-date, CAT has gained 13.58%, versus a 27.13% rise in the benchmark S&P 500 index during the same period.
About the Author: Sweta Vijayan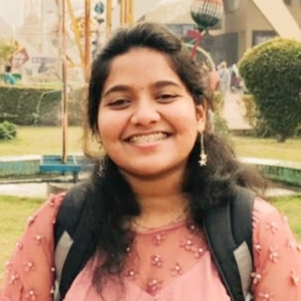 Sweta is an investment analyst and journalist with a special interest in finding market inefficiencies. She's passionate about educating investors, so that they may find success in the stock market. More...
More Resources for the Stocks in this Article