Back in 1992 when I was a market maker on the floor of the Chicago Board of Options Exchange (CBOE) and Board of Trade, a crazy event occurred; Lake Michigan started pouring into underground tunnels and flooding the city in what became known as great Chicago flood.  
Most of downtown, including the exchanges, were closed for three days. For the agricultural futures markets in which Chicago was basically the main exchange, it essentially shut off all trading activity in corn, soybeans, and wheat. 
For people like me that had short options positions — in which time decay was your best friend — this was truly a godsend.  It was like going into a time machine and dialing the clock forward. 
The reason I share this tale is with the holiday-shortened weeks coming up is that many people might think if you sell an option, the day before Christmas Eve and buy it back after Christmas that it would be an easy way to make some time decay money. 
Most people think so because it seems that every bad educator has shown people this graph: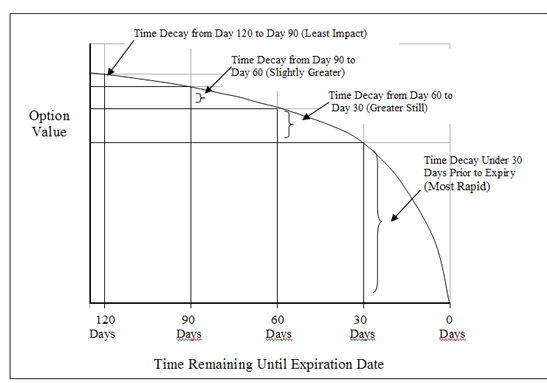 So if the market is closed for two days and options decay every day and I sell an option before its closed, I should bank money, right? 
Now, we are all busy with travel, family, and Santa, so the market usually ends up being really quiet.
Why wouldn't I sell the day before Christmas Eve and buy it back after?
It looks like l would collect several days of decay with very little risk.  Meaning, there is free money the week of Christmas in the way options decay. 
WATCH OUT!
But hold on. This type of thinking puts a huge smile on the face of the market-making firms like Goldman Sachs (GS) or Susquehanna. 
Unlike the Chicago flood, which was unpredictable, these guys own calendars too.  They know the markets will be closed and start chipping away at the decay several days ahead. 
Without getting too deep into the mechanics of how options and time decay work, advanced market-making firms have ways to make options 'time travel.'
You think it's Monday, but it is actually Thursday to Citadel.   This means you are selling what you think is "expensive," when, in reality, it's cheap!
By the time you get around to collecting your options "Christmas bonus," Goldman has moved on to the next day and you are none-the-wiser. 
In other words, there is free money from options decay the week of Christmas, but you do not get it.  The market-making firms do! 
So, what can you do to get the 'free money?'
Sell options earlier. Most holiday premium is gone seven days ahead of time.  Thus, if Christmas is a Wednesday, the 'day off' premium has been priced out by the previous Thursday. 

Buy options on the day of a holiday.  Play their game by buying low and selling high.  The option holder gets to have their options for WAY cheaper than they normally would in a normal trading week. 
So, you can get 'free money' from options and… be like the market makers!
---
CBOE shares were trading at $115.28 per share on Friday afternoon, down $0.14 (-0.12%). Year-to-date, CBOE has gained 19.27%, versus a 28.77% rise in the benchmark S&P 500 index during the same period.
About the Author: Option Sensei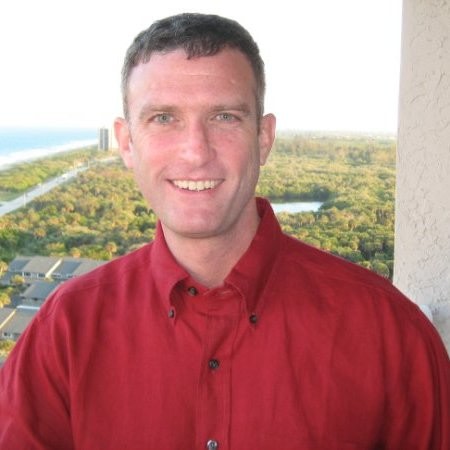 Steve has more than 30 years of investment experience with an expertise in options trading. He's written for TheStreet.com, Minyanville and currently for Option Sensei. Learn more about Steve's background, along with links to his most recent articles. More...
More Resources for the Stocks in this Article