The electric vehicle (EV) market has grown rapidly in recent years and is expected to continue to grow at a fast pace over the coming decade amid increasing EV adoption and government initiatives. So, investors looking for quality EV stocks can consider buying Ford Motor Company (F). However, fundamentally weak NIO Inc. (NIO) might be best avoided.
The electric vehicle market is expanding at an exponential rate, with sales exceeding 10 million in 2022. Electric vehicle sales are predicted to remain robust this year as well. Over 2.3 million electric vehicles were sold in the first quarter, representing a 25% increase over the same period last year.
Moreover, according to Technavio, the electric vehicle (EV) battery industry is predicted to grow at a CAGR of 19.6% until 2027.
However, the industry is facing a number of challenges, including chip shortage, rising raw material costs, a lack of adequate charging stations, and manufacturers' deliberate choices to keep low inventories and high prices while heavily investing in EV development.
Let's delve deeper into the fundamentals of the stocks mentioned above.
Stock to Buy:
Ford Motor Company (F)
F designs, manufactures, sells, and services a wide variety of Ford trucks, commercial automobiles, and vans, sport utility vehicles, and Lincoln luxury vehicles worldwide. It works in three segments: Ford Blue, Ford Model e, and Ford Pro; Ford Next; and Ford Credit.
F's forward Price/Sales multiple of 0.28 is 65.6% lower than the industry average of 0.82. Its forward EV/Sales multiple of 0.96 is 12% lower than the industry average of 1.10.
F's trailing-12-month CAPEX/Sales of 4.41% is 38.6% higher than the industry average of 3.18%.
For the first quarter ended March 31, 2023, F's total revenues increased 20.3% year-over-year to $41.47 billion. Also, its net income and EPS came in at $1.78 billion and $0.44, compared to a net loss and net loss per share of $3.11 billion and $0.78 in the previous year's quarter, respectively.
Analysts expect F's revenue to increase 9.2% year-over-year to $40.60 billion for the quarter ending September 30, 2023. Its EPS is expected to grow 24.8% year-over-year to $0.37 for the same quarter. It surpassed EPS estimates in three of four trailing quarters. F's shares have lost 3.4% intraday to close its last trading session at $11.33.
F's POWR Ratings reflect this promising outlook. The POWR Ratings assess stocks by 118 different factors, each with its own weighting.
F has an A grade for Growth and Quality and a B grade for Value. Within the Auto & Vehicle Manufacturers industry, it is ranked #28 out of 58 stocks. Click here for the additional POWR Ratings for Stability, Sentiment, Momentum, and Quality of F.
Stock to Avoid:
NIO Inc. (NIO)
Headquartered in Shanghai, China, NIO designs, develops, manufactures, and sells smart electric vehicles in China. It offers five and six-seater electric SUVs, as well as smart electric sedans.
NIO's forward Price/Sales multiple of 1.09 is 33.6% higher than the industry average of 0.82. Its forward Price/Book multiple of 5.90 is 145.9% higher than the industry average of 2.40.
NIO's trailing-12-month gross profit margin of 10.53x is 70.1% lower than the 35.23x industry average. Its trailing-12-month asset turnover ratio of 0.55% is 45.4% lower than the 1.01% industry average.
For the fiscal fourth quarter that ended December 31, 2022, NIO's gross profit decreased 63.4% year-over-year to RMB621.80 million ($87.93 million). Also, its loss from operations came in at RMB6.74 billion ($952.61 million), up 175.5% year-over-year.
Its non- GAAP net loss and loss per share came in at RMB5.07 billion ($716.37 million) and RMB3.07, up 190% and 186.9% year-over-year, respectively.
NIO's EPS is expected to decrease 13.2% year-over-year to negative $0.27 for the quarter ending June 30, 2023. Its EPS is expected to come in at negative $1.01 in 2023. The stock has lost 58% over the past nine months to close its last trading session at $7.92.
NIO's bleak fundamentals are reflected in its POWR Ratings. The stock has an overall rating of F, which equates to a Strong Sell in our proprietary rating system.
It is ranked #53 in the same industry. It has an F grade for Stability and Quality and a D for Growth and Sentiment. To see additional NIO's rating for Momentum, and Value, click here.
What To Do Next?
Get your hands on this special report with 3 low priced companies with tremendous upside potential even in today's volatile markets:
3 Stocks to DOUBLE This Year >
---
F shares were trading at $11.43 per share on Thursday afternoon, up $0.10 (+0.88%). Year-to-date, F has gained 5.78%, versus a 8.69% rise in the benchmark S&P 500 index during the same period.
About the Author: Rashmi Kumari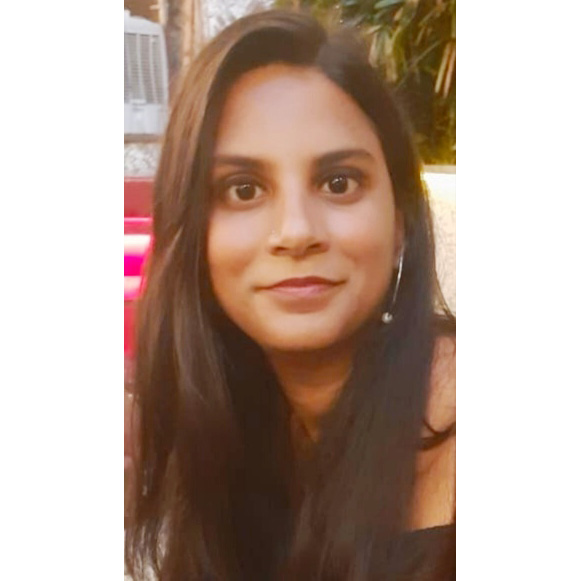 Rashmi is passionate about capital markets, wealth management, and financial regulatory issues, which led her to pursue a career as an investment analyst. With a master's degree in commerce, she aspires to make complex financial matters understandable for individual investors and help them make appropriate investment decisions. More...
More Resources for the Stocks in this Article