Marimed (MRMD) is a cultivator, producer, and distributor of medicinal and recreational cannabis. It sells its products through a variety of different brands and means and also licenses its brands and product formulations. Currently, the company has 7 dispensaries and is in the process of opening more.
The global, legal cannabis sector is currently estimated to be $13.5 billion and is expected to grow at a 26.7% annual rate until 2028. Growth drivers for cannabis are its legalization at the state level, increased use and acceptance, and growing applications in terms of recreational and medicinal use.
Despite this potential and these catalysts, investing in cannabis hasn't been as smooth and profitable as other growth sectors in part due to the volatility and abundance of low-quality companies. For example, the ETFMG Alternative Harvest ETF (MJ) is up about 16% over the last year. However, it's also down more than 50% since its high in February 2021.
This extreme volatility means that investors have to be more careful when making picks. At the same time, it also creates opportunities for investors who have the discipline to take advantage of these swings.
In today's article, I want to talk about why MRMD is a fundamentally strong stock and why this is a good time to consider investing in the stock.
The Politics of Cannabis
Public attitudes towards recreational and medicinal cannabis have made a total U-turn over the last couple of decades. According to Pew, 16% of Americans supported legalizing marijuana, while 67% support it today. Today, a majority of younger Republicans also support its legalization.
Thus, we are already seeing legalization at the state level through ballot initiatives, including in red states. However, it still hasn't been legalized at the federal level. Thus, there are constraints on the industry's growth with limited access to financial services and various bans on interstate commerce.
Many were hoping that the Biden administration and a Democratic Congress would push this issue through especially given its popular, bipartisan support. So far, this hasn't been a priority of the administration which is one reason for the sector's weakness over the last few months.
Catalysts
Recent performance makes it clear that the trend is lower, however, there is a looming catalyst that I believe is powerful enough to spark another bull market in the sector and lead to huge gains for stocks like MRMD.
Typically, marijuana legalization has been a Democratic issue, however, Republicans in the US House surprisingly introduced legislation that would decriminalize it at the federal level and regulate it in a similar way to alcohol. This is a clear indication that any effort would likely get bipartisan support, increasing chances of passage especially as 2022 is an election year.
Growth
Legalization at the federal level would obviously be a significant catalyst for a cultivator and operator like MRMD. However, even in this challenging environment, it continues to grow at an impressive rate.
This is evident in the company's recent earnings report which showed $33.2 million in revenue, a 147% increase from last year. Net income of $2.1 million, a 25% increase. Equally impressive is the company's YTD cash flow of $28.2 million which is just over 10% of its total market cap.
Value
These types of financials make it abundantly clear that MRMD is a high-quality operator in an industry filled with companies that have excessive debt and track records of failing to meet growth targets.
Many of MRMD's peers have very high multiples which indicate unreasonable expectations that the company will be unable to match. In contrast, MRMD has a much more attractive valuation with a price to sales ratio of 3 and a price to EBITDA ratio of 8.
In contrast, most of its peers have a price to sales ratio in the high single-digits and are not profitable on an EBITDA basis.
POWR Ratings
These positives are reflected in the stock's POWR Ratings as it's rated a B which equates to a Buy. B-rated stocks have posted an average annual performance of 19.7% which compares favorably to the S&P 500's annual performance of 7.1%.
The POWR Ratings also evaluates stocks by different components to give additional insight on each stock. MRMD has a B for Sentiment and Quality which is consistent with its strong earnings report and well-regarded management team. To see more information about MRMD's POWR Ratings, click here.
Do You Want More Stocks Under $10?
If you liked this article, then you will love our new special report featuring Jaimini Desai's favorite stocks under $10. Just click the link below to claim your copy now:
---
MRMD shares were unchanged in premarket trading Wednesday. Year-to-date, MRMD has gained 80.85%, versus a 26.74% rise in the benchmark S&P 500 index during the same period.
About the Author: Jaimini Desai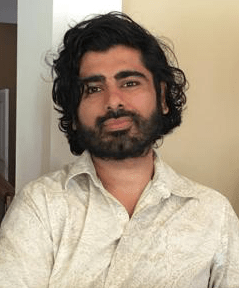 Jaimini Desai has been a financial writer and reporter for nearly a decade. His goal is to help readers identify risks and opportunities in the markets. He is the Chief Growth Strategist for StockNews.com and the editor of the POWR Growth and POWR Stocks Under $10 newsletters. Learn more about Jaimini's background, along with links to his most recent articles. More...
More Resources for the Stocks in this Article