Few stocks have been spared the wrath of this Coronavirus inspired correction. Yet amazingly a rare breed of stocks have actually shown enough share price momentum to be upgraded to Strong Buys by our proprietary POWR Ratings model.
Just to point out how rough it is out there. 119 stocks were just downgraded to a Strong Sell rating. That is 10X more than the scant list of 12 stocks that did achieve this vital upgrade to Strong Buy. That tells you how skewed things are to the downside (see all upgrades/downgrades here).
Of those 12 fresh Strong Buy upgrades, I want to focus on 3 that truly stand out hand and shoulders above the rest: NetEase (NTES - Get Rating), Coupa Software (COUP) and Cannae Holdings (CNNE).
Let's me share insights on each below.
NetEase (NTES - Get Rating)
The first thing that comes to mind is that NTES is based in China. No doubt your first reaction to that is how could shares be attractive when China is the epicenter of the Coronavirus that is starting to tear a hole in the middle of their economy?
Yes, that is true. But remember that one of the main effects of a health crisis is that people stay home more often. And the more folks stay home, the more likely they are to go online which actually is a tailwind for many of NetEase's business. Especially the online games business stream.
The 5 Star analyst from Barclay's, Gregory Zhao, recently noted this when reiterating that NTES is one of the top tech stocks out there. Which is why he proudly noted displayed a $390 target price.
As noted earlier, all of these stocks are showing surprising momentum. In the case of NTES shares are still up 12.8% this year as the market has fallen back into negative territory. And looking back over the past 5 years NTES boasts a 273.8% return. There is good reason to believe that their past track record of success will continue into the future with even more share price upside.
Coupa Software (COUP)
Most cloud based companies are coming back down to earth this past week in violent fashion. Interestingly COUP is staying aloft better than most. In fact it is still up 9.5% on the year. The reason why is incredibly evident as you take a look at their tremendous track record of beat and raise earnings reports that has propelled COUP shares +507.1% over the last 3 years alone.
OK, its true that past performance is not a guarantee of future results. However, it's abundantly clear that the COUP management team has shown great expertise in charting past growth that increases the odds of future success. Ryan MacDonald of Needham certainly feels that way leading to a street high target of $195 which is ample upside from their current price level.
Cannae Holdings (CNNE)
This is the most unique stock on the board today because CNNE is really a holding company loaded up with investments in a myriad of industries from restaurants to technology to healthcare to financial services. In a way that makes it like Berkshire Hathaway. The key to any such investment is the comfort that the management team invests wisely. That is on pretty good display as in 2019 Cannae finally stopped reporting losses with an ever improving growth trajectory.
Turnarounds are often some of the best performers as more investors get attracted to the new and improved company performance.  This, no doubt explains, the 117% gain for CNNE last year. And with earnings projections pointing to more growth ahead, then CNNE shares are in good shape to outperform going forward.
Want more great stock picks? Then check out these additional resources:
All POWR Rating A (Strong Buy) Stocks
Reitmeister Total Return portfolio
---
NTES shares . Year-to-date, NTES has gained 12.79%, versus a -3.22% rise in the benchmark S&P 500 index during the same period.
About the Author: Steve Reitmeister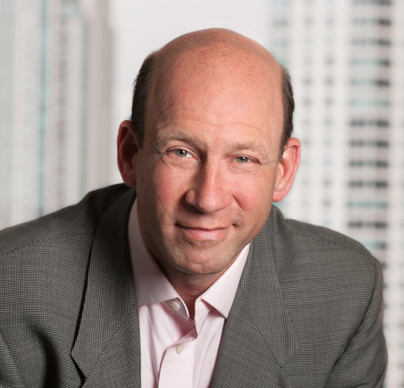 Steve is better known to the StockNews audience as "Reity". Not only is he the CEO of the firm, but he also shares his 40 years of investment experience in the Reitmeister Total Return portfolio. Learn more about Reity's background, along with links to his most recent articles and stock picks. More...
More Resources for the Stocks in this Article