In this piece, I evaluated two pharma stocks, Relay Therapeutics, Inc. (RLAY) and Perrigo Company plc (PRGO), to determine which holds better upside potential. Based on the fundamental comparison of these stocks, I believe PRGO is the better buy for the reasons explained throughout this article.
The pharmaceutical industry is well-poised for significant profitability, thanks to sustained demand and spending for medicines amid a rapidly aging population worldwide, the growing prevalence of chronic diseases, and new innovative drugs to treat rare and specialty diseases. Last year, nearly 771 million people aged 65+ years worldwide, almost 10% of the global population.
Further, this segment has been increasing at a faster rate and is expected to hit 16% by 2050 and eventually 24% by 2100. The geriatric population is more likely to acquire age-related diseases that are less common among younger individuals. Common conditions in older age include hearing loss, osteoarthritis, chronic obstructive pulmonary disease, cataracts, and dementia.
Pharmaceutical firms invest heavily in research and development (R&D) to discover new, advanced medicines, vaccines, and treatments to cater to growing patients' needs. Pharma R&D is funded from a complex mix of private and public sources. Governments primarily support basic and early-stage research through direct budget allocations and grants.
For example, the U.S. government awarded $1.40 billion for the development of new therapies and vaccines against COVID-19.
According to Statista, nearly 1.48 trillion was spent on medicines in 2022, a considerable increase from just $887 billion in 2010. The spending is projected to grow to more than $1.90 trillion by 2027. While spending on medicines has increased everywhere globally, the U.S. takes the lead in total medicines spending.
Furthermore, rapid digital transformation should fuel the pharma industry's expansion. The growing integration of emerging digital technologies like AI, blockchain, and big data has transformed several aspects of the industry, creating new opportunities for drug development, supply chain management, and patient outcomes.
Examples of digital business models in the pharma sector include telehealth consultations and mobile applications that allow patients to manage medications, request refills, and track deliveries. As per a report by Future Market Insights, the global ePharmacy market is expected to grow at a 14.3% CAGR to reach a market valuation of $351.90 billion by 2033.
Moreover, pharma companies are known to maintain their profit margins even during economic downturns due to inelastic demand for their products. Given the industry's promising growth prospects and non-cyclical nature, prominent pharma stocks RLAY and PRGO should benefit significantly.
PRGO is a clear winner in price performance, with a marginal decline over the past three months, while RLAY plunged 13.8%. PRGO has gained 6.6% over the past nine months, compared to RLAY's 42.8% decline. Also, PRGO slumped 1.1% year-to-date, while RLAY declined 32.8%.
Here are the reasons why we think PRGO could perform better in the near term:
Recent Financial Results
For the second quarter that ended June 30, 2023, RLAY's total revenue was $119 thousand, a decline of 67.4% year-over-year. Its operating expenses increased 35.8% from the year-ago value to $106.17 million. The company reported a loss from operations of $106.05 million, compared to $77.81 million in the prior year's quarter.
In addition, RLAY's net loss and net loss per share widened 28.3% and 14.1% year-over-year to $98.51 million and $0.81, respectively.
PRGO's net sales increased 6.4% year-over-year to $1.19 billion in the second quarter that ended July 1, 2023. Its gross profit was $428 million, up 15% year-over-year. Its operating income was $56.80 million, compared to an operating loss of $6.90 million in the prior-year period. Its net income was $8.40 million, compared to a net loss of $65.10 million a year earlier.
Furthermore, the company's earnings per share from continuing operations came in at $0.06 versus a loss per share from continuing operations of $0.48 in the previous year's quarter.
Past And Expected Financial Performance
RLAY's revenue has grown at a 40.3% CAGR over the past three years.
RLAY's revenue for fiscal 2023 and 2024 is expected to increase 25.3% and 693.1% year-over-year to $1.73 million and $13.72 million, respectively. However, analysts expect the company's loss per share for fiscal 2023 and 2024 to widen 26.6% and 6.7% from the prior year to $3.28 and $3.50, respectively. Also, over the next five years, its EPS is expected to decline 97.2% per annum.
Over the past three years, PRGO's revenue has grown at a 0.6% CAGR while the company's levered free cash flow has increased at a 27.7% CAGR.
For the fiscal 2023 and 2024, analysts expect PGRO's revenue to increase 8.6% and 4.2% year-over-year to $4.84 billion and $5.04 billion, respectively. The company's EPS for fiscal 2023 and 2024 are expected to grow 27.5% and 18.2% from the previous year to $2.64 and $3.12, respectively. Moreover, its EPS is expected to increase by 10% per annum over the next five years.
Profitability
PRGO's trailing-12-month revenue is 4,915.1 times what RLAY generates. Moreover, PRGO is more profitable, with a trailing-12-month Return on Assets (ROA) of 2.50% compared to RLAY's negative 35.28%. Also, PRGO's trailing-12-month Return on Total Capital (ROTC) of 1.76% is higher than RLAY's negative 28.22%.
Furthermore, PRGO's trailing-12-month cash from operations of 317.40 million compared with RLAY's negative 258.96 million.
Valuation
In terms of trailing-12-month Price/Sales, PRGO is currently trading at 1x, significantly lower than RLAY, which is trading at 1,278.37x. PRGO's trailing-12-month EV/Sales multiple of 1.81 is lower than RLAY's 448.59. Also, PRGO's trailing-12-month Price to Book of 0.96x compares to RLAY's 1.53x.
Thus, PRGO is relatively more affordable.
POWR Ratings
RLAY has an overall rating of F, which equates to a Strong Sell in our proprietary POWR Ratings system. Conversely, PRGO has an overall rating of B, translating to a Buy. The POWR Ratings are calculated considering 118 different factors, with each factor weighted to an optimal degree.
Our proprietary rating system also evaluates each stock based on eight distinct categories. RLAY has a grade of C for Growth, consistent with its poor financials and mixed analyst estimates. On the other hand, PRGO has an A grade for Growth, in sync with its robust financials and optimistic analyst expectations.
In addition, RLAY has a grade of C for Value, in sync with its mixed valuation. In terms of forward Price/Book, RLAY is trading at 2x, 24% lower than the 2.64x industry average. However, the stock's forward Price/Sales multiple of 667.60 is significantly higher than the industry average of 4.01%.
PRGO, in contrast, has a B grade for Value, justified by its lower-than-industry valuation. The stock's forward Price/Book and forward Price/Sales multiples of 0.94 and 0.96 are 64.2% and 76% lower than the industry averages of 2.64 and 4.01, respectively.
Of the 160 stocks in the Medical – Pharmaceuticals industry, RLAY is ranked #148, while PRGO is ranked #39.
Beyond what we've stated above, we have also rated both stocks for Stability, Momentum, Sentiment, and Quality. Click here to view RLAY Ratings. Get all PRGO ratings here.
The Winner
With the increasing prevalence of chronic diseases, an aging population worldwide, consistent R&D efforts backed by government investments, and the growing adoption of new digital technologies, the pharmaceutical industry is well-positioned for significant growth and profitability.
Moreover, irrespective of the economic cycle, pharmaceutical companies maintain their revenues due to the non-cyclical nature of their businesses.
Given the industry's promising outlook, pharmaceutical stocks RLAY and PRGO should grow considerably. However, RLAY's relatively bleak financials, stretched valuation, poor profitability, and weak growth prospects make its rival PRGO the better buy now.
Our research shows that the odds of success increase when one invests in stocks with an Overall Rating of Strong Buy or Buy. View all the top-rated stocks in the Medical – Pharmaceuticals industry here.
43 Year Investment Pro Shares Top Picks
Steve Reitmeister is best known for his timely market outlooks & unique trading plans to stay on the right side of the market action. Click below to get his latest insights…
Steve Reitmeister's Trading Plan & Top Picks >
Want More Great Investing Ideas?
---
PRGO shares were unchanged in premarket trading Friday. Year-to-date, PRGO has gained 1.25%, versus a 17.20% rise in the benchmark S&P 500 index during the same period.
About the Author: Mangeet Kaur Bouns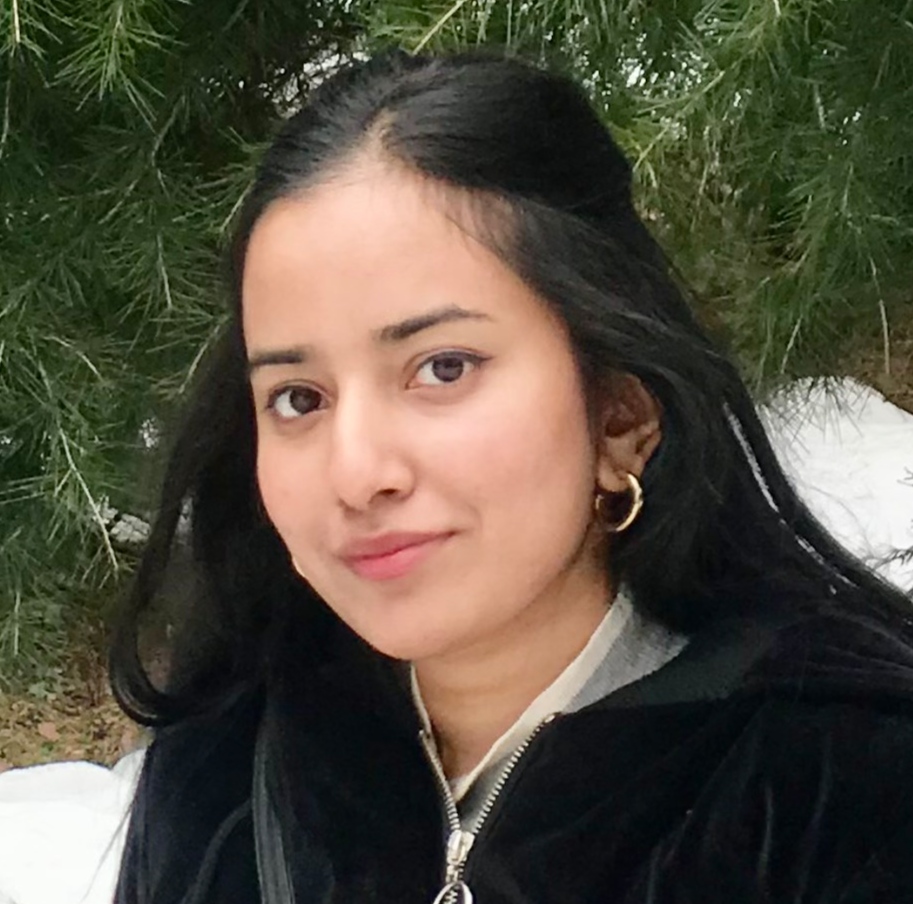 Mangeet's keen interest in the stock market led her to become an investment researcher and financial journalist. Using her fundamental approach to analyzing stocks, Mangeet's looks to help retail investors understand the underlying factors before making investment decisions. More...
More Resources for the Stocks in this Article