Cannabis companies continue to wrestle with increasing competition, millions of dollars losses, shareholder dilution, and several other structural issues.  This makes them high risk bets.  However, the global cannabis market is projected to grow from $28 billion in 2021 to $197 billion in 2028, potentially making stocks in this industry interesting buy the dip candidates.
Shares of Sundial (SNDL) and cbdMD (YCBD) are significantly underperforming the markets in 2021, making them interesting potential investments for contrarian investors.  SNDL is now down 95% from record highs and cbdMD has fallen over 70%.
Today I'll compare SNDL and cbMD to determine which cannabis stock is currently the better investment.
Sundial
Sundial sales fell from $75.86 million in 2019 to $60.9 million in 2020. However, its operating loss expanded from $59.6 million to $97 million in this period. The company initially derived the majority of its revenue from the sale of cannabis products. But earlier this year, Sundial disclosed it will reduce its portfolio of low-margin products and enter the cannabis investment space.
In the first three quarters of 2021, Sundial deployed $489 million into its investment business segment and reported $18.2 million in sales. This was higher than its net cannabis sales of $14.4 million. Investors should expect this trend to continue in the future as investment income might gain traction over time.
Further, Sundial also disclosed the stock-based acquisition of Canadian liquor chain Alcanna valued at $346 million, adding to the company's revenue stream. It ended Q3 with $750 million in cash and no debt, providing Sundial with enough room to improve the bottom line going forward.
Analysts tracking the company expect revenue to decline by another 4.6% to $48.2 million this year, valuing SNDL stock at a forward price to sales multiple of 27.1x which is sky-high.
But an encouraging sign for investors is Sundial's improving bottom-line. In Q3 of 2021, Sundial reported an adjusted EBITDA of $10.5 million compared to a loss of $4.4 million in the year-ago period.
cbdMD
Valued at a market cap of $112 million, cbdMD gained over 30% in market value on November 29 after it announced a partnership with Amazon's platform partner Amify. Now, Amify will act as cbdMD's exclusive CBD partner to launch products on the Amazon platform as soon as the product category is accepted.
cbdMD produces and distributes several CBD or cannabidiol products. It owns and operates hemp-based products that include topicals, gummies, bath salts, and sleep aids, among others.
The company has managed to increase sales from $8.4 million in fiscal 2018 to $41.88 million in fiscal 2020 that ended in September. In fiscal Q3 of 2021, cbdMD's net sales stood at $10.6 million with a gross margin of 68%.
Analysts tracking the stock expect cbdMD sales to touch $46 million in fiscal 2021 and $55 million in fiscal 2022 which suggests its price to sales multiple is just 2.5x.
The verdict
Both Sundial and cbdMD carry significant risks despite the sell-off in share prices this year. But right now, I believe cbdMD's lower valuation and better profit margins make it a better buy. While Sundial is trying to successfully pivot towards another business model, cbdMD's partnership with Amify should allow the company to grow top-line at a faster pace going forward.
Want More Great Investing Ideas?
---
SNDL shares were trading at $0.61 per share on Tuesday afternoon, down $0.02 (-3.42%). Year-to-date, SNDL has gained 28.83%, versus a 23.71% rise in the benchmark S&P 500 index during the same period.
About the Author: Aditya Raghunath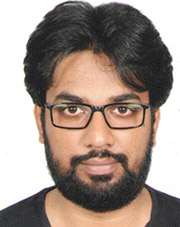 Aditya Raghunath is a financial journalist who writes about business, public equities, and personal finance. His work has been published on several digital platforms in the U.S. and Canada, including The Motley Fool, Finscreener, and Market Realist. More...
More Resources for the Stocks in this Article