In recent years, companies part of the fintech industry have managed to grow revenue at stellar rates. COVID-19 further acted as a tailwind for these enterprises, making stocks such as SoFi (SOFI) and Robinhood (HOOD) interesting investments to consider.
SoFi operates an online platform that provides financial services including student loan refinancing, private student loans, auto loan refinance, mortgage loans, personal loans, investments as well as insurance products for homeowners, renters, automobiles, and others. Robinhood is a discount broker that aims to democratize the investing process.  On its platform, investors are able to trade stocks, ETFs, options, and some cryptocurrencies.
Today I'll analyze these two fintech companies to determine which is currently the better investment.
The bull case for SoFi stock
In the 12-months prior to Q2 of 2021, SoFi more than doubled its members to 2.6 million, up from just 1.2 million in Q2 of 2020. It allowed the company to increase revenue from $357.7 million to $625.4 million in this period.
The company estimates its total addressable market at $2 trillion which shows us that SoFi has barely scratched the surface and is poised for stellar growth in the future. Last October, it was also approved for a banking charter which will open up another revenue stream for SoFi in the upcoming months.
SoFi has experienced eight consecutive quarters of accelerating year-over-year growth. A key driver of this growth is the company's ability to cross-sell new products to current users. Last year, SoFi also deployed $1.2 billion to acquire payments processor Galileo. Its payment processing vertical has grown the number of accounts by 100% in each of the last four quarters and will be highly accretive to SoFi's bottom-line going forward.
SoFi has increased sales from $270 million in 2018 to $565 million in 2020. Analysts expect sales to touch $966.2 million in 2021 and $1.45 billion in 2022. While still unprofitable, Wall Street forecasts SoFi to narrow its loss per share from $1.2 in 2021 to $0.28 in 2022.
Robinhood stock is down in recent trading sessions
Shares of Robinhood are currently trading at about $35, which is below its IPO price of $38. It's less than impressive Q3 results have contributed to the stock's recent decline as HOOD is down 15.4% in the last month.
In Q3, Robinhood reported revenue of $365 million which was 35% higher than the year-ago period but $73 million lower than consensus forecasts. Its net loss also widened to $1.32 billion or $2.06 per share, compared to analyst forecasts of a loss of $0.69 per share. Comparatively, its EBITDA swung to a loss of $84 million in Q3 compared to a profit of $59 million in the year-ago period.
However, Robinhood is a company that has successfully disrupted the brokerage market and also allows users to trade cryptocurrencies right now. Last year, the company increased monthly active users by 172% to 11.7 million as sales more than tripled to $959 million. Robinhood also reported a net income of $7 million in 2020, compared to a loss of $107 million in 2019. Its adjusted EBITDA grew to $155 million, from a loss of $74 million in this period.
In the third quarter of 2021, Robinhood increased monthly active users to 18.9 million which was 76% higher than the same period in 2020.
Valued at a market cap of $28 billion, Robinhood is forecast to increase sales to $1.88 billion in 2021 and to $2.38 billion in 2022.
The final verdict
We can see that Robinhood stock is valued at a forward price to 2022 sales multiple of 10x while this ratio for SoFi is higher at 12.5x. But Sofi is also expanding its revenue at a faster pace, allowing the company to command a higher valuation. 
Further, the top-line of Robinhood is also tied to the performance of the cryptocurrency space, making the stock a volatile bet right now. Therefore, I believe SoFi's improving financials and its massive addressable market makes it currently a better investment compared to Robinhood.
---
SOFI shares were trading at $22.62 per share on Tuesday afternoon, down $0.00 (0.00%). Year-to-date, SOFI has gained 81.83%, versus a 24.70% rise in the benchmark S&P 500 index during the same period.
About the Author: Aditya Raghunath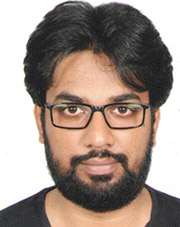 Aditya Raghunath is a financial journalist who writes about business, public equities, and personal finance. His work has been published on several digital platforms in the U.S. and Canada, including The Motley Fool, Finscreener, and Market Realist. More...
More Resources for the Stocks in this Article