Entertainment stocks are still worth considering even though it appears as though people have been returning to social congregations. Summer won't last too much longer, and more and more people are beginning to social distance as the COVID Delta variant rages on. We saw the value of entertainment during the pandemic, so it's time to consider entertainment stocks to your portfolio again.
Instead of adding an overpriced video game stock to your portfolio, consider one of the more traditional entertainment stocks. However, narrowing down the entire entertainment sector to only a couple of stocks would chew up hours.
Two of the industry's top players are Viacom CBS (VIAC) and Comcast (CMCSA). VIAC stock rose in late June after reports that Comcast CMCSA was looking to acquire it. However, we have learned from the latest reports that any potential merger has been put on hold for now. So, which is the better individual stock? Let's find out.
Viacom CBS (VIAC)
VIAC raked in more than $25 billion in 2020 alone. Based in the Big Apple, VIAC generates revenue through TV entertainment, cable network, and filmed entertainment segments. TV entertainment accounts for more than 42% of VIAC's revenue. The company's cable networks segment accounts for nearly one-half of all revenue. The remaining 10% or so of revenue stems from the filmed entertainment segment.
VIAC has an overall grade of C, which translates into a Neutral rating in our POWR Ratings system. VIAC has grades of D for the Sentiment and Stability components and Cs in the Quality and Growth components. Click here to learn how VIAC fares in the Value and Momentum components. Out of 17 stocks in the Entertainment – Media Producers industry, VIAC is ranked sixth. You can find the top stocks in this industry by clicking here.
It is concerning that of the 26 analysts who cover VIAC, more view the stock as a Hold than any other rating. Exactly 12 analysts consider VIAC to be a Hold, with one rating it a Strong Sell and another rating it a Sell. 
Comcast (CMCSA)
CMCSA is a worldwide media and tech monolith with three main businesses in NBC Universal, Comcast Cable, and Sky. Based in Philadelphia, CMCSA generated $103.56 billion of revenue last year. Nearly 60% of this revenue stems from the company's Cable Communications segment.
CMCSA is the top-ranked stock in the Entertainment – TV & Internet Providers industry. The company has an overall grade of B and a Buy rating in our POWR Ratings system. CMCSA also has grades of B in the Quality, Stability, and Sentiment components. If you are curious as to how CMCSA grades in the rest of the components, including Momentum, Value, and Growth, you can find out by clicking here.
Analysts are bullish on CMCSA, with an average target price of $63.95. If CMCSA hits this price point, it will have increased by more than 12% in value. The highest analyst price target for the stock is $75. CMCSA has a reasonable forward P/E ratio of 19.07. It is also worth noting CMCSA is currently trading within $2 of its 52-week high of $59.70.
Which Stock is Better?
CMCSA is the better play. CMCSA has a Buy rating in our POWR Ratings system, while VIAC is rated Neutral. Furthermore, CMCSA is ranked higher in the same industry, coming in first. So, you have that much more reason to park your money in CMCSA.
Want More Great Investing Ideas?
---
VIAC shares were trading at $38.63 per share on Wednesday afternoon, up $0.16 (+0.42%). Year-to-date, VIAC has gained 4.56%, versus a 18.30% rise in the benchmark S&P 500 index during the same period.
About the Author: Patrick Ryan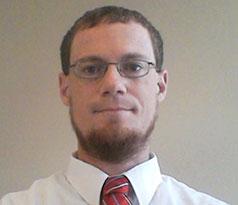 Patrick Ryan has more than a dozen years of investing experience with a focus on information technology, consumer and entertainment sectors. In addition to working for StockNews, Patrick has also written for Wealth Authority and Fallon Wealth Management. More...
More Resources for the Stocks in this Article