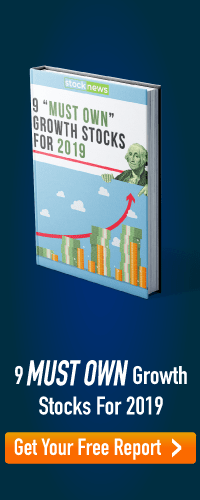 The #1 driver of stock prices the past few weeks has been the US-China trade deal. Unfortunately most of that has been negative knocking stocks down from their highs.
Whereas the stable, large cap dominated S&P 500 is only down 5% peak to valley, there are many other stocks down well over 10%. And the more that a company's prospects are associated with Chinese trade, the more likely it is down 20% or more.
Yet I saw a sign on Friday that points to a potential change in trend for the trade talks. And it had me bottom fishing with 3 new stocks added to the Reitmeister Total Return portfolio.
Trump Turning Positive on a Trade Deal
Even though the trade talks were stalling…and did need a change of strategy…there has been some negative blow back on the President. First, is a series of articles saying that the #1 victim of higher tariffs is not China, but the US consumer who might have to spend up to $1,000 more per year to buy the same products as the past. That would virtually rescind the previous take cut and be a serious negative coming into the election next year.
Second, is the decline in the stock market and moderation of growth noted by many business leaders. Because the President often uses the stock market as a barometer of how well his programs are working, then he is paying close attention to this recent negative price action.
I believe the net result of these two things came to fruition Friday:  Trump predicts "fast" trade deal with China but provides no evidence
Gone is the tough talk from the recent past.  What it shows is a change of tune from the President with a belief that a deal will come together quickly. And yes, he should be motivated to do that given the 2 negatives noted above. China should also be motivated to put this behind them given the clear signs of slowing in their economy. So I expect there to be more positives on this front in coming weeks (with an occasional negative headline or Tweet thrown in just to keep things interesting 😉
What to Do Next?
This news motivated me to go bottom fishing Friday by adding 3 stocks that have been unduly punished during this recent market pullback. One of them is Alibaba (BABA) which I highlighted in an article earlier this week.
Shares are down over 20% from a recent high of $195 even after a healthy beat and raise earnings last week. The obvious culprit is this renewed round of trade tensions pressuring shares.
BABA is not the only attractive name unduly punished by these events. And thus not the only one that should rebound with gusto when a deal is finally struck. So I recommend you line up some that look attractive to you. Here are some links to get you headed in the right direction:
China Equity ETFs on ETFDailyNews.com
Chinese Stocks on StockNews.com
Reitmeister Total Return portfolio This is where you will find the 3 new stocks I just added on Friday, plus a full portfolio of stocks and ETFs I handpicked to outperform in this market environment.
Wishing you a world of investment success!



Steve Reitmeister
…but my friends call me Reity (pronounced "Righty")
CEO, Stock News Network
---
About the Author: Steve Reitmeister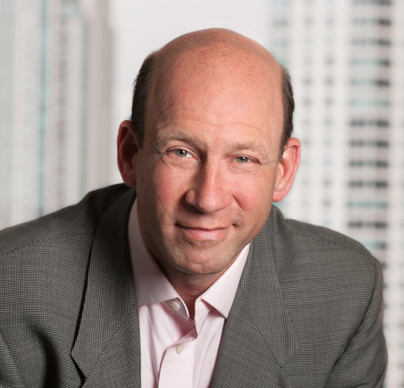 Steve is better known to the StockNews audience as "Reity". Not only is he the CEO of the firm, but he also shares his 40 years of investment experience in the Reitmeister Total Return portfolio. Learn more about Reity's background, along with links to his most recent articles and stock picks. More...
9 "Must Own" Growth Stocks For 2019
Get Free Updates
Join thousands of investors who get the latest news, insights and top rated picks from StockNews.com!
Top Stories on StockNews.com
---