Amid the increasing inclination toward leveraging state-of-the-art technologies like generative AI, the need for modernized and refined computer hardware has become paramount for enterprise operations. Furthermore, the rapid cadence of digitization is poised to drive the industry's expansion.
In light of this, I evaluated two prominent technology hardware stocks, Apple Inc. (AAPL) and Dell Technologies Inc. (DELL), to determine which holds the potential to yield superior returns. A fundamental comparison of these stocks makes me believe that DELL has more upside potential.
Hardware is pivotal in optimizing software functionality at the core of technological infrastructure. The enduring demand for resilient hardware is anticipated to endure in the foreseeable future, buoyed by unwavering investments from consumers, governments, and enterprises, thus ensuring sustained and robust growth.
The widespread adoption of cutting-edge technologies is significantly propelling the industry's upward trajectory. The surge in demand for intricately specialized hardware components is particularly notable due to the advent of AI and machine learning, showcasing their pivotal role in shaping the industry's future.
The sector is also merging intelligence with raw power. AI-integrated CPUs are leading the way, enabling devices to learn and adapt rapidly. Simultaneously, breakthroughs in edge computing hardware are reshaping data processing, delivering quicker responses and reduced latency, defining a transformative era in computational capabilities.
The burgeoning adoption of Extended Reality, amalgamating physical and digital domains, also stands as a boon for the industry. The rising popularity of Augmented Reality (AR) and Virtual Reality (VR) in diverse applications contributes significantly to the escalating demand for advanced hardware components.
IoT technology further fortifies enterprise digital transformation, generating significant demand for interconnected hardware like sensors, processors, and wireless solutions. As per a report by Mordor Intelligence, the IoT devices market is projected to grow at a CAGR of 23.3% and reach $336.64 billion by 2028.
According to The Business Research Company, the global computer hardware market is poised to attain $909.80 billion by 2027, growing at a CAGR of 6.6%. In this context, AAPL and DELL are poised to leverage the industry's favorable conditions.
In terms of price performance, AAPL has gained 6.2% in the past month, while DELL has climbed 7.1%. Moreover, AAPL witnessed a 7.4% gain over the past three months, while DELL surged 31.4% over the same duration.
Furthermore, AAPL has gained 23.4% over the past nine months, closing the last trading session at $189.71, whereas DELL has jumped 69.8% during the same period, closing the last trading session at $72.54.
But which Technology – Hardware stock could be a better pick? Let's find out.
Recent Developments
On November 2, AAPL previewed Apple MixC Wenzhou, marking its inaugural store in the vibrant city and the fourth in Zhejiang province, China. The store underscores AAPL's dedication to accessible, sustainable design and signifies its ongoing commitment to expanding its geographic footprint.
On July 19, DELL announced its commitment to advancing AIOps by entering into a definitive agreement to acquire Moogsoft, an AI-driven intelligent monitoring solutions provider for DevOps and ITOps. This move aligns with DELL's "multicloud by design" strategy, reinforcing its dedication to embedding AI functionality within its product portfolio.
Recent Financial Results
For the fiscal fourth quarter that ended September 30, 2023, AAPL's net sales marginally decreased year-over-year to $89.50 billion. However, its net income and EPS grew 10.8% and 13.2% from the prior year's period to $22.96 billion and $1.46, respectively. As of September 30, 2023, the company's total assets stood at $352.58 billion, down from $352.76 billion as of September 24, 2022.
For the fiscal 2024 second quarter that ended August 4, 2023, DELL's non-GAAP operating net income and adjusted EBITDA increased 1.3% and 6% year-over-year to $1.98 billion and $2.60 billion, respectively. Also, its non-GAAP net income and non-GAAP EPS grew 1.3% and 3.6% from the prior year's period to $1.28 billion and $1.74, respectively.
Past and Expected Financial Performance
Over the past three years, AAPL's revenue and EBIT increased at CAGRs of 11.8% and 19.9%, respectively. During the same period, the company's normalized net income and levered free cash flow grew at a CAGR of 19.2% and 10.8%, respectively.
Analysts expect AAPL's revenue to grow 5.7% year-over-year to $419.69 billion for the fiscal year ending September 2025. Moreover, the company's EPS for the next year is estimated to grow 8.5% from the prior year to $7.10.
Over the past three years, DELL's revenue rose at a marginally CAGR. The company's EBIT and normalized net income increased at CAGRs of 12.6% and 72.6%, respectively. In addition, its levered free cash flow grew at a 5.2% CAGR over the same time frame.
For the fiscal year ending January 2025, DELL's revenue is expected to increase 3.9% year-over-year to $94.01 billion. The company's EPS for the next year is expected to come in at $6.79, up 7.8% from the previous year.
Valuation
In terms of forward P/E, DELL is trading at 25.08x, 13.5% lower than AAPL, which is trading at 29.01x. Moreover, DELL's forward non-GAAP PEG of 1.38x is 53.2% lower than AAPL's 2.95x. In addition, DELL's forward EV/Sales of 0.80x compares with AAPL's 7.34x, while DELL's forward EV/EBITDA of 7.48x is 66.1% lower than AAPL's 22.07x.
Profitability
AAPL's trailing-12-month revenue is 4.1 times that of what DELL generates. Moreover, AAPL is more profitable, with a trailing-12-month gross profit margin of 44.13%, compared to DELL's 23.36%.
Additionally, AAPL's trailing-12-month EBITDA margin and net income margin of 32.83% and 25.31% compare to DELL's 8.75% and 2.03%, respectively.
POWR Ratings
AAPL has an overall rating of C, which equates to Neutral in our proprietary POWR Ratings system. Conversely, DELL has an overall rating of B, translating to Buy. The POWR Ratings are calculated considering 118 different factors, with each factor weighted to an optimal degree.
Our proprietary rating system also evaluates each stock based on eight distinct categories. AAPL has a D grade for Value, reflecting its higher-than-industry valuation. In terms of forward non-GAAP P/E and forward Price/Sales, the stock is trading at 28.99x and 7.43x, 29.5% and 196.9% higher than the respective industry average of 22.38x and 2.50x.
In contrast, DELL has a B grade for Value, which is supported by its lower-than-industry valuation. In terms of forward non-GAAP P/E and forward Price/Sales, DELL is trading at 11.52x and 0.58x, 48.5% and 76.8% lower than the industry average of 22.38x and 2.50x, respectively.
Of the 38 stocks in the B-rated Technology – Hardware industry, AAPL is ranked #21, while DELL is ranked #6.
Beyond what we've stated above, we have also rated both stocks for Growth, Momentum, Stability, Sentiment, and Quality. Click here to view AAPL's ratings. Get all DELL ratings here.
The Winner
Fueled by robust demand and the introduction of pioneering technologies, the technology hardware sector stands on the brink of substantial expansion in the coming years. Hardware stocks AAPL and DELL are positioned to benefit from the industry's promising growth prospects.
Nevertheless, DELL's better financial performance, discounted valuation, and better growth prospects currently position it as a better investment choice than AAPL.
Our research shows that the odds of success increase when one invests in stocks with an overall rating of Strong Buy. View all the top-rated stocks in the Technology – Hardware industry here.
What To Do Next?
Get your hands on this special report with 3 low priced companies with tremendous upside potential even in today's volatile markets:
3 Stocks to DOUBLE This Year >
Want More Great Investing Ideas?
---
AAPL shares rose $0.59 (+0.31%) in premarket trading Friday. Year-to-date, AAPL has gained 46.83%, versus a 19.04% rise in the benchmark S&P 500 index during the same period.
About the Author: Aanchal Sugandh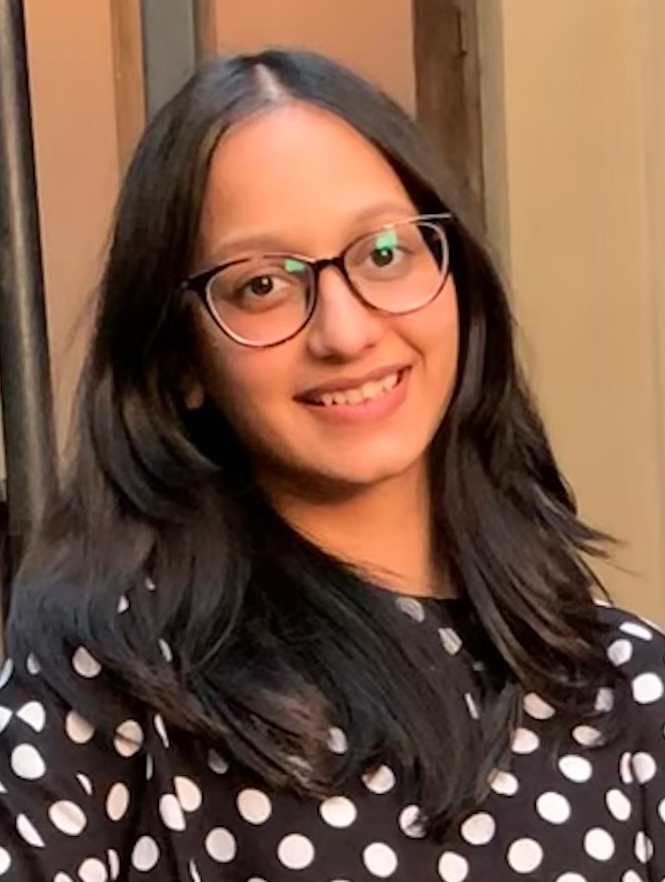 Aanchal's passion for financial markets drives her work as an investment analyst and journalist. She earned her bachelor's degree in finance and is pursuing the CFA program. She is proficient at assessing the long-term prospects of stocks with her fundamental analysis skills. Her goal is to help investors build portfolios with sustainable returns. More...
More Resources for the Stocks in this Article