This week Aurora Cannabis announced some pretty exciting news before the market opened on Tuesday. The Edmonton based cannabis producer provided guidance on their Q4 revenue and cannabis production that took the markets by surprise. The company announced that it would most likely see revenues in the range of 100 million to 107 million for Q4 which is very close to analyst expectations but what really took the market by surprise was the fact that they revised production number for their cannabis available for sale. The company sees 25000 kgs to 30000 kgs of cannabis ready for sale in Q4 which tops analyst expectations of roughly 25000kgs. The stock exploded in early morning trade and held on to the majority of their gains. The way the market reacted in this particular situation I would like to take a closer look at things to determine how the market may react when they announce their quarterly earnings.
Aurora Cannabis is set to report their quarterly earnings on August 24 which is a few short weeks away and many of us investors are getting excited to see what Aurora has been up to over the last quarter. Based on how the market reacted positively to better than expected production forecasts shows me that while investors do care about current revenue, the market is more focused on Aurora's production and execution that will drive revenues exponentially in the quarters to come. We will be focusing on guidance when it comes to achieving positive EBITDA as Aphria was already to achieve profitability this past quarter and should put pressure on all of the other large-cap cannabis firms to follow suit or suffer. Aside from crunching the numbers, many of us investors in Aurora Cannabis have been searching for any details when it comes to Nelson Peltz and his promise of strategic partnerships. There has been little talk of anything along the lines of a strategic partnership that came from Nelson Peltz, but any mention of the possibility of one could send the stock skyrocketing after they announce their quarterly earnings.
We see a few possible scenarios for Aurora Cannabis when it comes to their upcoming quarterly earnings report. We want to see that Aurora is delivering on their promises when it comes to production capacity and that their facilities are on track to be at full capacity by mid next year. This should drive revenues and allow the company to achieve positive EBITDA in the quarters to come, but any solid guidance should provide further support for the stock. We feel that at this current time investors are willing to overlook another few quarters of small losses if management can paint a clear path to profitability through the company's reputation as a global leader in the cannabis sector. Noting that Aphria pulled in almost 100 million from their international efforts, primarily in Germany should shift more focus on Europe. Investors will also want to know what Aurora is doing to tackle one of the largest markets outside North America. We also see the continued possibility of a potential partnership being the wildcard when it comes to this earnings report and any news could send shockwaves throughout the sector. Long story short Aurora Cannabis once again nears earnings, and will this be their transformational quarter? We think that at current prices Aurora Carries more upside than downside and is one stock to take a look at today.
(Disclosure: We are long Aurora Cannabis)
---
ACB shares were trading at $6.65 per share on Thursday morning, up $0.03 (+0.45%). Year-to-date, ACB has gained 34.07%, versus a 17.96% rise in the benchmark S&P 500 index during the same period.
About the Author: Aaron Missere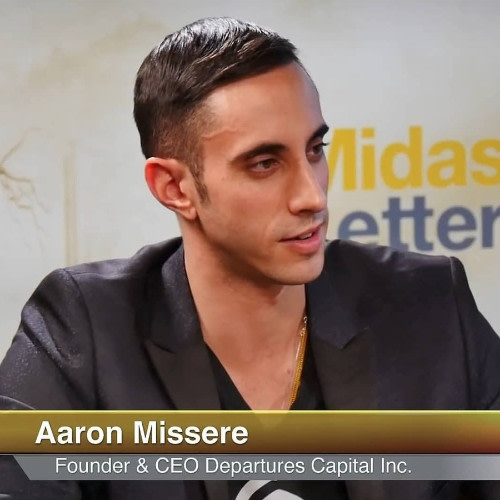 Aaron is an experienced investor who is also the CEO of Departures Capital. His primary focus is on the cannabis industry. He also hosts a weekly show on YouTube about marijuana stocks. Learn more about Aaron's background, along with links to his most recent articles. More...
More Resources for the Stocks in this Article