Autonomous vehicles are gaining traction worldwide due to their efficiency and sustainability. Investor optimism about this technology is evidenced by the Global X Autonomous & Electric Vehicles ETF's (DRIV) 55.1% returns over the past nine months compared to SPDR S&P 500 Trust ETF's (SPY) 25.6% gains.
Because companies are investing heavily in Light Detection and Ranging (LiDAR) and Advanced Driver-Assistance Systems (ADAS) to deliver optimal performance in challenging weather conditions and accident prevention, the industry should witness solid growth over the long run.
So, despite a current semiconductor chip shortage, which is negatively impacting the automotive industry, Wall Street analysts predict the prices of popular stocks Aeva Technologies, Inc., (AEVA), Velodyne Lidar, Inc. (VLDR), and Foresight Autonomous Holdings Ltd. (FRSX) will  gain more than 60% in the near-term.
Aeva Technologies, Inc., (AEVA)
AEVA, through its frequency modulated continuous wave (FMCW) sensing technology, designs a 4D LiDAR-on-chip that enables the adoption of LiDAR across various applications in automotive, industrial and security.
In an announcement dated May 6, 2021, AEVA said its industry-first 4D LiDAR delivers instant detection and identification beyond a range of 350m and dark objects beyond a 500m  range, significantly enhancing its previous performance with software improvements on existing hardware. This breakthrough in long range sensing should  provide crucial safety enhancements for automated driving. AEVA hopes to generate  good demand for this technology in the near-term.
In January, AEVA collaborated with DENSO, a leading global mobility supplier of advanced automotive technology for major automakers, to bring AEVA's 4D LiDAR technology to the mass vehicle market. With its unique ability to meet stringent automotive performance and safety requirements, AEVA expects to attain good market reach in the advanced driver assistance and autonomous driving industries.
As of March 31, 2021, the company had $469.41 million in cash and cash equivalents. Analysts expect the company's revenue to increase 115.1% for the current year to $10.42 million. AEVA's EPS is expected to grow at a 20% rate per annum over the next five years. The stock closed Friday's trading session at $10.84.
All four Wall Street analysts that have rated the stock, have rated it 'Buy.' Also, analysts expect the stock to hit $22 in the near term, which indicates a potential 103% upside.
Velodyne Lidar, Inc. (VLDR)
VLDR in San Jose, Calif., is a lidar technology company that provides real-time 3D vision for autonomous systems that supports surround-view in autonomous vehicles, drones, security, and mapping. The company offers directional sensors, close-range sensors and software solutions.
On June 14, VLDR introduced the next generation of its Velabit sensor, which addresses the cost, safety, and design challenges of autonomous solutions while delivering state-of-the-art performance. Equipped with VLDR's proprietary micro-lidar array architecture (MLA), the Velabit delivers an ultra-wide field of view (FoV) and higher resolution. VLDR has received widespread industry acclaim since its launch and hopes to generate good sales in the coming months.
Seabed B.V., a company that specializes in high quality equipment for surveying and dredging, has selected VLDR's Puck sensors for its lidar mobile mapping system. Puck's outstanding reliability and power efficiency, while operating in severe offshore situations, and its ability to capture vital, high-resolution data to accurately measure and analyze marine environments should enable VLDR to nurture a long-term partnership with Seabed.
VLDR's revenue for its fiscal first quarter, ended March 31, 2021, increased 4.1% year-over-year to $17.73 million. The company's non-GAAP gross profit came in at $2.73 million, which represents a 70.3% improvement year-over-year. The company had $155.21 million in cash and cash equivalents as of March 31, 2021.
A  $170.68 million  consensus revenue estimate  for the next year represents a 100.6% rise from the prior-year period. VLDR ended Friday's trading session at $9.65.
Wall Street analysts expect the stock to hit $19.20 in the near term, which indicates a potential 99% upside. Of the six Wall Street analysts that have rated the stock, four rated it 'Buy.'
Foresight Autonomous Holdings Ltd. (FRSX)
Headquartered in Israel, FRSX is a technology company that designs, develops, and commercializes sensor systems for the automotive industry. The company develops advanced systems for accident prevention that are designed to provide real-time information about the vehicle's surroundings while in motion.
In an announcement dated July 1, 2021, FRSX's wholly owned subsidiary, Eye-Net Mobile Ltd., will collaborate on a pilot project with V-tron B.V.—a Dutch company that develops telematics products and road safety applications for aftermarket use in European fleets and leased cars—to enhance the value of its innovative offering and prevent accidents by connecting road users and alerting about potential collisions in real time. FRSX hopes to achieve  good market penetration  in the growing European market.
On June 9, FRSX announced the sale of a prototype of its QuadSight four-camera vision system to a leading global manufacturer of agricultural and construction equipment. Providing better performance than others in adverse weather and low-visibility conditions, FRSX expects to witness expanded market reach in the agricultural equipment market, which is deploying stereo technology for autonomous driving and automatic operations to increase productivity and efficiencies for higher crop yields.
The company had $31.37 million in cash and cash equivalents. Analysts expects FRSX's revenue to increase 960.8% year-over-year to $405, 214for the next year. FRSX has gained 307.3% over the past nine months and closed Friday's trading session at $3.95.
One Wall Street analyst that has rated the stock, has rated it 'Buy.' The average price target of $6.50 indicates a potential 64.6% upside.
---
AEVA shares were trading at $11.39 per share on Monday afternoon, up $0.55 (+5.07%). Year-to-date, AEVA has declined -21.66%, versus a 17.63% rise in the benchmark S&P 500 index during the same period.
About the Author: Sweta Vijayan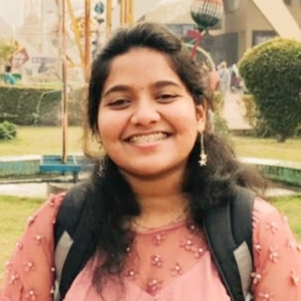 Sweta is an investment analyst and journalist with a special interest in finding market inefficiencies. She's passionate about educating investors, so that they may find success in the stock market. More...
More Resources for the Stocks in this Article