Although APA Corporation's (APA) average-10-day volume of $5.32 million is below its average 3-month volume of $5.69 million, strong fundamentals and macroeconomic tailwinds could soon turn the tide in its favor.
As an independent energy company, APA explores, develops, and produces natural gas, crude oil, and natural gas liquids (NGLs). The company operates in the United States, Egypt, and the offshore United Kingdom in the North Sea, Suriname, and other international locations.
APA's revenue and EBITDA have grown at a 19.9% CAGR over the past three years.
Let's closely examine the factors that make it worthy of investment.
Robust Financials
APA's revenues increased 7.5% year-over-year to $2.47 billion in the fiscal 2022 fourth quarter ended December 31, 2022. During the same period, the company's adjusted EBITDAX improved 17.1% year-over-year to $1.48 billion, while its adjusted earnings amounted to $476 million, up 1.7% year-over-year.
The company's adjusted quarterly earnings per share came in at $1.48, registering an increase of 14.7% from the prior-year period.
APA's revenue increased 38.7% year-over-year to $11.08 billion for the entire fiscal year, while its adjusted EBITDAX increased 49.5% year-over-year to $6.84 billion. As a result, the company's adjusted earnings for the fiscal year increased 75.1% and 96.9% year-over-year to $2.56 billion and $7.68, respectively.
Consistent Return of Capital to Shareholders
On February 22, APA paid its stockholders a regular cash dividend at 25 cents per share. The company announced that the next installment of the cash dividend would be paid on May 22, 2023, to stockholders of record on April 21, 2023.
APA pays a $1 dividend annually, translating to a yield of 2.43% at the current price. This compares to the 4-year average dividend yield of 2.73%.
On January 18, APA updated that due to the repurchase of 12.1 million shares at an average price of $44.40 per share during the fourth quarter of the fiscal year 2022, its estimated weighted-average basic common shares for the fourth quarter are 321 million, compared with a weighted average of 329 million shares in the previous quarter.
For the full year, the company repurchased 36.2 million shares at an average price of $39.33 per share. These repurchases have demonstrated management's confidence in the company's prospects while increasing the intrinsic value of the holdings of existing shareholders.
Effective Asset Utilization
APA's trailing-12-month gross profit margin of 69.67% is 51.4% higher than the industry average of 46.03%.
Likewise, the company's trailing-12-month EBITDA and net income margins of 59.62% and 33.52% surpass the respective industry averages of 32.78% and 13.55%.
APA's trailing 12-month return on total capital of 43.87% compares favorably with the industry average of 9.18%, while its trailing 12-month return on total assets of 27.95% also beats the industry average of 7.81%.
Impressive Price Performance
APA's stock is currently trading close to its 50-day moving average of $43.00 and almost at par with its 200-day moving average of $41.19. The stock has gained 8.8% over the past six months to close the last trading session at $41.15.
Attractive Valuation
In terms of forward non-GAAP P/E, APA is currently trading at 6.38x, 27.1% lower than the industry average of 8.75x. The stock's forward EV/EBITDA multiple of 3.40 is 38% lower than the industry average of 5.47.
Also, its forward Price/Sales multiple of 1.39 compares favorably to the industry average of 1.45.
Such a low valuation gives the stock enough headroom for potential upside.
POWR Ratings Reflect Stellar Prospects
Our POWR Ratings system assesses stocks by 118 different factors, each with its own weighting.
The proprietary rating system also evaluates each stock based on eight distinct categories. APA has an A grade for Quality, consistent with its excellent profitability and impressive capital discipline.
In addition, the stock has grade B for Momentum and Value, in sync with the impressive price action and attractive valuation.
APA ranks #33 of 91 stocks in the B-rated Energy – Oil & Gas industry. Click here to see APA's Stability, Growth, and Sentiment ratings.
Bottom Line
In addition to the fundamentals discussed above, an earlier-than-expected return to growth for Europe, aided by an expedited reopening of the Chinese economy, is expected to keep demand steady.
Therefore, it could be wise to capitalize on the stock's momentum.
How Does APA Corporation (APA) Stack up Against Its Peers?
Overall, APA is rated C (Neutral) in our proprietary rating system. Therefore, you may want to consider these other stocks within the Energy- Oil & Gas industry with an A (Strong Buy) rating: Marathon Petroleum Corporation (MPC), Valero Energy Corporation (VLO), and Unit Corporation (UNTC).
What To Do Next?
Get your hands on this special report:
What gives these stocks the right stuff to become big winners, even in this brutal stock market?
First, because they are all low-priced companies with the most upside potential in today's volatile markets.
But even more important is that they are all top Buy rated stocks according to our coveted POWR Ratings system, and they excel in key areas of growth, sentiment and momentum.
Click below now to see these 3 exciting stocks that could double or more in the year ahead.
---
APA shares were trading at $40.25 per share on Monday afternoon, down $0.90 (-2.19%). Year-to-date, APA has declined -13.29%, versus a 5.90% rise in the benchmark S&P 500 index during the same period.
About the Author: Santanu Roy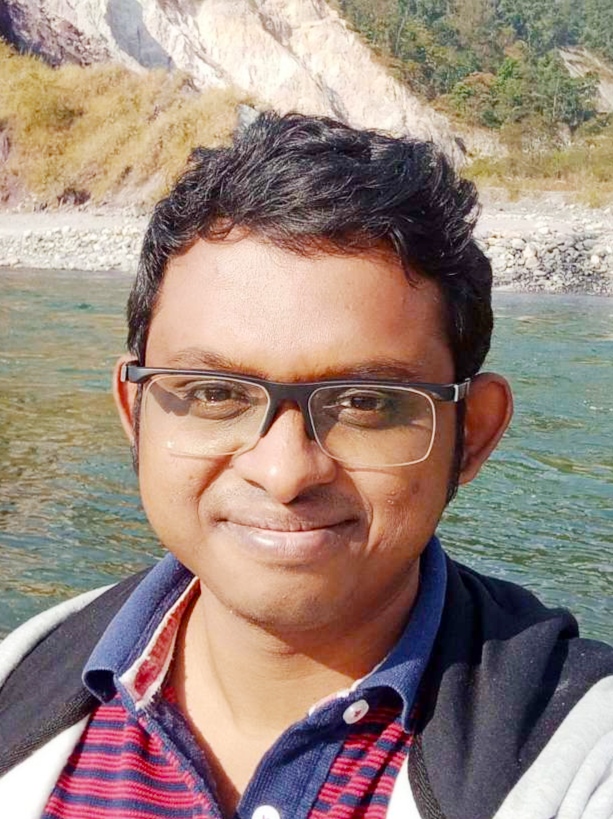 Having been fascinated by the traditional and evolving factors that affect investment decisions, Santanu decided to pursue a career as an investment analyst. Prior to his switch to investment research, he was a process associate at Cognizant. With a master's degree in business administration and a fundamental approach to analyzing businesses, he aims to help retail investors identify the best long-term investment opportunities. More...
More Resources for the Stocks in this Article