Last week we released our highly anticipated special report: 9 "Must Own" Growth Stocks for 2020.
As implied by the title of the report, these are the growth stocks we see with the most upside potential for the year ahead. Today we will feature 3 of the stocks in the report that are all leaders from different areas of the online world.
Alibaba (BABA)
Let's start with the easiest pick…Alibaba. For every reason that you have admired the US based FANG stocks, that is exactly why you should appreciate the upside potential for this Chinese ecommerce giant.
The beauty is that the long term growth potential may even be greater than the FANG stocks given the still large percentage of the Chinese population that is not yet online. Plus BABA has aspirations to go beyond their native borders to provide ecommerce and cloud services in other expanding parts of the globe.
When you add it altogether you understand why analysts expect them to achieve 26% annual earnings growth into the future. But given the average earnings beat of 18% the past four quarters, then it says that growth may be even better than expected.
For all these reasons and more Alibaba needs to be part of any list of growth stocks to own for 2020. And that is also why it is one of the stocks in the Reitmeister Total Return portfolio.
There are a lot of players in this space to cut the cable chord to enjoy online media and entertainment. Few companies are emerging as clear favorites more than Roku which is why shares are up almost 300% in 2019. The reason for the success is that the company keeps crushing it come earnings season.
As you might appreciate, expectations are very high for this firm. Yet quarter after quarter they keep blowing away these lofty expectations with even more impressive results. Just like the 74% upside surprise in Q3 2019.
This has analysts giddy about improvements in their revenue and earnings picture into 2020 and beyond where ROKU is expected to achieve 39% annual growth. Yes, that is the most impressive growth forecast in this report.
As stated in the introduction, growth stocks are some of the most dangerous investments. That's because they usually have lofty valuations given their hefty growth outlook. But once that party ends the stock price implodes. Right now ROKU shows no signs of slowing and continues to provide growth investors a very attractive option coming into 2020.
I remember thinking that Pandora was the cat's pajama's when it came to playing music on my computer at work. Then folks kept pushing me to try Spotify. I resisted for literally years because…how could it be better?
The answer is that Spotify is a lot better…eons better…galaxies better.
To have virtually every artist, every album, every song at your disposal is an incredible concept. I clearly am not the only one who got the memo as Spotify has been enjoying meteoric growth with even more forecasted into the future. That is especially true after their latest 84% earnings beat that has sped up the timetable for when they become profitable.
Analysts have seized this opportunity to one up the other with ever increasing target prices. While shares are under $150 at the time of this report, seven analysts have come out with target prices north of $180. The most impressive of which is the $200 target placed on shares by the 5 Star analyst from Monness, Brian White.
If you are going to put together a playlist of your favorite growth stocks for 2020…then please consider adding Spotify to that collection.
What's Next?
Again, these were just 3 of the 9 "must own" growth stocks featured in our recently released special report. Get your free copy here.
POWR Trends
If you are serious about finding the next superstar growth stocks that provide extraordinary profits, then you will want to learn more about the POWR Trends service here:
https://report.stocknews.com/powr-trends/
---
BABA shares closed at $204.91 on Friday, up $0.41 (+0.20%). Year-to-date, BABA has gained 49.49%, versus a 28.74% rise in the benchmark S&P 500 index during the same period.
About the Author: Steve Reitmeister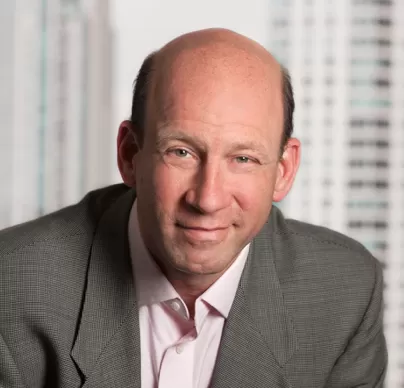 Steve is better known to the StockNews audience as "Reity". Not only is he the CEO of the firm, but he also shares his 40 years of investment experience in the Reitmeister Total Return portfolio. Learn more about Reity's background, along with links to his most recent articles and stock picks. More...
More Resources for the Stocks in this Article