As we end November and Thanksgiving is now in the rearview, many businesses are gearing up for the holidays. Even though we are past Black Friday and Cyber Monday, there's plenty of shopping left, especially for consumers that like to wait until the week before Christmas. In fact, a lot of businesses count on the holidays for a huge revenue boost.
This is especially true of consumer companies. While consumer businesses typically see steady sales over the course of the year, they really count on the holidays to boost their profits. This year is expected to be no different. If you think of gifts that people really want, aside from the latest tech device, its products like fragrances, apparel, and jewelry.
These are the types of gifts that fit perfectly in stockings. And the companies that sell these gifts can also make great investments, especially if they're ranked highly in our POWR Ratings system. This is why I think investors should consider consumer stocks such as Coty Inc. (COTY), PVH Corp. (PVH), and Signet Jewelers (SIG), which should see a boost this month.
Coty Inc. (COTY)
COTY is a global beauty company that sells fragrances, color cosmetics, and skin and body care. The company licenses brands such as Calvin Klein, Hugo Boss, Gucci, Burberry, and Davidoff for its prestige portfolio. CoverGirl, Max Factor, Rimmel, Sally Hansen, and Kylie are its most popular color cosmetic brands.
The firm also holds a 40% stake in salon and retail hair care businesses such as Wella, Clairol, OPI, and ghd. COTY had a strong 2022 first quarter where earnings jumped 700% year over year. The company is performing especially well in its Prestige and Consumer Beauty segments. It is also gaining from both brick-and-mortar and e-commerce sales. Its recent cost-cutting initiatives are also driving bottom line growth.
COTY has an overall grade of B, which translates into a Buy rating in our POWR Ratings system. The company has a Growth Grade of A as EBITDA has grown 18.2% per year over the past five years. Analysts expect earnings to surge 2,400% this year. COTY also has a Sentiment Grade of B as it is well-liked by Wall Street analysts.
Based on its average analyst price target, the stock has an upside of almost 30%. We also provide Value, Momentum, Stability, and Quality grades for COTY, which you can find here. COTY is ranked #40 in the A-rated Fashion & Luxury industry. For more top stocks in this industry, click here.
PVH Corp. (PVH)
PVH designs and markets branded apparel in more than 40 countries. Its key fashion categories include men's dress shirts, ties, sportswear, underwear, and jeans. The company's leading designer brands, Calvin Klein and Tommy Hilfiger generate nearly all its revenue. PVH distributes its clothing wholesale to retailers and through company-owned stores.
The company has been benefiting from the massive demand for Calvin Klein and Tommy Hilfiger apparel. PVH is also seeing strong growth in its international segment, especially in Europe. But e-commerce sales are driving much of its recent growth momentum as more consumers order online. Management's investments in omnichannel capabilities, including expanding its direct-to-consumer digital business, should continue this momentum.
PVH has an overall grade of B and a Buy rating in our POWR Ratings system. The company has a Growth Grade of A as earnings are expected to soar 618.4% year over year in the current quarter and 542.1% for the year. PVH also has a Value Grade of B, which isn't surprising with a forward P/E of 11.10. The company also has a price to sales ratio of 0.9 and a price to book of 1.5, both of which were below the industry averages.
For the rest of PVH's grades (Momentum, Stability, Sentiment, and Quality), click here. PVH is ranked #13 in the A-rated Fashion & Luxury industry.
Signet Jewelers (SIG)
SIG is a retailer of diamond jewelry. Its merchandise mix includes bridal, fashion, watches, and more. Its North American segment includes legacy Sterling and Zale brands. Its U.S. stores are typically in malls, while Canadian stores operate under the Peoples Jewellers and Mappins Jewellers brands. Its bridal category includes engagement, wedding, and anniversary purchases.
Like PVH, SIG is also gaining strength in its e-commerce business, plus its Inspiring Brilliance strategy. This strategy focuses on expanding its big banners, boosting its service revenues, and broadening its Accessible Luxury and Value segments. SIG is also on track with increasing its savings and strategic growth initiatives.
SIG has an overall grade of A, translating into a Strong Buy rating. The company has a Growth Grade of A as sales rose 34.1% over the past year, while EBITDA soared 478.5% over the same period. Plus, analysts expect earnings to increase 20.6% per year over the next five years. SIG also has a Momentum Grade of A due to strong near and long-term performance.
The stock is up over 10% in the last month and 261% for the year. To access all of SIG's grades, including Value, Stability, Sentiment, and Quality, click here. SIG is ranked #10 in the Fashion & Luxury industry.
Discover Today's Best Value Stocks
This article was written by David Cohne, Chief Value Strategist for StockNews.com. David has helped investors find the most profitable stocks for over 20 years.
If you would like to see more of his best value stock ideas, then click the link below.
See David Cohne's Favorite Value Stocks
---
COTY shares were unchanged in after-hours trading Tuesday. Year-to-date, COTY has gained 38.60%, versus a 23.04% rise in the benchmark S&P 500 index during the same period.
About the Author: David Cohne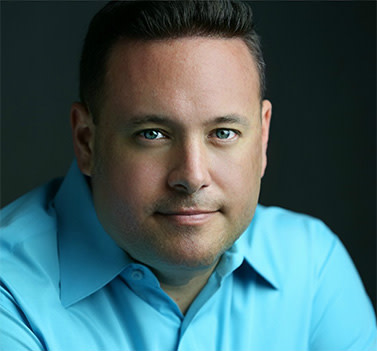 David Cohne has 20 years of experience as an investment analyst and writer. Prior to StockNews, David spent eleven years as a consultant providing outsourced investment research and content to financial services companies, hedge funds, and online publications. David enjoys researching and writing about stocks and the markets. He takes a fundamental quantitative approach in evaluating stocks for readers. More...
More Resources for the Stocks in this Article