Blank check company Digital World Acquisition Corp. (DWAC) has no revenue history but incurred massive losses. The stock has been on a downward trajectory since 2021 when it announced a merger with former president Trump's media company. The SEC and other regulators have been investigating the proposed merger for potential securities violations.
Recently, Trump has faced more legal issues over alleged payment to adult star Stormy Daniels. After the former president's indictment, DWAC will likely remain a poor performer and should be avoided now due to its fundamental weakness and bleak growth outlook. In this article, I have discussed several reasons why investing in this stock could be risky.
With a $479.27 million market cap, DWAC is a special purpose acquisition company (SPAC) that focuses on effecting a merger, capital stock exchange, asset acquisition, stock purchase, reorganization, or related business combination with one or more businesses. The company intends to identify tech-focused companies in the SaaS and technology, or fintech and financial services sector in the U.S.
In the first week of April 2023, former president Donald Trump faced imminent arrest on charges stemming from an investigation into a $130,000 payment made to silence porn star Stormy Daniels before the 2016 election.
The news of Donald Trump's indictment was extremely bearish for DWAC. In October 2021, the former president's newly formed media company, Trump Media & Technology Group (TMTG), announced a deal to go public by merging with DWAC. Since then, the deal has been in doubt amid investigations by the Justice Department and the Securities and Exchange (SEC) Commission, delaying its closing.
Late in 2022, shareholders approved the extension of the deadline for closing the deal to September this year. Around that time, DWAC's chief financial officer and two independent directors took an exit from the company.
Challenges for DWAC and TMTG, which operates the free-speech social media platform Truth Social, continued in 2023. Several controversies surrounding Trump, which are damaging his credibility or the desire of people to use a social media platform associated with him, would adversely affect TMTG's results of operations and the outcome of the proposed business combination.
Shares of DWAC have declined 43.5% in price over the past six months and 70.5% over the past year to close the last trading session at $12.88.
Here are the factors that could affect DWAC's performance in the upcoming months:
Disappointing Financials
For the year that ended December 31, 2022, the company's formation and operating costs increased 1,435.7% year-over-year to $18.30 million. Its loss before income taxes worsened by 928.7% from the prior year to $14.24 million. The company's net loss widened 999.4% year-over-year to $15.22 million.
In addition, DWAC's net loss per share per Class A common stock narrowed by 412.5% from the previous year to $0.41. As of December 31, 2022, the company's cash was $989, compared to $327,731 as of December 31, 2021. Also, its total liabilities were $32.54 million, compared to $10.75 million as of December 31, 2021.
Troubled Business Combination
On October 20, 2021, DWAC and Donald Trump's Trump Media & Technology Group (TMTG) entered into a definitive merger agreement, providing for a business combination that would result in TMTG becoming a publicly listed company, subject to regulatory and stockholder approval. The merged company was named TRUTH Social.
At that time, Patrick Orlando, DWAC's former Chairman and CEO, commented, "Our focus on delivering public shareholder value drives our decision-making and by accepting these commitments for a strategic infusion of growth capital, we believe the combined company can grow on an incredibly strong foundation."
"The liquidity that will be provided to the combined company balance sheet, in excess of the up to $293 million (less expenses) that DWAC may provide, should fortify the strategic positioning of TMTG. I am confident that TMTG can effectively deploy this capital to accelerate and strengthen the execution of its business, including by continuing to attract top talent, hire top technology providers, and roll out significant advertising and business development campaigns," he added.
However, the deal has been facing severe scrutiny. The SEC and other regulators have investigated alleged trading irregularities on claims that the SPAC has misled several investors.
SEC Probe and Lawsuits
The New York Times published an article titled "Trump's $300 Million SPAC Deal May Have Skirted Securities Laws." The article highlights how DWAC has not included any discussions between its executives and Donald Trump in its securities filings. These conversations may have violated federal securities laws, prohibiting SPACs from planning mergers, thereby drawing intense scrutiny from the SEC.
DWAC stated in a filing that the company received a document request and subpoena from the SEC seeking various documents and information regarding its trading procedures and policies, meetings of the Digital World board of directors, communications relating to TMTG, and investor meetings and agreements.
The disclosure came after Sen. Elizabeth Warren asked the SEC to conduct the probe. Warren noted that DWAC "may have committed securities violations by holding private and undisclosed discussions about the merger as early as May 2021."
The Massachusetts Democrat added, "The reports about DWAC and Trump Media and Technology Group appear to be a textbook example of a SPAC misleading shareholders and the public about materially important information."
After the SEC probe was announced, Pomerantz LLP, a nationally recognized stockholder rights law firm, investigated claims against DWAC on behalf of Digital World stockholders. The law firm's investigation was concerned whether DWAC had violated the federal securities laws or engaged in other unlawful business practices.
POWR Ratings Reflect Bleak Prospects
DWAC's overall F rating translates to a Strong Sell in our proprietary POWR Ratings system. The POWR Ratings are calculated considering 118 distinct factors, with each factor weighted to an optimal degree.
Our proprietary rating system also evaluates each stock based on eight distinct categories. DWAC has an F grade for Growth, in sync with its poor financial performance. Also, the stock has a D grade for Stability. Its 24-month beta of 3.59 justifies its Stability grade.
DWAC has ranked last among 101 stocks in the D-rated Financial Services (Enterprise) industry.
Beyond what I have stated above, we have also given DWAC grades for Sentiment, Quality, Value, and Momentum. Get all DWAC ratings here.
Bottom Line
Successful completion of DWAC's merger with TMTG to form TRUTH Social positions the company for enhanced profitability and growth. But the company must clear up several hurdles as the SEC and other regulators have been investigating this proposed merger for potential securities frauds. DWAC got an extension till September this year to finish its business merger with TMTG.
For a company with no revenues, mounting losses, cash burn, and increasing liabilities remain primary concerns. The stock is currently trading below its 50-day and 200-day moving averages of $13.29 and $17.53, respectively, indicating a downtrend. Following business partner Trump's alleged role in porn start hush money payment, we think avoiding this fundamentally weak stock could be wise now.
Stocks to Consider Instead of Digital World Acquisition Corp. (DWAC)
The odds of DWAC outperforming in the weeks and months ahead are significantly compromised. However, there are many industry peers with impressive POWR Ratings. So, consider these three stocks rated A (Strong Buy) or B (Buy) from the Financial Services (Enterprise) industry instead:
Jiayin Group Inc. (JFIN)
CPI Card Group Inc. (PMTS)
Medallion Financial Corp. (MFIN)
Discover 10 widely held stocks that our proprietary model shows have tremendous downside potential. Please make sure none of these "death trap" stocks are lurking in your portfolio:
Want More Great Investing Ideas?
---
DWAC shares were trading at $12.86 per share on Thursday morning, down $0.02 (-0.16%). Year-to-date, DWAC has declined -14.27%, versus a 9.76% rise in the benchmark S&P 500 index during the same period.
About the Author: Mangeet Kaur Bouns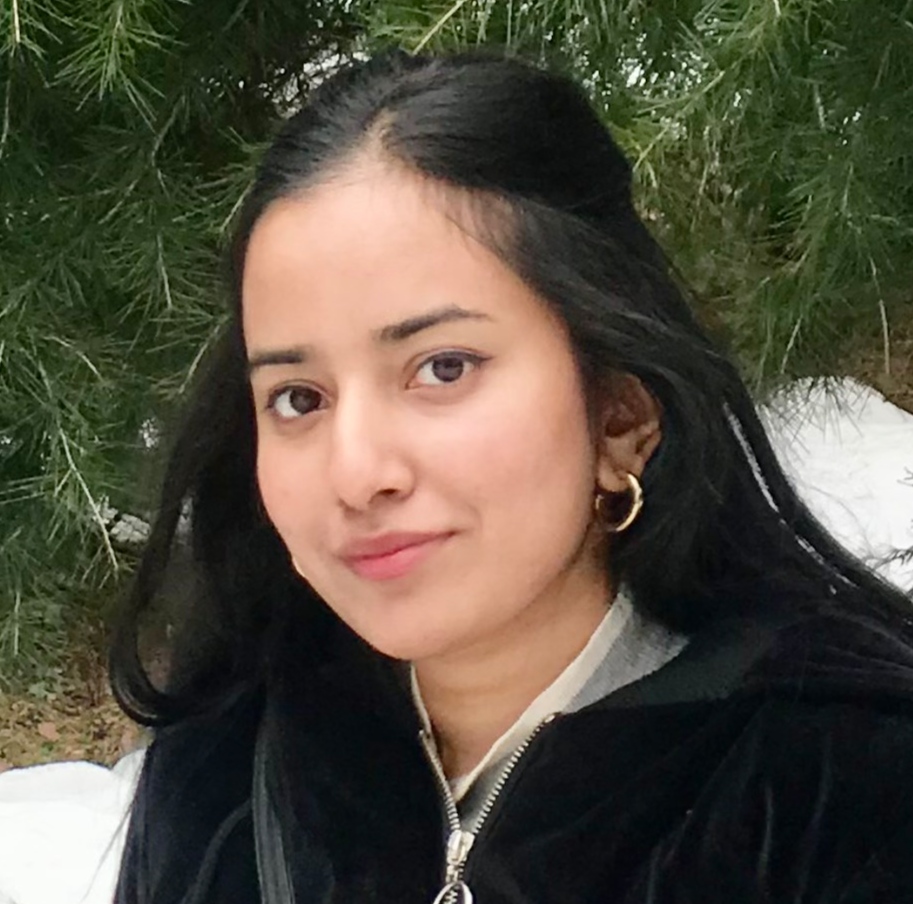 Mangeet's keen interest in the stock market led her to become an investment researcher and financial journalist. Using her fundamental approach to analyzing stocks, Mangeet's looks to help retail investors understand the underlying factors before making investment decisions. More...
More Resources for the Stocks in this Article