As the shift to hybrid working gains momentum, organizations have grown increasingly concerned about the risk posed by the deployment of cloud solutions and the proliferation of cyber threats. Adding to the worse, according to Cybersecurity Ventures, global cybercrime costs will grow 15% year-over-year, reaching $10.5 trillion by 2025.
Considering the surging need for security solutions, fundamentally sound cybersecurity stocks Fortinet, Inc. (FTNT), Check Point Software Technologies Ltd. (CHKP), and Trend Micro Incorporated (TMICY) could be ideal additions to your portfolio. Backed by innovative solutions and solid growth, these companies are poised to stay afloat during uncertain times.
According to FTNT's global 2023 State of Operational Technology and Cybersecurity report, three-fourths of OT organizations experienced at least one intrusion in the last year, with malware (56%) and phishing (49%) being the most common type. So far this year, nearly 32% of respondents indicated that both IT and OT systems were impacted by a cyberattack, up from 21% last year.
The global ransomware threat remains at peak levels, with the volume of attacks reaching its record highs with 352 attacks in April, as per the latest analysis from NCC Group's Global Threat Intelligence team.
With growing concerns about a rapidly evolving threat landscape, 91% of organizations in an FTNT survey reported plans to increase security budgets in the next year. Meanwhile, the cybersecurity market's revenues are projected to reach $173.50 billion in 2023.
In addition, the global cybersecurity market is projected to grow at a CAGR of 12.3% from 2023 to 2030. Given the industry's promising growth prospects, adding quality security stocks FTNT, CHKP, and TMICY to your portfolio could be wise.
Fortinet, Inc. (FTNT)
FTNT offers comprehensive, integrated, and automated cybersecurity solutions internationally. It sells FortiGate hardware and software licenses, which enable a range of networking and security features. It also provides security subscriptions, technical support, and training services.
On April 4, FTNT unveiled new real-time response and automation capabilities across its Security Fabric to improve efficacy, increase effectiveness, and accelerate the time to resolution of sophisticated attacks.
With 75% of organizations pursuing security vendor consolidation, this enhanced solution would enable advanced threat prevention and coordinated response for a self-defending ecosystem across networks, endpoints, and clouds.
On March 1, the company introduced new specialized products and services for operational technology environments as an expansion of the Fortinet Security Fabric for OT. These new offerings extend and reinforce FTNT's commitment to decreasing cybersecurity risk for cyber-physical and industrial control systems.
On February 6, FTNT unveiled a new ASIC technology FortiSP5 to accelerate the convergence of networking and security across every network edge. The new introductions are expected to reap significant gains for the company.
For the fiscal first quarter that ended March 31, 2023, FTNT's total revenue increased 32.2% year-over-year to $1.26 billion. Its non-GAAP operating income rose 58.9% from the prior-year quarter to $334 million.
Non-GAAP net income attributable to FTNT and non-GAAP net income per share attributable to FTNT came in at $269.70 million and $0.34, up 73.9% and 78.9% from the prior-year period, respectively.
Analysts expect FTNT's EPS and revenues to increase 42.8% and 26.4% year-over-year to $0.34 and $1.30 billion, respectively, for the fiscal second quarter (ending June 30, 2023). Moreover, it surpassed the consensus EPS estimates in each of the trailing four quarters, which is impressive.
The stock has gained 36.2% year to date to close the last trading session at $66.59.
FTNT's POWR Ratings reflect its solid prospects. It has an overall rating of B, which equates to Buy in our proprietary rating system. The POWR Ratings are calculated by considering 118 different factors, with each factor weighted to an optimal degree.
It has an A grade for Sentiment and Quality and a B for Growth. The stock is ranked first of 21 stocks in the Software – Security industry. Click here to see the other ratings of FTNT for Value, Momentum, and Stability.
Check Point Software Technologies Ltd. (CHKP)
CHKP provides cybersecurity solutions to corporate enterprises and governments globally. It offers network security, endpoint security, data security, and management solutions to enterprises, service providers, Small and Medium-Sized Businesses (SMBs), and consumers.
On March 15, CHKP introduced an all-encompassing security solution Infinity Global Services, which would empower organizations to fortify their systems for end-to-end cyber resilience. The new offering is designed to enhance cybersecurity practices and controls to help prevent advanced cyber threats and offset the cyber security skills gap.
Such capability is expected to attract robust demand and boost the company's revenues.
On February 15, the company launched Check Point Infinity Spark, a threat prevention solution that delivers industry-leading AI security and integrated connectivity to SMBs. With a 99.7% malware catch rate, it offers threat prevention across networks, email, office, endpoint, and mobile devices, in one simple platform.
As SMBs adapt to the hybrid working model, this solution should be able to address the need for full coverage protection while improving employee productivity.
In the fiscal first quarter (ended March 31, 2023), CHKP's total revenues increased 4.3% year-over-year to $566.20 million. The company's non-GAAP operating income amounted to $238.40 million, while its non-GAAP net income increased 7% year-over-year to $217.90 million. Also, its non-GAAP EPS came in at $1.80, representing a 14.6% year-over-year improvement.
The consensus EPS estimate of $1.89 for the fiscal second quarter (ended June 30, 2023) represents a 15.5% improvement year-over-year. The consensus revenue estimate of $589.26 million for the current quarter indicates a 3.2% increase from the same period in the prior year.
The company has an excellent earnings surprise history, surpassing the consensus EPS estimates in each of the trailing four quarters. Over the past nine months, the stock has gained marginally to close the last trading session at $123.64.
CHKP's strong fundamentals are reflected in its POWR Ratings. The company has an overall B rating, which translates to Buy in our proprietary rating system. It has an A grade for Quality. It is ranked #3 within the same industry.
Click here to see the additional ratings for CHKP (Growth, Value, Momentum, Stability, and Sentiment).
Trend Micro Incorporated (TMICY)
Headquartered in Japan, TMICY is engaged in the development and sale of computer security products and related services. It offers hybrid cloud security solutions, cloud migration, network defense, security for small and medium-sized enterprises, endpoint security, and 5G security solutions.
Last month, the company completed its Risk to Resilience world tour in cities across Southeast Asia, unveiling new perspectives and key approaches for organizations to achieve long-term cyber resilience with a proactive risk-based approach to cybersecurity. This tour enables TMICY to connect to a vast customer base in the industry, which could help fuel the demand for its solutions.
On February 22, TMICY announced the acquisition of Anlyz, a leading Security Operations Center (SOC) technology provider. With this acquisition, the company would extend its orchestration, automation, and integration capabilities and allow enterprises and Managed Security Service Providers (MSSPs) to improve operational efficiencies, cost-effectiveness, and security outcomes.
In the fiscal first quarter that ended on March 31, 2023, TMICY's net sales increased 16.4% year-over-year to ¥58.70 billion ($422.88 million). Its gross profit increased 16.4% from the year-ago value to ¥44.31 billion ($319.17 million).
Its attributable net income amounted to ¥6.37 billion ($45.92 million) and ¥45.82 per share, respectively. During the same period, its total current liabilities came in at ¥231.08 billion ($1.66 billion) compared to ¥232.29 billion ($1.67 billion) for the period that ended December 31, 2022.
For the current quarter (ending June 2023), TMICY's revenue is expected to increase 7.6% year-over-year to $437.07 million. In addition, Street expects the company's EPS to rise at a 12.1% CAGR over the next five years. It surpassed the revenue estimates in three of the trailing four quarters, which is impressive.
Shares of TMICY rose marginally year-to-date to close the last trading session at $46.78.
TMICY has an overall rating of B, which translates to Buy in our proprietary rating system. It also has an A grade for Stability and a B for Value and Quality. In the same industry, it is ranked #2 of 21 stocks.
To see the other ratings of TMICY for Growth, Momentum, and Sentiment, click here.
What To Do Next?
Get your hands on this special report with 3 low priced companies with tremendous upside potential even in today's volatile markets:
3 Stocks to DOUBLE This Year >
---
FTNT shares were trading at $66.45 per share on Thursday morning, down $0.14 (-0.21%). Year-to-date, FTNT has gained 35.92%, versus a 8.45% rise in the benchmark S&P 500 index during the same period.
About the Author: Shweta Kumari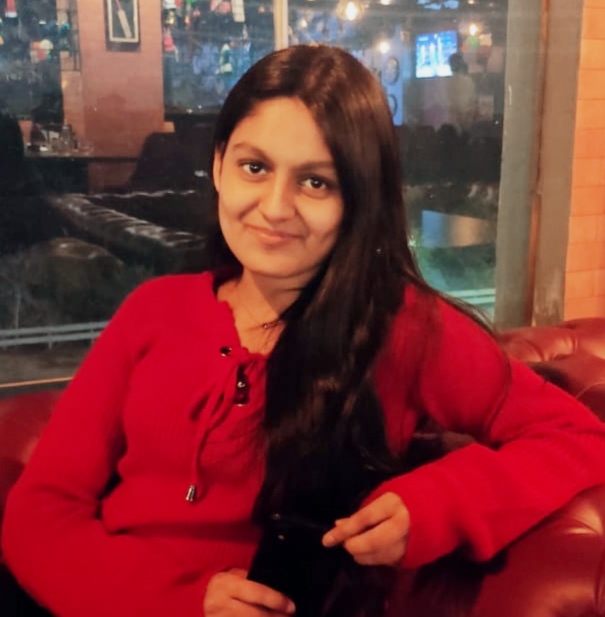 Shweta's profound interest in financial research and quantitative analysis led her to pursue a career as an investment analyst. She uses her knowledge to help retail investors make educated investment decisions. More...
More Resources for the Stocks in this Article