Johnson & Johnson (JNJ), Amgen (AMGN) and AbbVie (ABBV) are healthcare sector leaders with their company specific transformative catalysts in the fray. All three stocks are rated a strong buy by the propriety POWR Rating, ranking above the 95th percentile. In the backdrop, the JNJ, AMGN and ABBV offer deep value and stability via high free cash flows and dividend yields of 2.91%, 3.25% and 3.85%, respectively.
Each of the three healthcare stocks are rated as an "A" (Strong Buy) by the POWR Rating system. Each offers unique value propositions that we will explore further below.
Johnson & Johnson (JNJ)
JNJ has been mired in its ongoing talc litigation. However, the company has agreed to pay $8.9 billion to resolve the tens of thousands of lawsuits alleging that talc-based products caused cancer. Meanwhile, JNJ is decoupling its businesses to unlock value via the spinoff of its consumer products business, Kenvue (KVUE) to sharpen its focus on medical devices and pharmaceuticals businesses.
JNJ is aiming to streamline its businesses by splitting off the consumer health business to realign the future focus on its larger medical devices and pharmaceuticals businesses. Decoupling the consumer health business will allow its faster growing businesses to reach their true growth rate and autonomy from its legacy slower growing business. This move will aim to accelerate growth and unlock shareholder value.
The consumer health business is unrelated in many ways to Johnson & Johnson's medical devices and pharmaceuticals businesses that focuses on immunology, cardiovascular and metabolic diseases and orthopedic, surgical and eye-care markets, respectively. By decoupling these businesses, investors have the potential to capitalize on the value creation of these two independent companies with their unique end market focus and growth.
JNJ has poured tens of thousands of talc related lawsuits into a subsidiary called LTL Management LLC, which filed for bankruptcy protection. LTL Management LLC houses all JNJ's talc-based lawsuits, segregating these growing liabilities into this subsidiary. The company's costs defending all these cases had reached $4.5 billion per the bankruptcy-court filings.
Amgen (AMGN)
AMGN is on the cusp of closing its $27.8 billion acquisition and integration of Horizon Therapeutics to penetrate deeper into rare disease treatments. Horizon develops treatments for rare, autoimmune and severe inflammatory diseases. This acquisition will allow Amgen to build its portfolio of rare-disease treatments.
Horizon's best-seller, Tepezza, is only approved in the United States and treats eye bulging and double vision from thyroid eye disease. U.S. regulators approved Tepezza as the first treatment for thyroid eye disease. Tepezza's sales were $1.67 billion in 2021 or roughly half of the company's total sales of $3.23 billion. Horizon also makes Krystexxa for uncontrolled gout which brought in $565 million in 2021.
The FDA gave Tepezza "orphan drug" status, which comes with financial incentives, longer exclusively windows and exclusive marketing, benefits that are intended to encourage drugmakers to develop rare disease treatments. The FTC has allowed Amgen to move forward with acquisition after a previous attempt to block the deal.
This acquisition provides Amgen with approved drugs experiencing rapid growth with international adoption still to come and access to a deep pipeline of orphan drugs to dive deeper in the rare disease space for long-term growth verticals.
AbbVie (ABBV)
ABBV recently announced its top-line results from a phase 3 clinical trial evaluating risankizumab (marketed name Skyrizi), to treat patients with moderately to severely active Crohn's disease met all primary and secondary endpoints. Crohn's disease is a chronic, systemic disease that manifests as inflammation within the gastrointestinal tract, causing persistent diarrhea and abdominal pain. It is a progressive disease, meaning it gets worse over time in a substantial proportion of patients or may develop complications that require urgent medical care, including surgery. Because the signs and symptoms of Crohn's disease are unpredictable, it causes a significant burden on people living with the disease—not only physically, but also emotionally and economically.     
Crohn's is a largely unmet medical condition affecting millions of people worldwide. Skyrizi, an already approved therapeutic, may undergo label expansion, and allow for a Crohn's disease treatment option. Q2 global Skyrizi sales generated $1.88 billion, and these new data may serve as a sales catalyst in the near term.
In all, ABBV has a deep, diversified portfolio with numerous growth verticals via Immunology, Hematologic Oncology, Neuroscience and Aesthetics with durable growth revenue streams.
Summary
The proprietary POWR Rating system places JNJ, AMGN and ABBV in the 95th percentile with a Strong Buy. JNJ is unlocking shareholder value via the decoupling of its slower growing consumer products business and focusing on its faster growing medical devices and pharmaceuticals businesses. All the talc-based litigation may be behind the company with the proposed settlement. AMGN is on the cusp of a potential transformative acquisition of Horizon Therapeutics to drive deeper into the rare disease space while picking up already approved therapies with a run rate of over $3 billion per year. ABBV is undergoing potential label expansion of its widely successful Skyrizi for a Cronh's indication.
These are near term company-specific catalysts with ~3% dividend yields in stable, high-value companies with high free cash flows.
What To Do Next?
Get your hands on this special report with 3 low priced companies with tremendous upside potential even in today's volatile markets:
3 Stocks to DOUBLE This Year >
Want More Great Investing Ideas?
---
JNJ shares were trading at $162.90 per share on Monday afternoon, up $1.45 (+0.90%). Year-to-date, JNJ has declined -5.74%, versus a 17.14% rise in the benchmark S&P 500 index during the same period.
About the Author: Noah Kiedrowski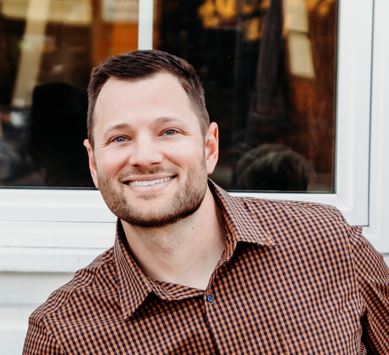 Noah Kiedrowski is the Founder of Stock Options Dad LLC - A Registered Investment Adviser (RIA) firm where he shares his alternative investment approach to growth and long-term capital appreciation via a blended portfolio strategy using risk-defined options, long-term stock holdings and dynamic cash positioning. Learn more about Noah's background along with his most recent articles and stock picks. More...
More Resources for the Stocks in this Article