In this article, I have evaluated two leading tech stocks, Switzerland-based Logitech International S.A. (LOGI) and GoPro, Inc. (GPRO), to determine the better investment. Based on a fundamental comparison of these stocks, LOGI appears to be the better pick for reasons explained throughout this article.
The tech hardware market is experiencing growth due to increased enterprise use for daily operations, rising adoption of process automation across sectors, and the expansion of personal computer usage for activities like gaming.
Projections indicate that the computer hardware market will achieve a CAGR of 6.6%, reaching $909.80 billion by 2027.
Furthermore, the growing reliance on digitization, aided by changing lifestyles and technological innovation, is expected to enhance the tech accessories market growth significantly. The industry is also expected to evolve with innovative features like wireless technology, RGB lights, and programmable buttons in products like wireless mice.
The PC accessories market is estimated at $24.60 billion in 2023 and is expected to reach $43.61 billion by 2028, growing at a CAGR of 12.1%.
In terms of price performance, LOGI is the clear winner. LOGI has gained 5%, while GPRO declined 14.3% over the past month. Moreover, GPRO has plummeted 42.3% over the past year, while LOGI climbed 40%. Also, GPRO has plunged 31.3% year-to-date compared to LOGI's 13.7% surge.
Here is why I think LOGI is the better buy:
Recent Developments
On September 6, 2023, LOGI announced the addition of EPICBOOM to its lineup of beloved portable Bluetooth® speakers, made of 100% post-consumer recycled polyester fabric and a minimum of 59% post-consumer recycled plastic.
Moreover, on July 18, LOGI acquired Loupedeck, a Helsinki-based creator of custom consoles and software designed to make the creative process faster and more intuitive for streamers, creators, and gamers.
On September 6, GPRO unveiled the HERO12 Black camera, priced at $399.99, offering extended battery life, impressive HDR video in 5.3K and 4K resolutions, Bluetooth audio support, improved HyperSmooth 6.0 video stabilization, and various new features for both beginners and professionals.
Recent Financial Results
For the fiscal first quarter ended June 30, 2023, LOGI's net sales amounted to $974.50 million. Its non-GAAP gross profit stood at $380.20 million. The company's non-GAAP net income and EPS came in at $103.40 million and $0.65.
In contrast, GPRO's revenue decreased 3.9% year-over-year to $241.02 million in the second quarter that ended June 30, 2023. Its non-GAAP net loss and non-GAAP loss per share came in at $11.29 million and $0.07, compared to a non-GAAP net income and non-GAAP net income per share of $12.79 million and $0.08 in the previous-year quarter, respectively.
Past And Expected Financial Performance
LOGI's revenue and EBITDA have grown at a CAGR of 11.70% and 10.6% over the past three years and 10.48% and 13.6% over the past five years. LOGI's EPS is expected to amount to $0.63 in the current quarter, $1.03 in the next quarter, and $2.93 in the current year. Its revenue is likely to be $965.98 million in the current quarter, $1.18 billion in the next quarter, and $4.05 billion in the current year.
On the other hand, over the past three years, GPRO's revenue rose at a CAGR of 4.5%. However, its revenue declined at a CAGR of 2% over the past five years. Analysts expect GPRO's EPS to amount to $0.02 in the current quarter, $0.05 in the next quarter, and negative $0.19 in the current year. Its revenue is expected to come at $281.48 million in the current quarter, $338.83 million in the next quarter, and $1.02 billion this year.
Valuation
In terms of forward EV/Sales, LOGI is currently trading at 2.29x, higher than GPRO, which is trading at 0.42x. Moreover, LOGI's forward P/S multiple of 2.76 is higher than GPRO's 0.51.
Thus, GPRO is relatively affordable.
Profitability
LOGI is more profitable, with trailing-12-month gross profit and EBITDA margins of 37.87% and 12.97% compared to GPRO's 34.22% and negative 1.98%.
In addition, LOGI's trailing-12-month ROCE, ROTC, and ROTA of 14.23%, 12.37%, and 9.59% are higher than GPRO's negative 4.57%, 2.31%, and 2.62% respectively.
POWR Ratings
LOGI has an overall rating of B, translating to a Buy in our proprietary POWR Ratings system. Conversely, GPRO has an overall rating of C, which equates to a Neutral. The POWR Ratings are calculated considering 118 different factors, with each factor weighted to an optimal degree.
Our proprietary rating system also evaluates each stock based on eight distinct categories. LOGI has an A grade in Quality. Its trailing-12-month asset turnover ratio of 1.20x is 94.2% higher than the 0.62 industry average. In contrast, GPRO has a B grade in Quality. Its trailing-12-month asset turnover ratio of 1.01x is 1.73% higher than the 1x industry average.
Moreover, LOGI has a C grade in Stability, in sync with its 24-month beta of 0.84. However, GPRO has a D grade in Stability, justified by its 24-month beta of 1.33.
Among the 42 stocks in the Technology – Hardware industry, LOGI is ranked #16, while GPRO is ranked #30.
Beyond what we've stated above, we have also rated both stocks for Value, Momentum, Growth, and Sentiment. Get all LOGI ratings here. Click here to view GPRO's ratings.
The Winner
There is a growing trend toward wireless environments in the next generation of PCs and consoles due to the growth of wireless peripherals, which is boosting the tech industry. Additionally, the tech accessories market, including innovative products like wireless mice, is set to flourish.
Prominent tech stocks GRPO and LOGI are positioned to benefit from the industry's promising growth prospects. However, LOGI's robust profitability and remarkable price performance make it a better buy than GPRO.
Our research shows that the odds of success increase when one invests in stocks with an overall rating of Strong Buy or Buy. View all the top-rated stocks in the Technology – Hardware industry here.
What To Do Next?
Get your hands on this special report with 3 low priced companies with tremendous upside potential even in today's volatile markets:
3 Stocks to DOUBLE This Year >
Want More Great Investing Ideas?
---
LOGI shares were trading at $70.64 per share on Tuesday morning, down $0.14 (-0.20%). Year-to-date, LOGI has gained 13.48%, versus a 17.89% rise in the benchmark S&P 500 index during the same period.
About the Author: Kritika Sarmah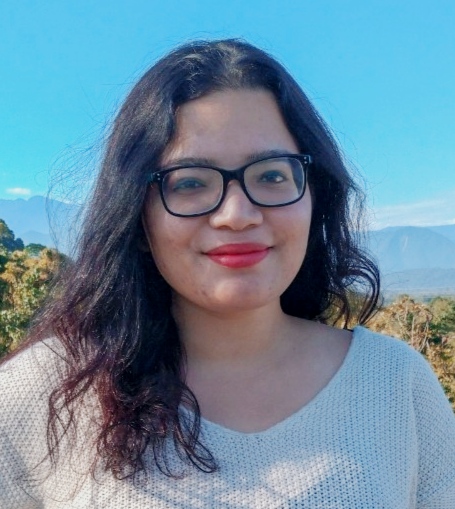 Her interest in risky instruments and passion for writing made Kritika an analyst and financial journalist. She earned her bachelor's degree in commerce and is currently pursuing the CFA program. With her fundamental approach, she aims to help investors identify untapped investment opportunities. More...
More Resources for the Stocks in this Article