Every market day by 6pm ET the new POWR Ratings come out. So I wanted to share some of this "hot off the presses" insights with these 3 standout tech stocks that were just upgraded to ratings of A – Strong Buy: Nvidia (NVDA), Broadcom (AVGO) and International Business Machines (IBM).
Yes, these are some high profile tech names, but they were not Strong Buys til this moment. So let's dig in and see what is new that would cause them to bubble up to the top…and why that should translate into share price outperformance going forward.
Nvidia (NVDA)
We all know that NVDA was THE stock to own back between 2015 and late 2018. It was on a non-stop run of tremendous beat and raise quarters that had shares become a 10 bagger in that four year stretch. But as they say "the bigger they are, the harder they fall".
Meaning that NVDA's last earnings report in 2018 was a grave disappointment that led to a massive reduction in earnings estimates and a share price that was nearly cut in half. Often when a company fall from such a great height it takes a while to rebuild trust with investors. In this case NVDA needed to produce three straight quarters of beats before investors started to trust them again and bid up shares.
The trust in NVDA is back…and then some. Shares have rallied 22% the past 3 months, 51% the past 6 months and 80% the past year. For as hot as shares have been of late there are still some top Wall Street analyst pounding the table for more. In fact, 5 analysts believe that $300 is the rightful destination for shares that gives ample reason to load up on Nvidia even now.
On the POWR Ratings front it truly is like a poker hand with 4 Aces. Meaning that NVDA sports A ratings across the board for Trade Grade, Buy & Hold Grade, Industry Rank and Peer Grade. Full NVDA ratings detail here.
Broadcom (AVGO)
AVGO is also a leader in chips like NVDA…just playing in different growth arenas like 5G and the Internet of Things. Often people think of AVGO's fortunes being linked to the iPhone. Certainly they are a main supplier to Apple, and they recently announced an impressive $15 billion deal…but gladly they have a much more diversified portfolio of clients.
The proof of that can be found here because for as inconsistent as the semiconductor industry normally is, Broadcom has carved a smoother path to consistent earnings growth. This has led to profits increasing 120% the past 5 years while the share price has more than doubled that impressive pace.
It's important to note that AVGO has recently opened its earnings kimono and investors were salivating over what they saw. This has AVGO pushing a new 52 week high (again), but many top Wall Street analysts believe there is more good times ahead. Most notable is the 5 Star analyst, Tristan Gerra, from Robert W. Baird who is pounding the table with a street high $400 target.
The POWR Ratings picture for AVGO is also impressive. It's A's across the board accept the Peer Grade is a more modest C. Don't let that throw you off the scent of a strong operational performer with still ample upside to fair value. Full AVGO ratings detail here.
International Business Machines (IBM)
IBM is by far the most surprising stock on the POWR Ratings upgrade list today.  Meaning we all assumed that IBM was a dinosaur that was on its way to going extinct. That explains why shares have fallen for 3 of the last 5 years. In fact, IBM is up a shockingly low 9.5% in that 5 years while AVGO is up 236% in that span.
So just as we were all about to write off IBM forever they had a truly surprising earnings announcement. Not just beating ever lowered expectations, but actually giving a glimmer of hope for renewed growth ahead led by their cloud business and promising expectations for the recent RedHat acquisition.
Yes, there have been false starts for IBM in the past, but this time around there is more meat to the story which is why their earnings estimates are on the ascent for the first time in over 5 years. Plus the tone of the analysts notes is decidedly more positive. The analyst at Credit Suisse is cheering for IBM the loudest with his $173 target price.
All this momentum is getting swept up in IBM's elevated POWR Ratings to Strong Buy that points to shares being quite timely in the short run. In the long run, if this earnings report does mark a true turnaround in their business, then it could be a great time for a new round of investors to get on board for continued outperformance ahead. Full IBM ratings detail here.
Want more great stock picks? Then check out these additional resources:
POWR Rating A (Strong Buy) Stocks
Reitmeister Total Return portfolio
---
NVDA shares . Year-to-date, NVDA has gained 5.38%, versus a 1.56% rise in the benchmark S&P 500 index during the same period.
About the Author: Steve Reitmeister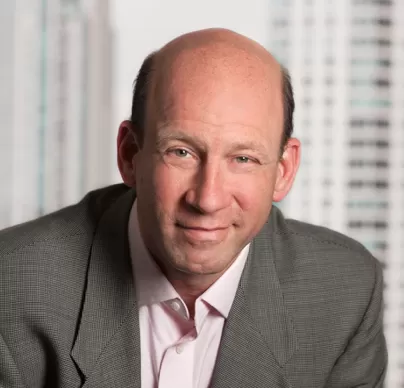 Steve is better known to the StockNews audience as "Reity". Not only is he the CEO of the firm, but he also shares his 40 years of investment experience in the Reitmeister Total Return portfolio. Learn more about Reity's background, along with links to his most recent articles and stock picks. More...
More Resources for the Stocks in this Article