Similarweb Ltd. (SMWB) and SEMrush Holdings, Inc. (SEMR) are two prominent players in the technology industry. SMWB provides website traffic solutions through AI-driven data analytics. SEMR operates as an online visibility management software as a service (SaaS) platform.
The software industry is expected to continue growing with the (at least in-part) continuation of remote working and the rising need for advanced software from several industries as part of their digital transformation. While many organizations are reopening their offices with the reopening of the economy, a portion of their workforce is still working remotely. This trend is expected to continue given the benefits of remote working. And, according to Grand View Research, the global business software and services market is expected to grow at an 11.3% CAGR from 2021 – 2028.
SEMR has gained 12.7% over the past month, while SMWB has returned 3.8%. But which of these two stocks is a better pick now? Let's find out.
Click here to check out our Software Industry Report for 2021
Latest Movements
On July 7, 2021, SMWB announced the availability of Similarweb digital insights in AWS Data Exchange, a service that makes it easy for millions of Amazon Web Services(AWS) customers to find, subscribe to, and use third-party data in the cloud. SMWB's datasets in AWS Data Exchange can benefit a wide range of organizations that are seeking to enhance their retail analytics suites and looking to enrich big data analysis with digital market intelligence.
On June 17, 2021, SEMR released a major update to its Backlinks Database and Backlinks Analytics tool for digital marketers. As a crucial element of a successful digital marketing strategy, SEMR's overhauled Backlinks database deploys a new data collection methodology that dramatically increases how fast new links are detected and reported. Based on the data from a test of 33,000 randomly sampled URLs, this tool outperforms its peers in the market.
Recent Financial Results
For its  fiscal first quarter ended March 31, 2021, SMWB's revenues increased 42.8% year-over-year to $29.1 million. The company's gross income was $23.13 million, up 49.8% from the prior-year period. However, SMWB's net loss is reported at $12.11 million for the quarter, which represents a 95.1% year-over-year rise. Its loss per share increased 73.3% year-over-year to $0.78. The company had $60.28 million in cash and short-term investments as of March 31, 2021.
For the first quarter, ended March 31, 2021, SEMR's net revenues came in at $40 million, which represents a 43.9% increase from the prior-year quarter. Its non-GAAP net income was $2.06 million, compared to a $1.73 million loss in the prior-year period. Its EPS came in at $0.01, compared to a $0.02 loss in the year-ago period.
Past and Expected Financial Performance
SMWB's revenue has grown 32.4% over the past year, and its  annual revenue is expected to increase 28.2% next year.
In comparison, SEMR's revenue has grown  35.6% over the past year. Analysts expect SEMR's annual revenue to increase 26.7% next year.
Profitability
SEMR's $137.09 million trailing-12-month revenue is 1.3 times SMWB's $102.30 million. However, SMWB is more profitable, with a 78%  gross profit margin  versus SEMR's 76.6%.
Valuation
In terms of trailing-12-month P/S, SEMR is currently trading at 14.01x, which is 336.4% higher than SMWB's.
So, SMWB is the more affordable stock here.
POWR Ratings
Both SEMR and SMWB have an overall C rating, which equates to Neutral in our proprietary POWR Ratings system. The POWR Ratings are calculated considering 118 different factors, each weighted to an optimal degree.
In terms of Quality, SMWB has been graded a C, which is in sync with its expected negative EBIT margin. However, SEMR's B grade for Quality reflects its higher-than-industry profitability ratios. SEMR has a 78% gross profit margin, which is 60.4% higher than the 48.6% industry average. SEMR also has an A grade for Sentiment, which is in sync with favorable analyst sentiment. In comparison, SMWB has a C grade for Sentiment.
Of the 132 stocks in the Software-Application industry, SEMR is ranked #56.
SMWB is ranked #10 of 43 stocks in the Internet-Services industry.
In addition to the POWR Ratings grades we've just highlighted, we've rated both SMWB and SEMR for Momentum, Stability, Value, and Growth. Click here to see the additional ratings for SMWB. Also, get all SEMR's ratings here.
The Winner
SWMB and SEMR are good long-term investments given the software industry's solid growth prospects. But given their weaker-than-industry financials, we think neither of them is a  good bet now.
Our research shows that the odds of success increase if one bet on stocks with an Overall POWR Rating of Buy or Strong Buy. Click here to learn about top-rated stocks in the Software-Application industry. Click here to learn about top-rated stocks in the Internet-Services industry.
Click here to check out our Software Industry Report for 2021
---
SEMR shares were trading at $19.53 per share on Thursday afternoon, down $0.63 (-3.13%). Year-to-date, SEMR has gained 74.06%, versus a 16.90% rise in the benchmark S&P 500 index during the same period.
About the Author: Ananyo Guha Niyogi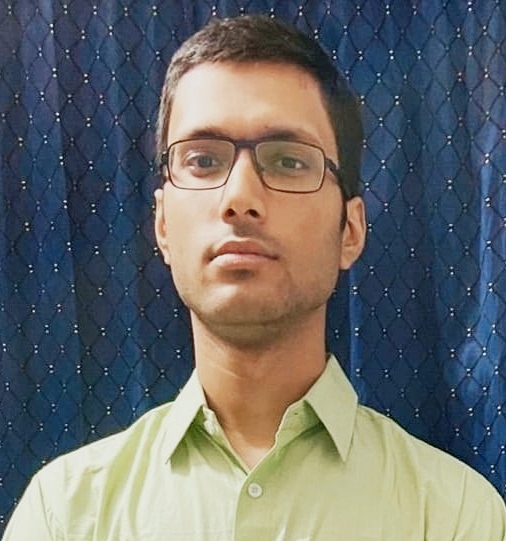 Ananyo's ardent interest in capital markets, wealth management, and financial regulatory issues, led him to a career as an investment analyst. His goal is to educate individual investors by making complex financial issues easy to understand. More...
More Resources for the Stocks in this Article