Yesterday, I explained the three most important facts about the latest Wuhan market crash.
Today, I want to help you potentially cash in on the market's latest freakout.
(Source: AZ quotes)
That's because, barring something like nuclear war (in which case we'll be too dead to care about our portfolios), every "crisis" is just another opportunity for smart long-term investors to lock in superior yields and fatter returns in the future.
(Source: Michael Batnick)
That's been true not just over the past decade, but since 1926.
Since 1926, which includes the Great Depression, stocks have averaged gains in 70% of 3-month periods and gone up 75% of years.
(Source: MarketWatch)
Epidemics are no more a reason to sell or market time than any other risk factor or "crisis" the media loves to hype.
(Source: Charlie Bilello)
In fact, when CNBC starts airing its "market in turmoil" series, then that's a good contrarian indicator. Since it invented that hyperbolic series in 2010, stocks have always been up nine months later.
So here's why ViacomCBS (VIAC), Bristol-Myers (BMY), Carnival (CCL), and Energy Transfer (ET), are four of my favorite quality dividend stocks to buy during this latest temporary market downturn.
Why These 4 Stocks Can Make You Rich Over The Next 5 Years
(Source: Dividend Kings Master List)
Fundamental Stats On These 4 Companies
average quality: 8.3/11 above-average vs 7.0 S&P 500 average and 9.7 average aristocrat
average dividend safety: 4.0/5 above-average vs 3.0 S&P 500 average and 4.7 average aristocrat
average yield: 5.5% vs 3% to 4% most high-yield ETFs/funds
average valuation: 52% undervalued vs 12% S&P 500 overvaluation
average dividend growth streak: 3 years
average 5-year dividend growth rate: 9.8% CAGR
average forward PE: 6.5 vs 19.0 S&P 500, 10.3 S&P 500 March 2009
average long-term analyst growth consensus: 7.5% CAGR
average PEG ratio: 0.86 vs 2.25 S&P 500
average return on capital: 59% (74th industry percentile)
average 13-year median ROC: 64.3%
average 5-year ROC trend: 9.9% (wide moat, relatively stable and improving over time)
average S&P credit rating: A-
average annual volatility: 33.6%
average market cap: $55.9 billion vs $128 billion average S&P 500
average 5-year total return potential: 5.5% yield + 7.5% growth + 15.8% CAGR valuation boost = 28.8% CAGR (23% to 35% CAGR with 20% margin of error).
According to the Graham/Dodd Fair Value formula a company growing at zero is worth about 8.5 times earnings. That's based on 200 years of market historical return data.
These four companies trade at just 6.5 times earnings.
That's nearly half the valuation of the average private equity deal.
It's also below the 10 year average Shark Tank multiple of 7.0.
equity risk premium (earnings yield – 10-year Treasury yield): 14.0% = 3.8X S&P 500's 3.7% average risk premium since 2000
The reward/risk ratio on these four stocks is almost quadruple that of the S&P 500. That's despite the fact that their 74th industry percentile return on capital and A- average credit rating is objective proof that these are above-average quality companies.
(Source: imgflip)
These aren't just above-average quality companies at below-average prices, they are literally anti-bubble stocks.
6.5 PE indicates that the market is pricing in -4% CAGR growth forever. Analysts expect 7.5% CAGR of long-term growth. When the fundamentals become so disconnected from price, then the opportunity for not just safe and generous yield but monster returns is immense.
How large of a potential return? Close to 30% CAGR over the next five years.
For context, the S&P 500 is expected to generate about 30% total returns…over the next five years. These stocks could deliver that much…every single year. All while you collect safe 5.5% average yields while waiting for the market's excessive bearishness to abate.
How much do I believe in these four companies?
(Source: Morningstar)
I've used the Wuhan market pullback to buy them all hand over fist.
Am I saying that these stocks will go up if this pullback becomes a correction?
Heck no. Almost all stocks, even anti-bubble companies, fall during market downturns. But rest assured that I and Dividend Kings' portfolios will keep buying ever more aggressively should the market offer even better long-term opportunities for profit.
Bottom Line: Never Let a Market "Crisis" Pass You Buy Without Profiting From It
Stocks are the best performing asset class in history. Not because they aren't volatile but precisely because they are.
(Source: imgflip)
Quality stocks, bought at private equity valuations are some of the highest-probability/lowest risk investments you can make. BUT just because a company like Viacom is trading at 5.5 times earnings, doesn't mean it can't hit 5.0 or 4.5 during short but insane periods of market fear.
(Source: imgflip)
I can't tell you when the market will return a company to historical fair value, no one can. What I can assure you is that as long as fundamentals grow at historical rates over the long-term a return to fair value is as close a guarantee as exists on Wall Street.
That's why I recommend VIAC, BMY, ET, and CCL as four great Wuhan crash companies to consider.
These companies are objectively above-average quality (or better), yet are trading as if they will experience strong negative growth. That's despite strong long-term consensus estimates backed up by strong growth catalysts that could make you a fortune in the coming years.
When you know what companies are worth owning, what they are worth, and other critical fundamental statistics, then cashing in on every market "crisis" becomes a matter of patience, discipline and following a reasonable and prudent plan that works for your needs.
---
SPY shares were trading at $316.57 per share on Wednesday morning, up $3.92 (+1.25%). Year-to-date, SPY has declined -1.64%, versus a -1.64% rise in the benchmark S&P 500 index during the same period.
About the Author: Adam Galas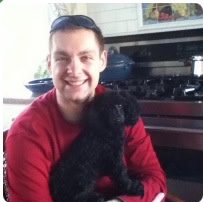 Adam has spent years as a writer for The Motley Fool, Simply Safe Dividends, Seeking Alpha, and Dividend Sensei. His goal is to help people learn how to harness the power of dividend growth investing. Learn more about Adam's background, along with links to his most recent articles. More...
More Resources for the Stocks in this Article