As enterprises increasingly rely on software solutions, the industry appears poised for significant growth in the forthcoming years. In this context, I've evaluated two software stocks, DocuSign, Inc. (DOCU) and Twilio Inc. (TWLO), to ascertain which software stock investors are pursuing for potential October profits.
Let's understand this in detail.
The COVID-19 pandemic catalyzed a paradigm shift for businesses, compelling them to rapidly overhaul operational processes, accelerate IT priorities, and refine technological strategies. Presently, in shaping adaptable and robust enterprises, software developers and IT specialists play an indispensable role in forging the post-pandemic landscape.
A Grand View Research report indicates that the global Software as a Service (SaaS) market is expected to grow at a CAGR of 13.7% and reach $819.23 billion in revenue by 2030. One prominent catalyst for this growth is the increasing adoption of public cloud services within enterprises, which is significantly propelling the expansion of the market.
Companies are progressively adopting cloud-native solutions for application development, team collaboration, and communication. Gartner, Inc. (IT) anticipates a 21.7% upswing in global end-user expenditure on public cloud services, poised to reach $597.30 billion in 2023, a notable increase from the $490.98 billion recorded in 2022.
Gartner also predicts that by 2026, a significant 75% of organizations will adopt a digital transformation strategy centered on the cloud as their fundamental foundational platform.
Cloud infrastructure and platform services are driving substantial spending growth, but the Software as a Service (SaaS) sector maintains its position as the foremost segment in the cloud market regarding end-user investment. SaaS expenditure is projected to rise by 17.9%, reaching a total of $197 billion in 2023.
Moreover, technologies like AI, cybersecurity, blockchain, software outsourcing, and IoT are bolstering the sector, fostering innovation, enhancing security, optimizing development procedures, and enabling seamless, interconnected experiences. This elevates efficiency and the overall excellence of software offerings and services.
In terms of price performance, DOCU declined 13.3% in the past month, while TWLO plunged by 1.6% during the same period. Furthermore, over the past six months, DOCU witnessed a 26.7% decrease, while TWLO plummeted by 5.4% over the same duration.
However, DOCU plunged 25.1% year-to-date, closing the last trading session at $41.50. In contrast, TWLO has surged by 21.1% during the same period, reaching a closing price of $59.29 in the last trading session.
But which Software – SAAS stock could be a better pick? Let's find out.
Recent Developments
On July 25, DOCU unveiled Liveness Detection for ID Verification. The innovative feature leverages AI and biometric checks to confirm signers' identities and physical presence, seamlessly integrated with DOCU's eSignature workflow, streamlining the agreement process and enhancing operational efficiency.
The integration of Liveness Detection is expected to attract a broader user base, resulting in increased subscription revenues. Additionally, the partnership with Onfido could enhance DOCU's credibility, potentially leading to premium pricing and improved profit margins.
On August 23, TWLO unveiled CustomerAI1 solutions, marking a shift in AI adoption for enterprises. These encompass predictive and generative AI tools and advanced Customer Data Platform features, enriching customer insights. This move could boost TWLO's position by attracting businesses and fostering customer retention through personalized services.
Recent Financial Results
For the fiscal 2024 second quarter that ended July 31, 2023, DOCU's non-GAAP gross profit increased 11.3% year-over-year to $565.79 million. Its non-GAAP income from operations rose 51.4% from the year-ago value to $169.87 million.
Moreover, the company's non-GAAP net income and non-GAAP net income per share stood at $149.62 million and $0.72, up 66% and 63.6% year-over-year, respectively.
For the second quarter that ended June 30, 2023, TWLO's non-GAAP gross profit grew 12.7% year-over-year to $541.88 million. Also, non-GAAP net income and non-GAAP net income per share attributable to common stockholders stood at $100.84 million and $0.54, compared to a loss and loss per share of $19.25 million and $0.11 in the previous year's period, respectively.
However, as of June 30, 2023, the company's total assets stood at $11.90 billion, compared to $12.56 billion as of December 31, 2022.
Past and Expected Financial Performance
Over the past three years, DOCU's revenue increased at a CAGR of 31.6%. During the same period, the company's total assets and levered free cash flow grew at a CAGR of 16.8% and 41.4%, respectively.
Analysts expect DOCU's revenue to grow 6.9% year-over-year to $690.14 million for the fiscal 2024 third quarter ending October 2023. In addition, the company's EPS for the current quarter is estimated to rise 10.7% from the prior year's period to $0.63. Moreover, DOCU topped its consensus revenue and EPS estimates in all four trailing quarters, which is impressive.
Over the past three years, TWLO's revenue and total assets increased at CAGRs of 42.8% and 31%, respectively. In addition, its levered free cash flow surged at a CAGR of 26.6% over the same period.
The consensus revenue estimate of $988.60 million for the fiscal third quarter ending September 2023 reflects a marginal year-over-year improvement. Likewise, the company's EPS for the ongoing quarter is estimated to come in at $0.36. Also, it surpassed the consensus revenue estimates in all four trailing four quarters.
Valuation
In terms of forward non-GAAP PEG, DOCU is currently trading at 0.34x, 69.9% lower than TWLO, which is trading at 1.13x. Moreover, DOCU's forward EV/EBITDA multiple of 11.05 is 9.3% lower than TWLO's 12.18x. However, DOCU's forward EV/Sales of 2.88x compares with TWLO's 2.04x.
Profitability
TWLO's trailing-12-month revenue is 1.5 times that of what DOCU generates. However, DOCU is more profitable, with a trailing-12-month gross profit margin of 79.46%, compared to TWLO's 47.88%. Moreover, DOCU has a trailing-12-month cash from operations of $634.24 million compared to TWLO's negative $188.45 million.
Additionally, DOCU's trailing-12-month EBITDA margin and levered FCF margin are 9.15% and 36.52%, respectively, compared to TWLO's EBITDA margin of negative 11.08% and levered FCF margin of 5.96%.
POWR Ratings
DOCU has an overall rating of B, which equates to a Buy in our proprietary POWR Ratings system. Conversely, TWLO has an overall rating of C, translating to a Neutral. The POWR Ratings are calculated considering 118 different factors, with each factor weighted to an optimal degree.
Our proprietary rating system also evaluates each stock based on eight distinct categories. DOCU has a B grade for Quality, justified by its high profitability. The stock's trailing-12-month levered FCF margin and CAPEX/Sales of 36.52% and 3.28% is 406.9% and 35.4% higher than the industry average of 7.20% and 2.42%, respectively.
Whereas TWLO has a D grade for Quality, consistent with its low profitability. Its trailing-12-month levered FCF margin of 5.96% is 17.3% lower than the industry average of 7.20%. Moreover, the stock's trailing-12-month CAPEX/Sales of 0.79% is 67.5% lower than the 2.42% industry average.
In addition, DOCU has a B grade for Value, justified by its lower-than-industry valuation. In terms of forward non-GAAP P/E and forward EV/EBITDA, DOCU is trading at 15.69x and 11.05x, 29% and 20.6% lower than the industry averages of 22.09x and 13.92x, respectively.
On the other hand, TWLO has a C grade for Value, in sync with its mixed valuation. In terms of forward non-GAAP P/E, it is trading at 34.03x, 54% higher than the industry average of 22.09x, while the stock's forward EV/EBITDA of 12.18x compares with the 13.92x industry average.
Of the 24 stocks in the B-rated Software – SAAS industry, DOCU is ranked #3, while TWLO is ranked #20. 
Beyond what we've stated above, we have also rated both stocks for Growth, Momentum, Stability, and Sentiment. Click here to view DOCU's ratings. Get all TWLO ratings here.
The Winner
Leading software stocks DOCU and TWLO are well-positioned to capitalize on the industry's prospects due to increased digitization and rising cloud dependence. However, considering DOCU's comparatively better financial performance, lower valuation, and higher profitability, it could be a better buy than TWLO now.
Our research shows that the odds of success increase when one invests in stocks with an overall rating of Strong Buy. View all the top-rated stocks in the Software – SAAS industry here.
What To Do Next?
Get your hands on this special report with 3 low priced companies with tremendous upside potential even in today's volatile markets:
3 Stocks to DOUBLE This Year >
Want More Great Investing Ideas?
---
TWLO shares were trading at $58.82 per share on Monday afternoon, down $0.47 (-0.79%). Year-to-date, TWLO has gained 20.14%, versus a 14.09% rise in the benchmark S&P 500 index during the same period.
About the Author: Aanchal Sugandh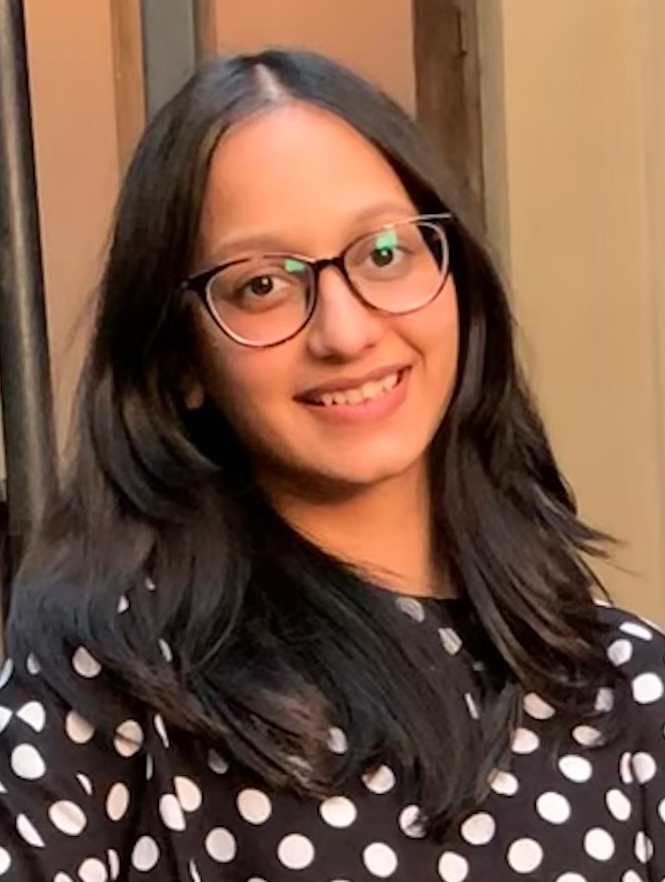 Aanchal's passion for financial markets drives her work as an investment analyst and journalist. She earned her bachelor's degree in finance and is pursuing the CFA program. She is proficient at assessing the long-term prospects of stocks with her fundamental analysis skills. Her goal is to help investors build portfolios with sustainable returns. More...
More Resources for the Stocks in this Article